Anger over council 'cuts'
Campaigners against Cardiff Council's planned budget cuts have held an angry demonstration outside County Hall. The council, which is trying to save £22m, says it's having to make some difficult decisions.
Council Budget 2013/14 as amended, has been carried following a Council vote. #cdfcouncil
Cardiff Council workers have taken to the streets to demonstrate against plans for millions of pounds of cuts to services.
The authority - Wales' largest - is trying to save £22m to balance its books, but campaigners say the cuts will cost 300 jobs and put extra pressure on the support being given to some of the most vulnerable people in the community.
The cuts are similar to those being planned in countries right across Wales - as our business correspondent Carole Green reports.
Advertisement
Cardiff Council will meet to set its budget today. Campaigners against proposed budget cuts will hold a protest outside the meeting.
Proposals to save money include selling Flatholm Island and facilities such as Splott Swimming pool and Cardiff Riding School.
In a statement, the council said the budget proposals have been 'extremely difficult'.
The Council's budget for 2013/14 will be set on Thursday February 28 at the meeting of full Council at City Hall.

Proposing the 2013/14 budget has been extremely difficult as the Council faces steeper cuts than ever before which means some difficult decisions will need to be taken to ensure that our frontline services, such as schools and social services, are protected. We also understand the strong feelings that some of Cardiff's citizens have had on some of the issues the budget proposals have raised.
– Cardiff Council spokesperson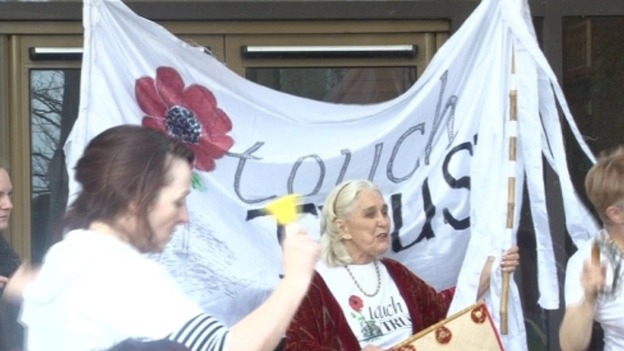 Wales' largest local authority, Cardiff Council, is meeting this afternoon to set its budget for the coming year.
Campaigners are due to hold a rally to protest against cuts to services and jobs losses.
Protest group Cardiff Against The Cuts is arguing that the council should scrap plans to cut £22.5m in spending on services, and cut 300 jobs, describing them as "cruel."
Proposals include cuts to funding for domestic abuse charity Women's Aid, and charity Tros Gynnal, which provides support to vulnerable children.
Ross Saunders, the protest group's secretary, said: "These are cuts that will hit victims of domestic violence, children at risk of sexual or physical abuse, children in foster care, elderly and disabled people and those with mental health problems and learning difficulties."
Back to top