Abandoned horses 'increasing'
'Fly-grazing' - where horses are left on land without the owner's permission - is getting worse, according to a report by NFU Cymru.
Farmers across Wales are becoming increasingly concerned about horses being dumped on their land.
A report by the National Farmers Union of Wales says action needs to be taken to tackle the issue.
At one site near Blackwood, locals say there are about one hundred abandoned horses. Nicola Hendy has visited the area to find out more.
"The problem of fly-grazing - the problem of horses on common land - is an enormous problem" says the RSPCA's Gethin Russell-Jones.
"Our RSPCA inspectors are involved daily in recovering horses, dealing with complaints".
"There must be hundreds and hundreds of horses scattered across South Wales at the moment".
Advertisement
William Jenkins, who farms near Blackwood in south Wales, has horses on this land which do not belong to him.
The horses are grazing on the grass, and leaving my sheep to go hungry. I believe people are buying horses, then realising the cost of feeding them outweighs the amount they'll sell for, and people are just dumping them.
– William Jenkins, farmer
The report by NFU Cymru points to a number of possible reasons for the increase in the problem of abandoned horses and fly-grazing:-
irresponsible breeding and a few unscrupulous dealers
lack of grazing on highway verges
effect of the recession on pet owners
introduction of compulsory horse passports and micro chipping, which was intended to increase the traceability of horses, has added to the cost of keeping horses.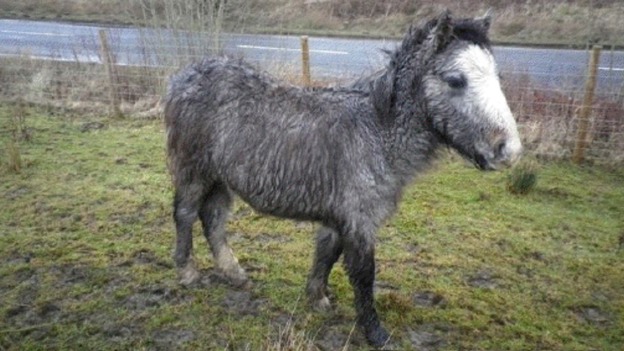 A report by the National Farmer's Union Cymru says that 'fly-grazing', where horses are left to graze on private land without permission, is a serious problem in Wales and that it's getting worse.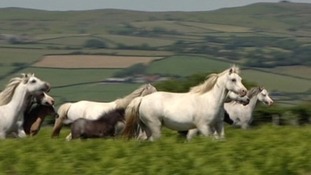 A consultation has been launched into plans to deal with the problem of abandoned horses.
Read the full story
Advertisement
Back to top