Seatbelt crackdown launches
A campaign begins today to get car drivers and passengers to wear seatbelts. This year is the 30th anniversary of the law requiring drivers to wear them.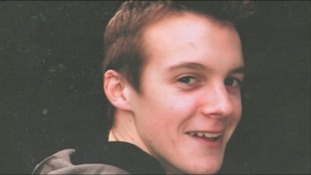 The mother of a teenager who died in a crash when he wasn't wearing a seatbelt has added her voice to the 'Belt Up!' campaign.
Read the full story
Brothers Kyle and James Smith from the Vale of Glamorgan were both travelling in the same car which crashed in 2005.
Kyle was 16, not wearing a seatbelt, thrown from the vehicle and died.
James was 15, wearing a seatbelt and survived.
Their mother Angie Smith says she has "no doubt" that she would have lost both boys, had James not been wearing a seatbelt.
Advertisement
This year's campaign is backed by Angie Smith, whose sixteen year old son Kyle was killed in a car crash in 2005. He was not wearing a seatbelt.
The devastation in the years after is far worse than the initial shock that someone's been killed. It totally takes over your life, to the point where you can't move forward from that date.

"Kyle's death was avoidable, and I can never alter that but I do hope that through education and continued re-enforcing of the rules we can reduce road deaths."
– ANGIE SMITH, CAMPAIGNER
Back to top