Search for Newbridge man
The search continues for Kyle Vaughan, who went missing in December. This weekend South Wales Police have been putting up posters in Cardiff Central train station in a bid to reach the thousands of visitors pouring into the capital.
New posters aimed to help search
Gwent police are hoping new posters of Kyle Vaughan will help in their seach for him. The 24-year-old from Newbridge went missing ten weeks ago.
It's hoped the posters at railway stations may jog memories of the thousands of rugby fans travelling to the Millennium Stadium for today's match.
Jane Solomons reports.
Missing posters placed in Cardiff railway station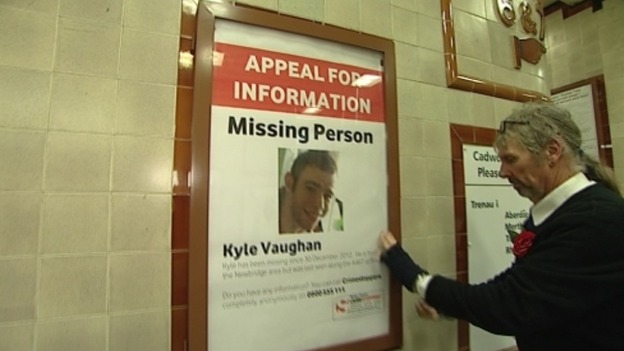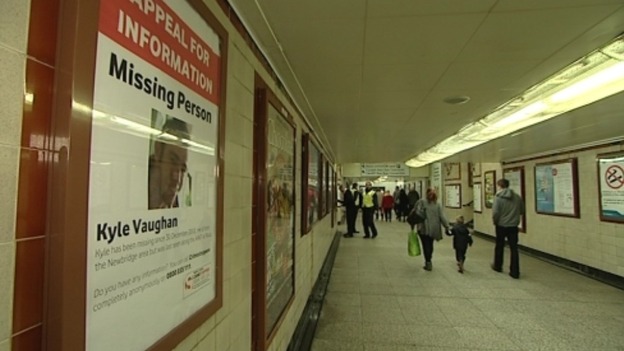 Advertisement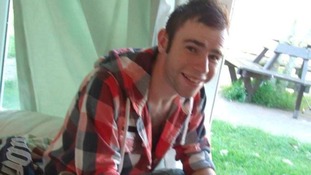 Posters have been put up at Cardiff Central railway station in the hope of attracting the attention of match day visitors.
Read the full story
Back to top