Public sector workers strike
Members of the PCS union have been on strike over pay and pensions. Sites affected include job centres, tax & benefits offices, the DVLA, and some museums and galleries.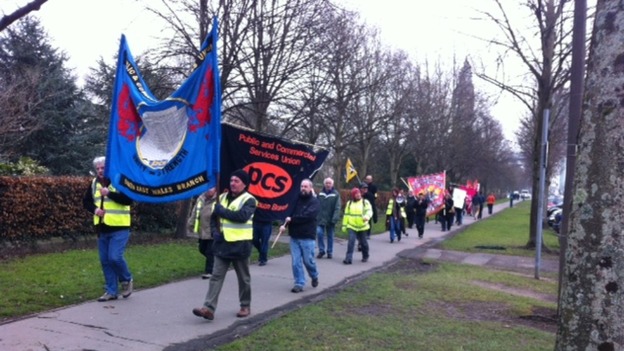 Steve Ryan is the branch secretary for the PCS North Wales Revenue and Customs. He says today's strike is about pay and pensions.
Advertisement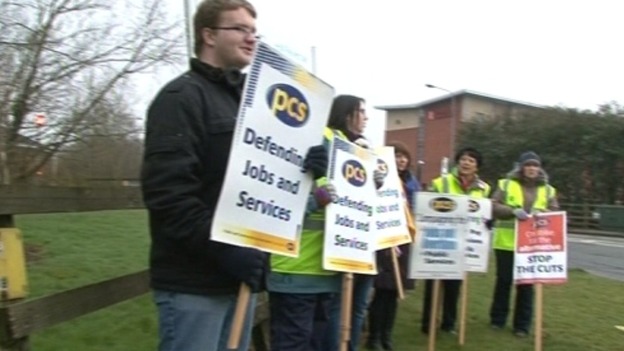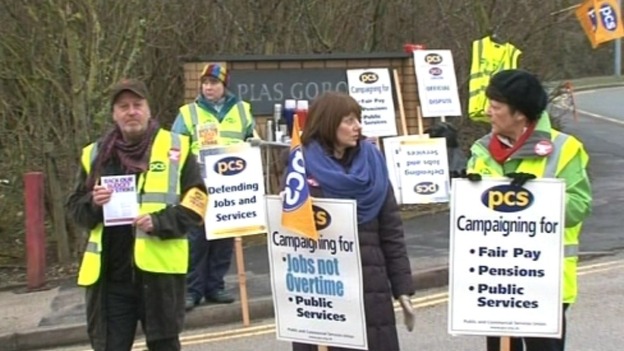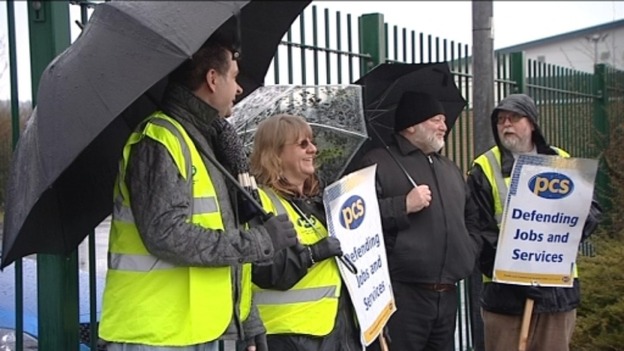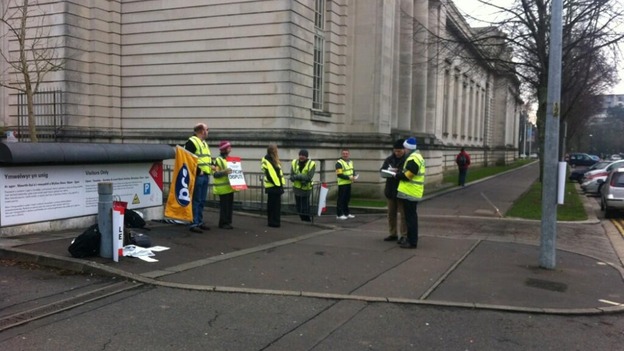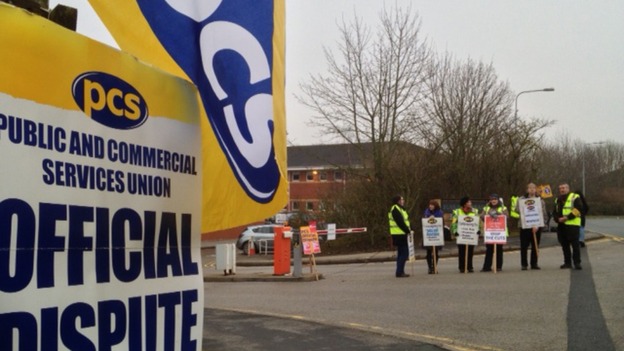 PCS union rep Steve Ryan said that early estimates are that up to 90 percent of staff in Wrexham have joined the one day strike.
Speaking to reporter Ian Lang at the picket line at Wrexham tax office he said: "This is about protecting public services and jobs. We believe there is a fairer alternative to austerity."
Advertisement
National
The Government said "pay restraint" had helped protect jobs and its pensions remain "among the very best available" after civil servants announced a strike:
The Government took the tough decision to freeze public sector pay for two years, while protecting those earning under £21,000 by increasing their pay by at least £250 per year.

Pay restraint has helped to protect jobs in the public sector and support high- quality public services.

In March 2012 we set out our final proposed agreements on pension reform following more than a year of intensive discussions with trade unions.

These reforms will ensure that public sector pensions will remain among the very best available and that they can be sustained for future generations.
– Cabinet Office spokesman
Union members are protesting as part of a long-running dispute with the UK Government over pay and pensions, with thousands of public sector workers staging a 24-hour strike today.
This is not a one-day protest, this is the start of a rolling programme of walkouts and disruptive action to put pressure on a government that is refusing to talk to us.

We warned more than two years ago that austerity wouldn't work and we were right. There is an alternative to cutting the living standards of hard-working public servants and our campaign is designed to make the case loud and clear.
Civil and public servants are working harder than ever to provide the services we all rely on but, instead of rewarding them, the Government is imposing cuts to their pay, raiding their pensions and trying to rip up their basic working conditions.
– Mark Serwotka, PCS General Secretary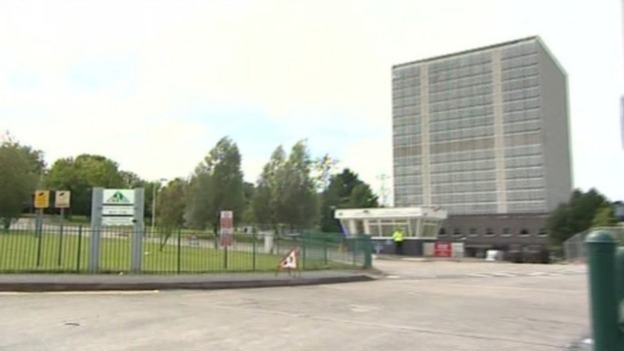 Members of Britain's largest civil service union will strike today over pay and pensions.
The Public and Commercial Services Union (PCS) announced the strike after a ballot at the start of March.
Sites affected include job centres, tax offices and benefits offices, DVLA branches and some museums and galleries.
The union says its members want to "stop attacks on their livelihoods and job security".
Business in the National Assembly has been severely curtailed today because of the effects of a strike by civil servants belonging to the PCS union. Labour and Plaid Cymru politicians won't attend the Senedd because they won't cross picket lines.
Conservative and Liberal Democrat AMs will attend and there'll be a very short debate in the Senedd chamber criticising the Welsh Government's record of running public services in Wales. There'll also be a meeting of the Business and Enterprise committee.
Back to top