'Record' MMR jabs for 2-year-olds
Almost 2,500 doses of MMR have been given in GP surgeries in Wales in the last week, according to Public Health Wales.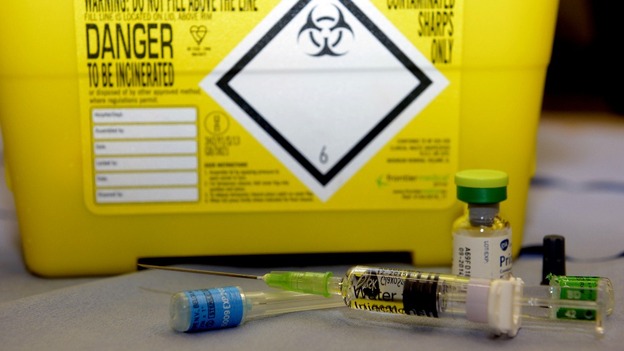 MMR vaccination clinics for children aged 4-11 are being held in Cardiff and the Vale of Glamorgan this evening as the latest measles figures are due to be released.
The two areas are not currently affected by the ongoing measles outbreak, which started in Swansea, but health officials say many children and teenagers living there are still not sufficiently protected against the virus.
Figures released on Tuesday revealed the number of cases in the Swansea outbreak had risen to 1,094.
The number of confirmed cases across the whole of Wales currently stands at 1,257.
Health chiefs are warning that measles is far from beaten in an area battling an epidemic and protection too low to stop the disease spreading.
A programme to vaccinate thousands of people.. across the greater Swansea area has been hailed a success.
Despite this, Public Health Wales warns it is wrong to say the battle against the disease has been won.
"The Gwent area is a particular concern" says Dr Richard Roberts.
"We know that around 10, 000 children have missed the dose of MMR - many of them young teenagers - and they really need to come forward."
Advertisement
As the latest measles figures reveal another increase in cases there are warnings tonight that other areas of Wales are at serious risk.
Public health officials are very concerned about Gwent but say all parts of the country could be affected, as Rob Osborne reports.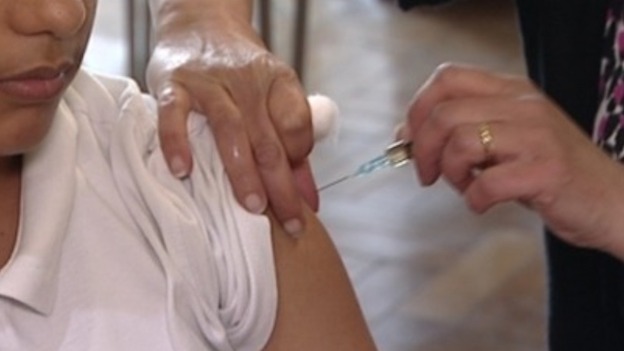 The number of cases of measles in Wales has reached 1,257. That's a rise of 20 cases in the last five days.
Public Health Wales has expressed concern over the 'disappointing' uptake of vaccinations.
Dr Marion Lyons, Director of Health Protection for Public Health Wales, said: "I am concerned there may be a perception that because the number of new cases we are seeing each day in this outbreak is slowing, the threat of measles is going away.
"This is not the case. In 2011 we had only 19 cases of measles in Wales all year and that should be compared with the 20 new cases we have seen since the end of the last week alone."
Records show that there are still 9,000 unvaccinated 4 - 18 year old children in the Swansea area. The concern is that they still remain at risk of catching measles and doctors are urging parents to protect their children with the MMR vaccine.
The MMR is the only vaccination for which we have proof it provides effective and safe protection agains measles, mumps and rubella. As a family GP I am well aware of the devastating effect these diseases have on an individual and their family. Please do not settle for anything less than the MMR for protection.
– Dr Dai Lloyd, GP

Doctors are also reminding those who had their first MMR one calendar month ago to return to next weekend's drop-in clinics, running at the Princess of Wales in Bridgend, Neath Port Talbot, Singleton and Morriston hospitals from 10am to 4pm on Saturday 18th May.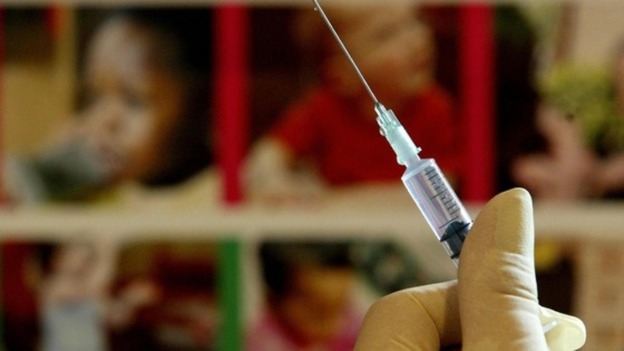 Doctors are alarmed at the low turnout at emergency MMR clinics as the number of measles cases continues to rise in the Swansea area. Over 7,500 vaccinations have been given at emergency drop-in clinics over the past four weeks. But last weekend only 381 vaccinations were given.
New figures are due out today and are expected to show another rise. Last week the Swansea outbreak reached 1,074 cases.
Advertisement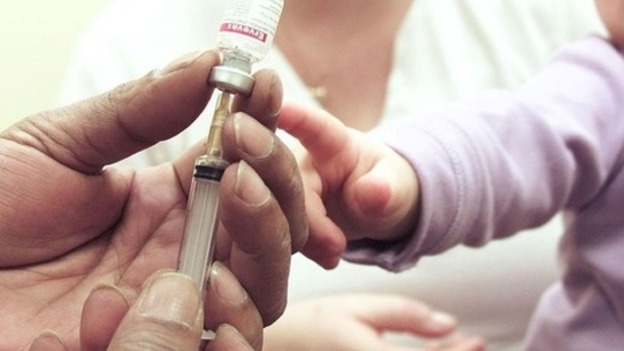 Doctors say they are alarmed by the low turn-out at MMR clinics this weekend in the Swansea and Neath Port Talbot area.
So far more then 7,500 people have had the jab, but doctors say they're concerned that only 381 vaccines were given over the weekend.
Dr. Sara Hayes, Abertawe Bro Morgannwg Director of Public Health said: "We are particularly concerned because our records show there are 9,000 4 – 18 year olds in the Abertawe Bro Morgannwg area who have not had their MMR."
The latest figures from Public Health Wales revealed the number of cases across Wales has reached 1,237.
Further MMR clinics will be held this weekend in the Princess of Wales hospital in Bridgend, Neath Port Talbot hospital, Singleton hospital and Morriston hospital.
Four drop-in MMR vaccination clinics are being held by Abertawe Bro Morgannwg University Health Board today. The health board is urging people to take the time to get vaccinated and help stop the measles outbreak spreading.
The number of staff we have available and the system in place for seeing people as quickly as possible means people are arriving, registering, receiving their vaccination and leaving in less than 30 mins.

We'd like to reassure people who are thinking they haven't got time to pop down today that it takes less than 30 mins so they'll still have time to do other things.
– Abertawe Bro Morgannwg University Health Board spokesperson

Clinics are open until 4pm at:
Princess of Wales Hospital, Bridgend
Neath Port Talbot Hospital, Baglan
Morriston Hospital, Swansea
Singleton Hospital, Swansea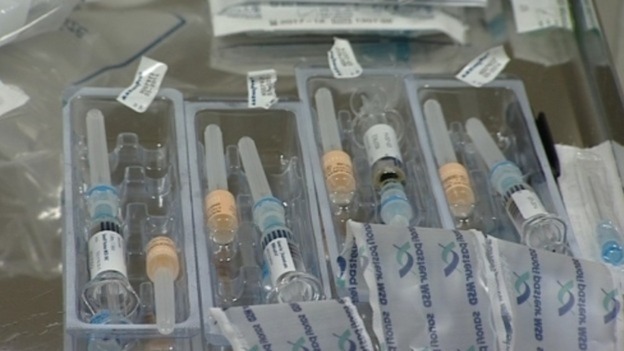 Further MMR drop-in clinics are being held in the Swansea area today, but Public Health Wales says there are concerns the outbreak is spreading.
More than 43,000 non-routine MMR vaccinations have been given since the start of the outbreak in November.
But health chiefs say 38,000 children are still unvaccinated across Wales and there is potential for further outbreaks.
Four clinics are being held today at Singleton and Morriston Hospitals in Swansea, the Princess of Wales Hospital in Bridgend and Neath Port Talbot Hospital between 10am and 4pm.
A further clinic is being held at the Royal Gwent Hospital in Newport next Saturday (18th May) between 11am and 3pm.
National
Public Health Wales is warning of its concerns that outbreaks of measles may start to be seen outside of the Swansea area as cases continue to be reported across Wales.
There have now been 1,074 cases of measles in the area affected by the outbreak – an increase of 13 in the last two days – and 1,237 across the whole of Wales.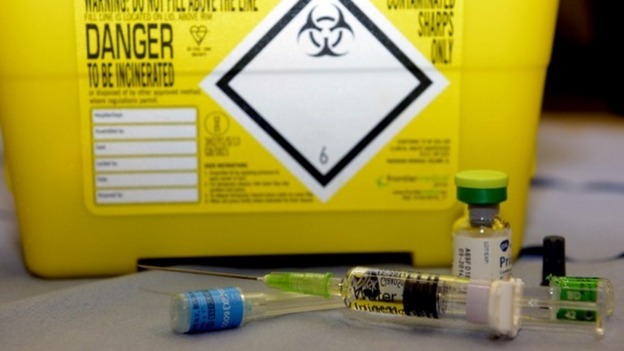 Dr Marion Lyons, Director of Health Protection for Public Health Wales, said: "Thirteen new cases in the last two days may not seem like a lot, but it should be remembered that in 2011, we only saw 19 measles cases in the whole of Wales for the whole of the year.
"There is no way of knowing where the next outbreak could strike so the message is simple – wherever you live in Wales, if you are a young person who hasn't received two doses of MMR or the parent of a child who hasn't, please arrange vaccination urgently".
Load more updates
Back to top