Cardiff Airport revamp
Plans to give Cardiff Airport a revamp have been announced. The Welsh Government has announced it has bought Cardiff Airport for £52million last month.
Those behind a three-year revamp of Cardiff Airport say they hope it will give visitors an improved first impression of Wales, as well as welcoming home Welsh travellers.
We have worked closely with the Welsh Government to ensure the project has a real impact on the passenger journey and is part of our ongoing commitment to improving the customer experience.
– Jon Horne, Cardiff Airport Chief Executive
First impressions are important... although this project will form just a small part of our wider work to improve facilities and services at Cardiff Airport, it should make a big impact with our visitors as they arrive in Wales.
– Edwina Hart AM, Minister for Economy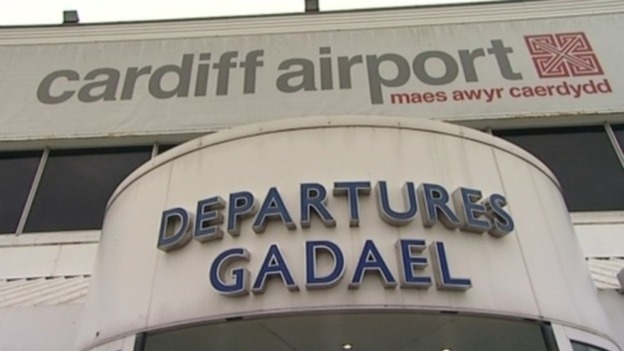 A three-year project is underway to cosmetically improve Cardiff Airport following the Welsh Government's decision to buy it for £52 million last month.
Work by local artists will be displayed in walkways and public areas to promote Welsh culture and heritage to travellers.
It's just one component of work planned in efforts to make Cardiff Airport more competitive.
Advertisement
The Easter getaway begins just a day after the Welsh Government bought Cardiff Airport for £52million.
On what should be one of the busiest times of the year there was the the all too familiar sight of quiet check in desks and departure lounges at their new purchase today.
One former marketing manager at the Airport has told ITV News that it's a good deal for the Government and the public.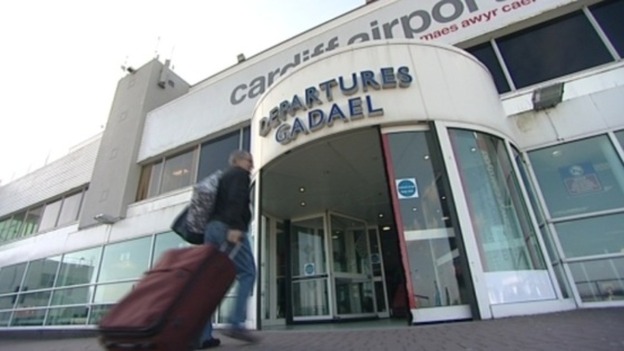 The former marketing director of Cardiff Airport says it will take at least three years until we can see whether the Welsh Government's takeover of the airport has been a success.
Peter Phillips told ITV News that something needed to be done to put Wales 'back in charge' of its airport.
The man, who has also worked at Amsterdam's Schipol Airport, said that the airport was 'one of most important facilities we have in Wales.'
He said the Government got a 'pretty fair price' paying just a third of what the previous owners paid.
He said between £6m and £10m would need to be invested to make the airport attractive to new airlines.
There have been rumours that airlines based in Ireland and Eastern Europe may be interested in operating from the airport.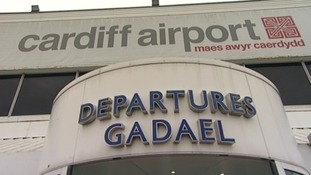 The Welsh Government faces criticism for paying £52 million for Cardiff Airport. Rival Bristol Airport suggests it's a high price to pay.
Read the full story
First Minister Carwyn Jones told ITV Cymru Wales' business correspondent Carole Green it is important that Wales has an international airport.
"Where it is doesn't matter, but it's important that Wales has one - and a profitable one," he added.
Advertisement
We hope that Cardiff Airport will now develop in such a way that will bring real benefits to small and medium-sized businesses in Wales. Increasing the number of flights and destinations would no doubt enable businesses to search for new markets and boost their trade internationally. However any development needs to be matched by real improvements in infrastructure around the airport, such as road and rail.
– Janet Jones, Federation of Small Businesses
Welsh Liberal Democrat Transport spokesperson Eluned Parrott says, now the Welsh Government has bought Cardiff Airport, it should publish its plans for transforming it.
We've had the sound bites from Carwyn, we now know the price but we now we need to see the substance and the government's long term plans for attracting airlines, tourists and business travellers to Cardiff Airport.

I wish the Government well in its attempts to turn the airport around, but I would have hoped by now we'd have some idea of what the government plans to do to improve the airport.
– Eluned Parrott AM, Welsh Liberal Democrats
Leader of the Welsh Conservatives Andrew RT Davies has questioned the Welsh Government's decision to buy Cardiff Airport, suggesting the money could be better spent.
What we need to see is proper investment in establishing the kind of routes that will attract passengers, and in properly promoting Wales as a tourist destination to the rest of the world.

Elsewhere in Wales neo-natal services are being cut because the local health board cannot find £4 million – is this the best way to spend £52 million of taxpayers' money?
– Andrew RT Davies,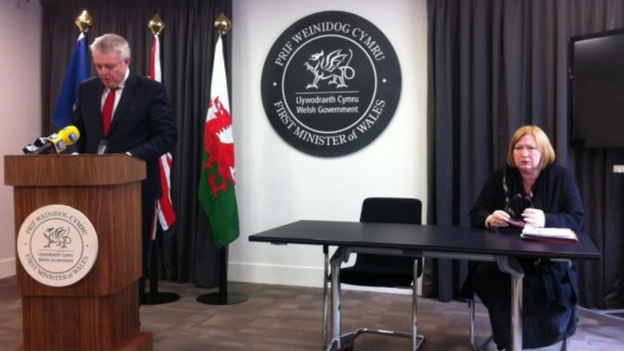 The Welsh Government says it will not operate Cardiff Airport, but it will be managed at arm's length, on a commercial basis.
Carwyn Jones said: "Cardiff Airport is a vital piece of economic infrastructure and a vital gateway to Wales."
"It is essential that the future of the airport is secured and that we develop long term, sustainable services."
Read more: Welsh Government criticised over Cardiff Airport takeover bid
Load more updates
Back to top