Ambulance targets missed
Response targets have been missed for thirteen months in a row according to figures released today.
Thirteen months of missed targets for life-threatening calls is deplorable.

With confidence in our health service already at rock-bottom, this will do nothing to ease the worries of communities across Wales.

It's now time for serious change – and I will be working with the minister to make sure the changes he announced are effective – and implemented as soon as possible.
– Darren Millar AM, Shadow Health Minister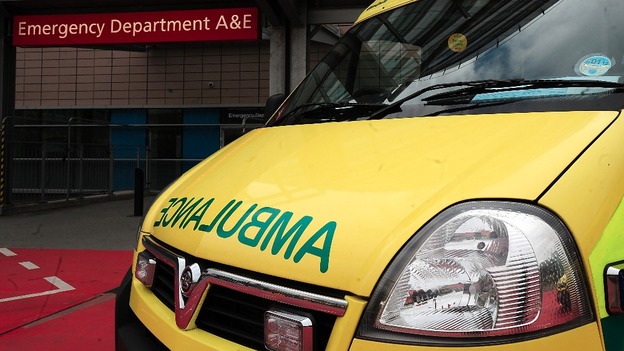 Welsh ambulance response targets have been missed for the 13th month in a row, according to figures released by the Welsh Government today.
Last month 62.6% of emergency responses to Category A (immediately life-threatening) calls arrived at the scene within eight minutes - the target is 65%.
The Welsh Government said 80% of Category A calls received an emergency response within 12 minutes, and 94% within 20 minutes.
Advertisement
The Welsh Government has responded to the latest figures which show ambulances here have missed their response time targets for the 12th month in a row.
Statistics don't always paint the full picture.

The Welsh Ambulance Service has shown great resilience in rebounding from a long, hard winter. The 5 percentage point improvement against the target for Category A between April and May 2013 is despite only a small fall in the number of Category A calls.

In Wales in May 2013, over 68% of emergency responses arrived at the scene within nine minutes, and over 76% of emergency responses arrived in 11 minutes.
We are encouraged by the commitment and hard work evident in the improvements seen in May and will now look to Local Health Boards to work with the Trust to build on that achievement.
– Welsh Government statement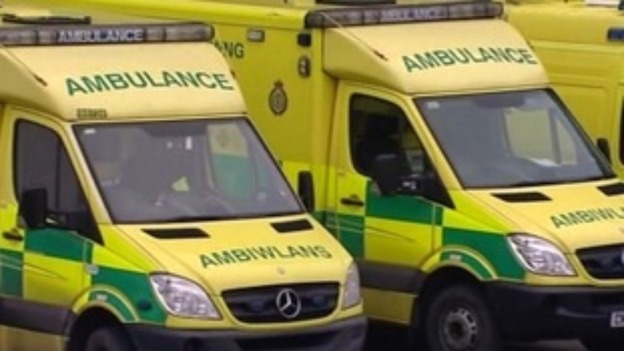 The Wales Ambulance Service has failed to meet its response time target for life-threatening calls for the 12th successive month.
The latest figures for May show 62.5% of ambulances arrived at the scene of life-threatening calls within 8 minutes. The target is 65%.
But this figure is up on April's figure.
Ambulances responded to 80% of calls within 12 minutes, and 94% within 20 minutes.
The Welsh Government says more needs to be done to raise the performance of ambulance response times. Figures out today reveal they are still not on target for the eleventh month in a row.
In April the Welsh Ambulance Service achieved a 4 percentage point increase in the number of emergency responses arriving at the scene within the eight minute target. In the same month, 75% of patients who required an emergency response received one within 12 minutes, and over 90% received a response within 20 minutes.
While this is encouraging, more needs to be done to ensure performance improves in the long term. The Minister for Health and Social Services has accepted a number of recommendations made following the recent review of Welsh Ambulance Services, with focus on delivering a clinical service to ensure patients receive the right response, at the right time and in the right place.
– Welsh Government spokesperson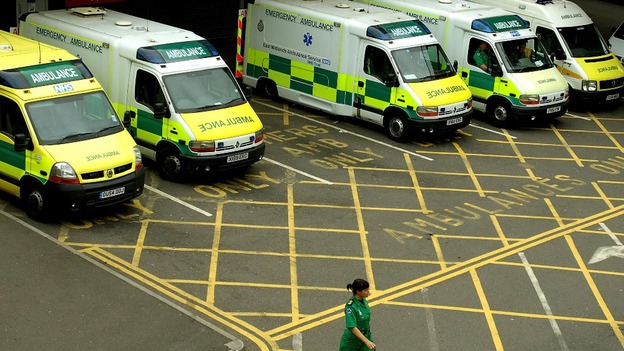 Latest ambulance performance figures show an improvement on March but are still below the all-Wales targets for the eleventh successive month.
Statistics from the Welsh Government show an increase in emergency calls in April by over 6 per cent on the previous year.
However only 57.2% of ambulance crews were at the scene of 'immediately life-threatening' calls within 8 minutes - up almost 4% on the previous month of March - but still not meeting the government's target of 65%.
Advertisement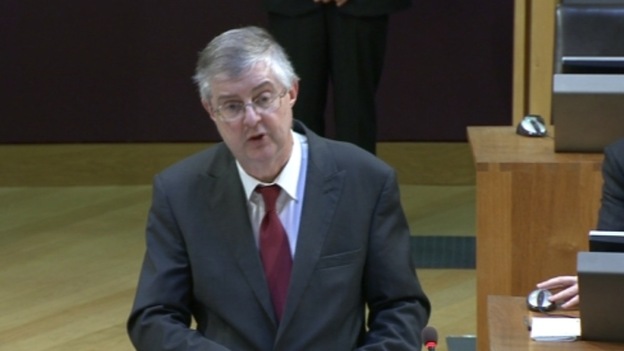 Wales' Health Minister has said he will make key decisions about the future of the Welsh Ambulance Service before the Assemly's half-term recess.
Assembly Members were debating a Welsh Government-commissioned review, carried out by Professor Siobhan McClelland and published last week.
Sweeping proposals included the end to an all-Wales ambulance service, which could instead by run at local health board level.
"We need to move quickly, we have to move realistically as well", Mark Drakeford said. "Some of the recommendations in the review will produce complexity in implementation."
Opposition parties in the Assembly have reacted with scepticism to the Welsh Government's announcement of £9.5m investment to upgrade Wales' ambulance fleet. The Welsh Liberal Democrat leader Kirsty Williams called the spending 'a fig-leaf' to distract from Labour's 'poor record' with the service.
Of course the money is welcome, but it can't be allowed to be a distraction from the bigger issues our ambulance service is facing.

This is a spinning technique that is often used by the Welsh Labour Government – they announce some money to make the headlines so that their failures aren't discussed. This time the people of Wales won't be duped by their smoke and mirror techniques. For too long, the handling of our ambulance service has been appalling.
– Kirsty Williams AM, Welsh Liberal Democrat Leader

Conservative Darren Millar, the Shadow Health Minister, echoed that saying that the service needs more ambulances, more paramedics and a greater role for the air ambulance. He said,
Throwing money at a problem without doing anything else won't make a blind bit of difference.
– Darren Millar AM, Shadow Health MInister

Assembly Members will discuss the McLelland report into the problems facing the Ambulance service during a government debate in the Senedd this afternoon.
Almost £9.5m will be spent on "a major upgrade" of the ambulance fleet in Wales.
The funding was announced the Welsh Government, ahead of an Assembly debate on a critical review of the Welsh Ambulance Service this afternoon.
The volume of calls to the Ambulance Service in Wales has risen by 68% over the last decade. It relies on its vehicles being ready to respond 24 hours a day, seven days a week.

Ambulances in Wales are exposed to harsh conditions and high mileages in many cases. We must, therefore, keep investing in new vehicles so they are on the road and able to provide high quality clinical services.
– Mark Drakeford, Health Minister

110 old vehicles will be replaced by:
49 emergency ambulances and High Dependency Services
46 Rapid Response Vehicles and Emergency Practitioner Vehicles
3 Patient Care Services
5 Health Courier Services
7 Specialist Vehicles (used for command and control, fleet care, driver training and major incident support)
Read More: Review urges action over 'deep-rooted problems' in ambulance service
Read More: Ambulance response target missed for 10th month in row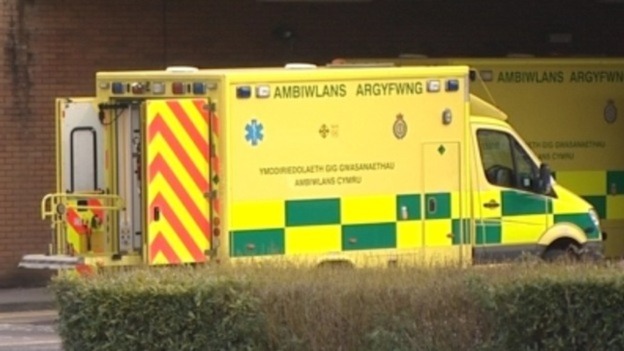 Assembly members will debate the the state of the Welsh Ambulance Service following the publication of a service review last week.
The review, commissioned by the Welsh Government and carried out by Professor Siobhan McClelland, found the ambulance service has consistently missed its targets for responding to emergency calls.
Load more updates
Back to top