April Jones murder trial
Mark Bridger has been jailed for life for the abduction and murder of five-year-old April Jones from Machynlleth. The 47-year-old was also found guilty of perverting the course of justice. The judge said he will never be released from prison.
Claire Owen, landlady of the Red Lion where Mark Bridger often drank, told ITV News that she was shocked when he was arrested and although she always thought he was a liar, she'd never have believed he was capable of harming a child.
National
In the wake of the April Jones murder trial, a senior MP has called for a code of conduct for internet providers, to ensure they remove material which "breaches acceptable behaviour standards".
Yesterday, Mark Bridger was jailed for life for the five-year-old's murder. He had regularly accessed child abuse images online.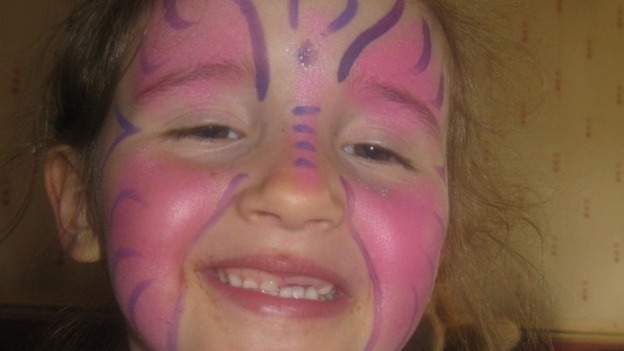 Keith Vaz, the chairman of the Commons Home Affairs Select Committee, told The Times that the case has shown that online images of child sex abuse need to be removed.
He called for a code of conduct to ensure that internet service providers "remove material which breaches acceptable behaviour standards".
Advertisement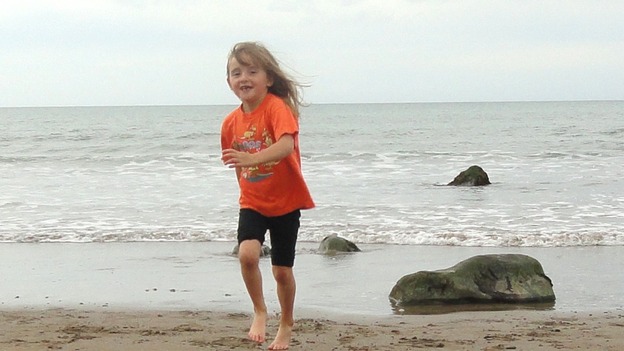 April Jones' grandparents shared photos and recollections of their last day with her in an interview with S4C's Y Byd Ar Bedwar.
The interview will be broadcast on Sunday at 8pm.
The grandparents of April Jones have spoken of their grief following the conviction of Mark Bridger for her murder.
"There's no justice they can give him that will ever bring April back" says Linda Smith, April's grandmother.
"There's nothing they can do that will ever compensate for taking her life away"
"I miss her every day. I think about her every day, and she'll always be on mind" says April's grandfather Dai Smith.
The full interview will be broadcast on S4C on Sunday night.
National
Protesters could be heard hurling abuse at the prison van which carried as Mark Bridger arrived back in Manchester to begin his life sentence.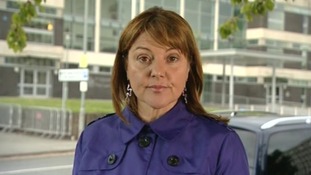 ITV News correspondent Carole Green has covered the month-long trial of Mark Bridger at Mold Crown Court. Here she gives her personal view.
Read the full story
Advertisement
National
This terrible case, made worse for the family by Bridger's refusal to say where April's body is, has left a deep scar on the nation.

The NSPCC's thoughts are with her family and friends and we hope this verdict is a small comfort after such a horrendous ordeal.

It seems Bridger lived in a fantasy world which included looking at child abuse images online.
For some time we have been concerned about the growing number of these obscene images which are becoming more easily available and can fuel the fantasies of offenders like Bridger.

This case points to the ever-growing evidence that there is a worrying link between looking at this vile kind of material and committing other serious sexual assaults.

April's death will hopefully lead to effective measures to stamp out this vile trade.
– Phillip Noyes, acting CEO of the NSPCC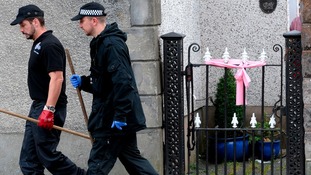 The disappearance of April Jones prompted the biggest search of its kind in British policing history.
Read the full story
National
As he begins his life sentence for the murder of five-year-old April Jones, Mark Bridger joins a small group of prisoners whose crimes were deemed so appalling they will spend the rest of their lives in prison.
According to Ministry of Justice figures, today's sentence takes the number of prisoners for whom life means life to 48.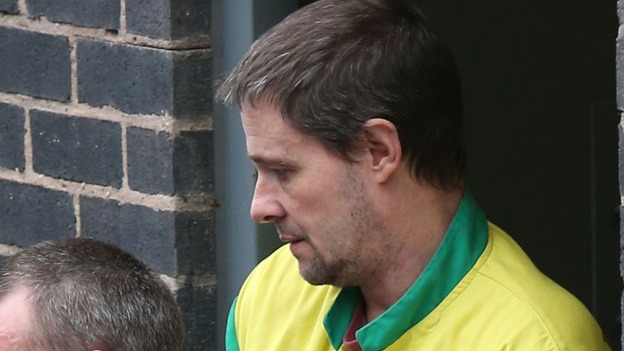 Notorious cases include Moors Murderer Ian Brady and murderer and robber Donald Neilson, "The Black Panther", who shot and killed three sub-postmasters.
In 2008 club bouncer Levi Bellfield was told he would die in prison for murdering two young women and trying to murder a third.
In the same month, Steve Wright was also given a "whole life" term for the murders of five prostitutes in Ipswich
The only woman on the list is Rose West, who was convicted in 1995. A killing spree with husband Fred saw 10 young women murdered - eight within a two-year period.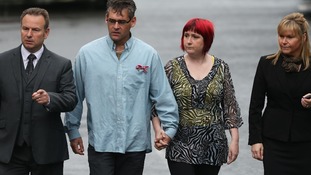 Two Family Liaison Officers give us a unique insight into how April Jones' family are learning to cope with their grief.
Read the full story
Load more updates
Back to top