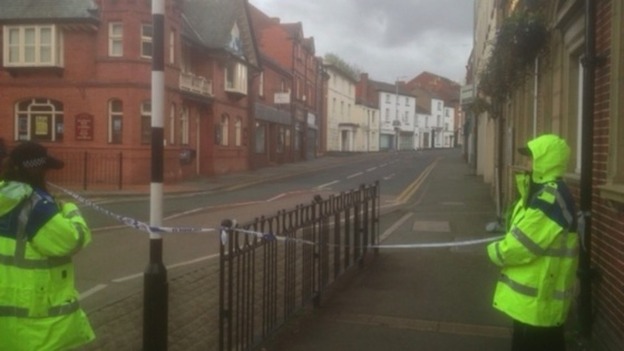 Two men accused of causing extensive damage during a two-day stand-off with police after they climbed on to office roofs in Wrexham have been remanded in custody.
Joshua Hughes, 19, and James Haden, 18, who are both Wrexham residents, appeared before a special court accused of affray, assaulting a police inspector, and causing more than £5,000 damage to buildings including to slate roofs and windows.
Magistrates at Llandudno heard the disruption lasted more than 25 hours. Missiles were thrown, one hitting a police inspector in the face
James Haden is also accused of an earlier house burglary. No pleas were entered and they were ordered to stand trial before a crown court.