Hospital errors published
Information uncovered by Welsh Lib Dems shows 24 medical errors have taken place over the last four years, including swabs and a hypodermic needle left inside patients
In response to the publication of a list of 24 medical blunders which have occurred over the last four years, a Welsh Government spokesperson said
Every year, thousands of patients receive high-quality, safe and effective treatment but we have to recognise that in a modern health system – where increasingly complicated procedures are being undertaken –very rarely, things do not go as well as we would wish.
We expect NHS organisations in Wales to be open and report 'Never Events' as well as other patient safety incidents. In doing so, we can learn lessons and reduce the risk of them happening again. We expect all 'Never Events' and serious patient safety incidents to be thoroughly investigated by NHS organisations.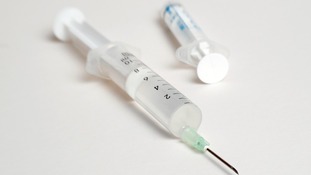 Information uncovered by Welsh Lib Dems shows 24 medical errors including swabs and a hypodermic needle left inside patients
Read the full story
Advertisement
Information obtained by the Welsh Liberal Democrats show 24 incidents of 'serious medical errors' in Welsh hospitals over the last four years. They include a hypodermic needle left inside a patient's body, swabs left inside patients' bodies and surgery carried out on wrong parts of the body.
The Lib Dems used a Freedom of Information request to find out how many incidents have occurred during the period which are classed as 'never events' in that they are considered so serious that they should never happen.
Welsh Lib Dem leader Kirsty Williams said,
'Never events' are very serious incidents in the NHS that are preventable because guidance has already been issued to explain how risks and harm could be prevented.

It is quite disconcerting that we still see incidents where plastic tubes and hypodermic needles are left in the patient after an operation or a procedure has been carried out on the wrong part of the body.
I can appreciate that over four years, 24 incidents doesn't seem that serious but when the NHS labels them as 'never events', we shouldn't be seeing any cases of this severity at all.

It is important that the Welsh NHS learns from its mistakes so that cases like these can be avoided in the future.
– Kirsty Williams AM, Welsh Liberal Democrat Leader
Back to top