Children injured in Rhoose crash
Five children and four adults are being treated for injuries after a car overturned near a primary school in Rhoose, Vale of Glamorgan.
National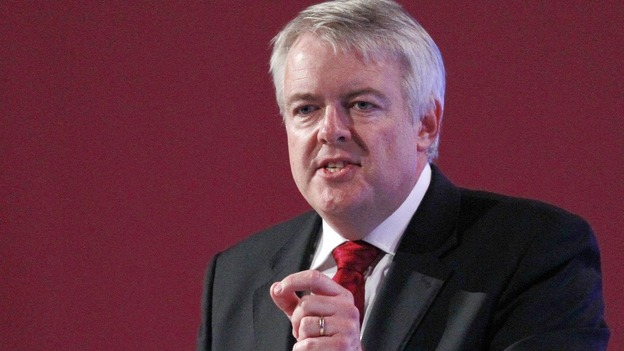 First Minister of Wales Carwyn Jones said: "I am very concerned to hear about this morning's incident in Rhoose and I am being kept fully informed of developments.
"Clearly, our thoughts are with those involved."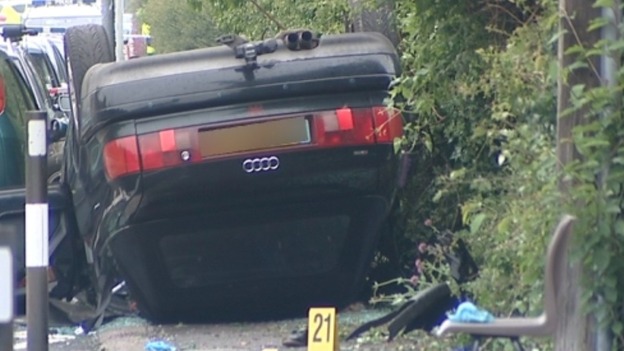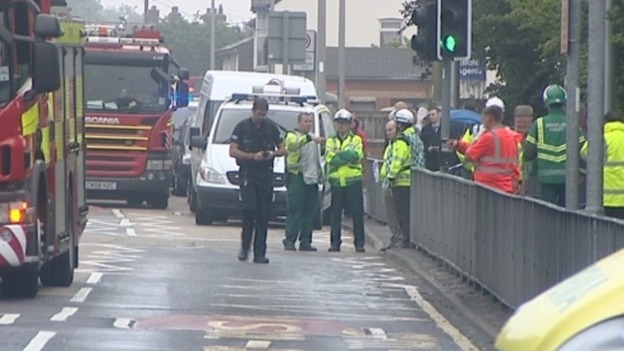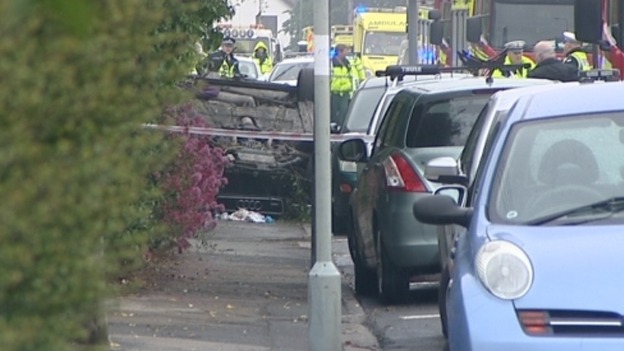 Advertisement
Police say nine people have been taken to hospital following this morning's collision in Rhoose - four with 'significant injuries'.
Four of the nine casualties are described as having significant injuries.

An Audi car overturned outside Rhws Primary School injuring four adults and five children, who have been taken to the University Hospital of Wales, Cardiff, and the Princess of Wales Hospital, Bridgend.

The age and sexes of those involved have not been confirmed.

The 61-year-old male driver of the vehicle, who is one of the nine casualties, is assisting police with enquiries.

At this stage the collision is not believed to be a deliberate act.

Emergency services are at the scene and the road remains closed.
– South Wales Police

Officers are asking anyone who witnessed the collision, or who gave assistance, to contact the South Wales Police Serious Collision Investigation Unit using the 101 number.

Police added the school, which is open, is currently contacting pupils' parents.

The Vale of Glamorgan Council is offering support to both school and pupils.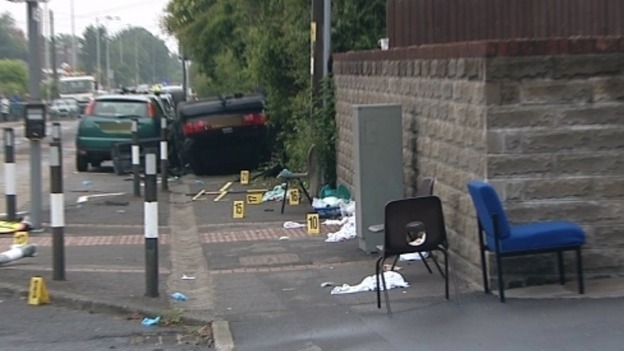 The emergency unit at University Hospital of Wales is treating adults and children involved in the incident in Rhoose.

The unit has specialist procedures in place for dealing with serious incidents and those have been activated to care for those involved.

The priority now is treating those involved and supporting their families.
– Ian Morris, Divisional Manager for Surgery at UHW Cardiff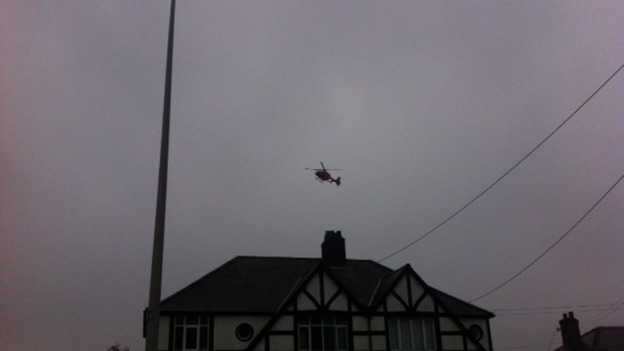 A Wales Air Ambulance spokesperson says it treated three patients at the scene of the Rhoose collision but no one was flown to hospital.
A statement said: "We can confirm that Wales Air Ambulance (WAA) landed on scene at an RTC near a primary school in Rhoose.
"WAA crew from the Swansea base were tasked at 9:00am and on scene at 9:20am. The crew flew through adverse weather conditions to make it to the scene.
"The aircrew treated three patients on scene but did not convey any patients to hospital. Adverse weather continued to close in and the patients were assessed as suitable to travel by road.
"WAA left the scene at 10:48."
Advertisement
My thoughts are with all those affected by this morning's serious accident- I have contacted Rhws Primary School to offer my support and help for parents, staff and children.
– Jane Hutt AM
The Welsh Ambulance Service has confirmed it attended a traffic collision on Fontgary Road in Rhoose at 8:55am.
A car had been in collision with several adults and children… soon after it was declared a major incident due to the number of casualties involved and their injuries.

Six patients have been conveyed to UHW Cardiff by land ambulances (four children with head/abdomen injuries and fractures; two adults with fractures).

Three patients have been conveyed to Princess of Wales Hospital by land ambulances (two adults and one child – all with minor injuries).
– Welsh Ambulance service spokesperson

The spokesperson added there are no details yet regarding the severity of the injuries.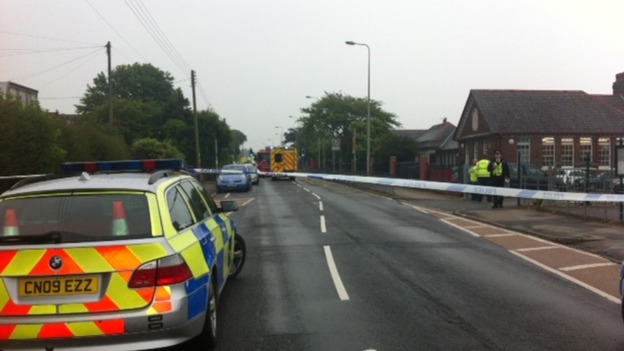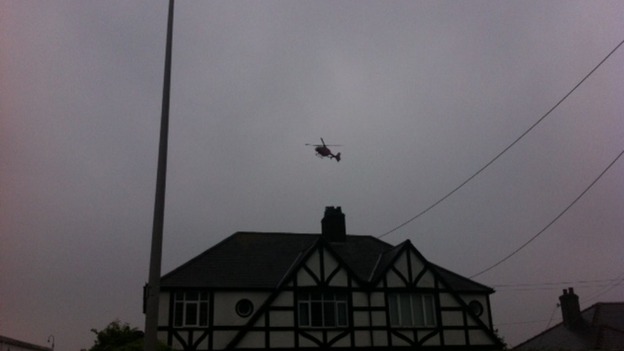 A black Audi is reportedly overturned at the scene of the Rhoose collision.
Residents report hearing a 'loud noise' at around 8:50am, and witnesses report seeing a lollipop lady lying on the ground.
An Air Ambulance, which was at the scene, is understood to have just left.
Load more updates
Back to top