Ban on stimulant Khat
The herbal stimulant ,which is dividing a Welsh community and has sparked calls for an international trade ban, is to be banned by the UK government.
A Welsh community has tonight welcomed the Home Secretary's decision to ban the herbal stimulant Khat. Theresa May said she was doing it 'to protect vulnerable members of our communities' and to send a clear message to smugglers.
The Association of Chief Police Officers says it will inform communities about the change in the law over the drug khat and set enforcement policies in communities where the drug is used.
As with other forms of drug misuse, the police response will be proportionate. Activity is likely to be enhanced where there is also intelligence about associated crime or anti-social behaviour.

There may be a case for police action to follow similar lines to the approach used for cannabis possession offences, where a first offence by an adult generally attracts a warning and a second the issuing of a penalty notice before escalating to arrest and prosecution. We will explore this possibility with the Home Office and with the College of Policing over forthcoming weeks.
– Andy Bliss, Chief Constable National policing lead on drugs Chief Constable Andy Bliss
Advertisement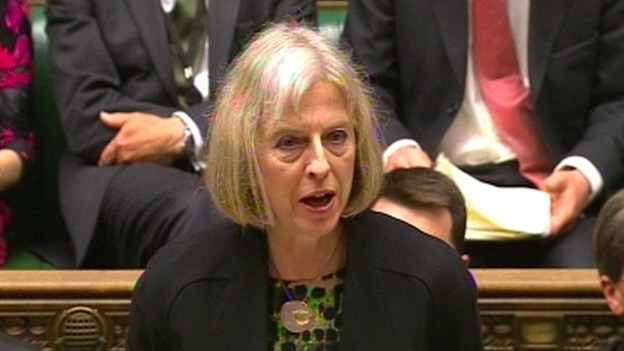 The Home Secretary Theresa May says she has banned the drug Khat for the social affects on communities and families.
The drug is commonly used in Wales by Somali communities.
"Khat continues to feature prominently amongst the health and social harms, such as low attainment and family breakdown, cited by affected communities and the police and local authorities working with them", she said.
"To ensure a proportionate and robust policing response, the government will introduce an escalation framework for the possession of khat for personal use, similar to that in place for cannabis.
"The government will ban khat so that we can protect vulnerable members of our communities and send a clear message to our international partners and khat smugglers that the UK is serious about stopping the illegal trafficking of khat," she added.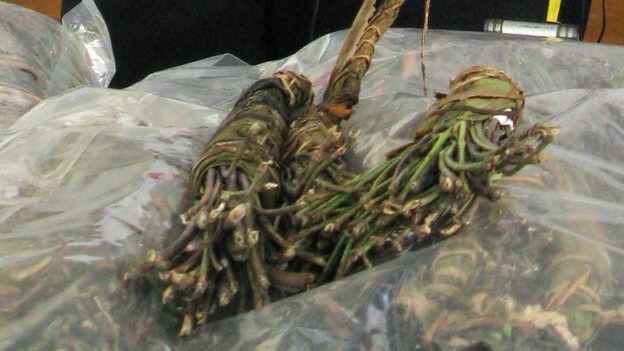 A plant that is used by Somali communities as a stimulant is to be banned by the Government despite advice by official drug experts against such a move.
Khat, which makes its users feel more alert, happy and talkative when chewed, is to be criminalised as a Class-C drug amid concerns that the Government risks underestimating its health and social harms, Home Secretary Theresa May said.
There are approximately 10,000 Somalis living in Cardiff, Newport and Swansea making them the largest ethnic minority community in Wales. The community is divided in it's views of khat and many called for the ban.
The move comes after the Government's official adviser, the Advisory Council on the Misuse of Drugs (ACMD), concluded khat should not be banned.
Around 2,560 tonnes of khat, which is also favoured by Yemeni and Ethiopian communities, worth #13.8 million was imported to the UK in 2011/12, bringing in #2.8 million of tax revenues.
You can watch Monday's Wales This Week: Chewing the Khat here
Calls to the Home Office for a ban on the legal stimulant threatening the future of a Welsh community.
If you missed tonight's programme catch up here.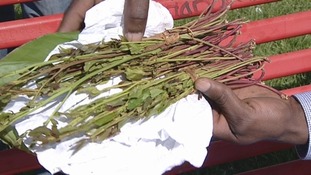 The herbal stimulant which is dividing a Welsh community and sparking calls for an international trade ban.
Read the full story
Advertisement
Khat is banned around the world, but not in the UK. Now there are fears this herbal stimulant could cause lasting damage to a community in Wales.
Catch the full programme on Wales This Week, Monday at 8pm on ITV Cymru Wales
Back to top