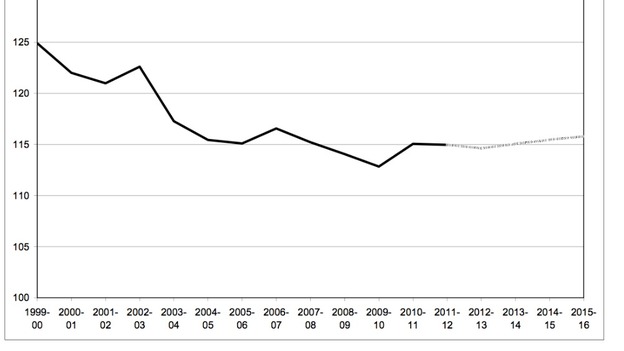 The Welsh Government has responded to the news that its share of public spending per head is going up compared to equivalent Whitehall departments. It's issued a graph that shows what's happened over the years since devolution.
As public spending took off in the early years of devolution, the so-called 'Barnett squeeze' meant that Wales slipped from being 25% ahead of England to being 15% ahead. In other words, Wales got a smaller share of a cake that was getting larger.
It had fallen further by 2009 but has gone up again as the system is now limiting Wales' share of cuts, not increases. The fact that Wales gets higher spending per head is usually justified by our relative poverty and greater health needs but those factors aren't actually taken into account.