Royal baby reactions in Wales
The Duke and Duchess of Cambridge have named their son Prince George Alexander Louis. He was born at 4.24pm on Monday, weighing 8lbs 6oz.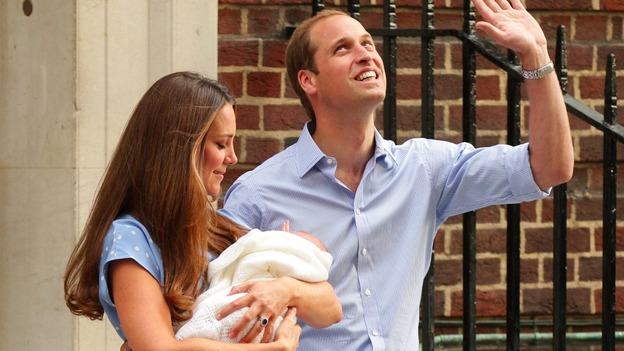 To celebrate the birth of Prince George of Cambridge, Glamorgan Cricket is offering anyone over 16 who shares a Christian first name with the future king a free ticket to Friday night's match against Northamptonshire Steelbacks.
Georges just need to bring proof of identity to the SWALEC Stadium ticket office before 6pm on Friday where they'll be given a complimentary ticket to this crucial crunch match as Glamorgan compete for their first quarter final place in five years.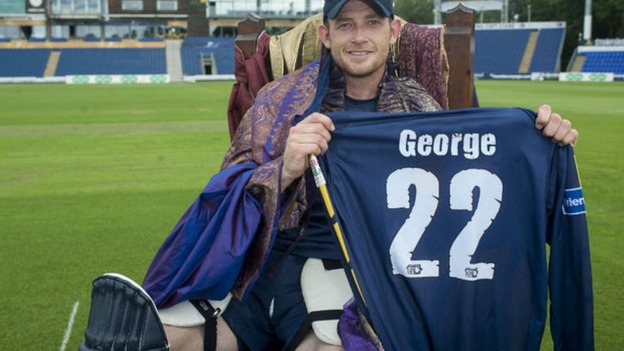 Alan Hamer, Chief Executive of Glamorgan Cricket said, "The Prince of Wales is actually our club patron so it seemed only fitting that we do something to celebrate the birth of his first grandson."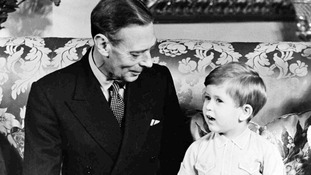 The latest addition to the royal family has been named Prince George Alexander Louis, but where did the Prince get his names?
Read the full story
Advertisement
We've heard plenty about the new royal baby. But few people, apart from the young prince's family, can be more excited about the arrival than Colin Edwards from Ruthin. Because Colin is one of Wales most avid collectors of royal memorabilia. Ian Lang has his story.
The birth of the Prince of Cambridge has been a hot topic of conversation at the Royal Welsh Show. Tom Sheldrick was there to gauge the reaction.
The Duke and Duchess of Cambridge were not the only couple who live in Wales to celebrate the arrival of a new baby. But what does the future hold for those other newborns who share the same birthday as the prince. Megan Boot has been talking to one set of proud parents.
Friends and colleagues of Prince William and the Duchess of Cambridge say they are looking forward to the couple returning to their home on Anglesey. Meanwhile bets are being taken on what the new royal's name will be. Rob Shelley reports.
Advertisement
Prince William's Welsh connections have prompted congratulations from his adopted country on news of his son's birth. He's lived on Anglesey since 2010 while working as a helicopter rescue pilot. But there have been wishes from across Wales. Here's Rob Osborne.
The Royal Mint at Llantrisant is issuing free silver pennies to children born on the same day as the royal baby. James Crichton-Smith went to find out more about this traditional royal welcome.
National
Both my wife and I are overjoyed at the arrival of my first grandchild. It is an incredibly special moment for William and Catherine and we are so thrilled for them on the birth of their baby boy.

Grandparenthood is a unique moment in anyone's life, as countless kind people have told me in recent months, so I am enormously proud and happy to be a grandfather for the first time and we are eagerly looking forward to seeing the baby in the near future.
– The Prince of Wales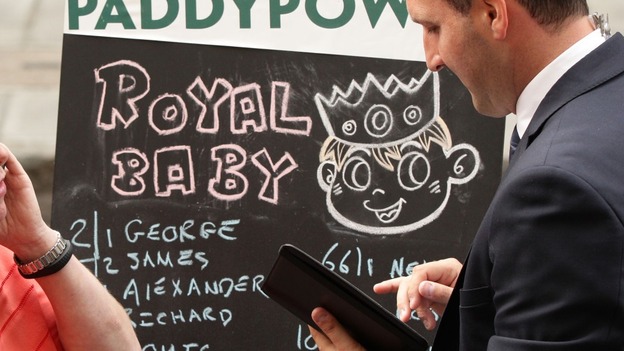 Prince William's Welsh connections have prompted an outpouring of good wishes from his adopted homeland amid news of his son's birth.
As well as being nicknamed Wales by pals, the future King has lived on Anglesey since 2010 while working as a helicopter rescue pilot on the isle.
The new-born boy could one day become the Prince of Wales and we are asking whether he should be given a Welsh name.
What do you think and what name would you suggest?
You can contact us by:
· Email: wales@itv.com
· Twitter: @ITVWales
Load more updates
Back to top