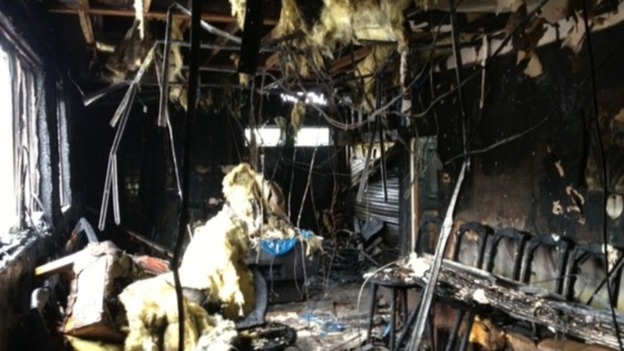 Maesteg Rugby Club has been told that the damage caused by a fire on Tuesday could cost up to £500,000 to repair. The figure was quoted by an independent loss assessor.
The club's insurance company has visited the ground and will do so again, before giving a further estimate of the cost of the damage.
The blaze, which started at around 5pm on Tuesday, destroyed part of the clubhouse and part of a stand at one of Wales' oldest rugby clubs.
A joint investigation by the police and fire service has established it was started deliberately.
South Wales Police is appealing for help to identify a group of youths seen at the ground on Tuesday afternoon.