Newsweek Wales
Join us every Sunday for look back on the week's news with special guests.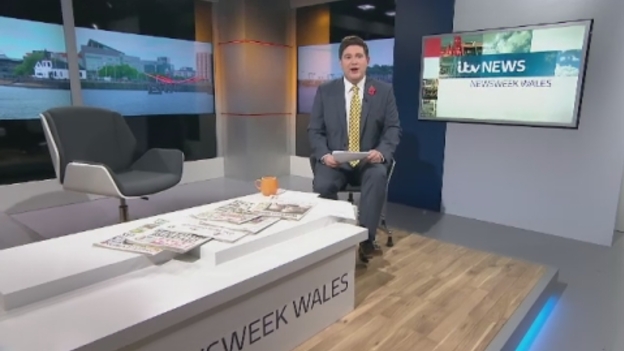 This week Carl is joined by Professor Peter Elwood from Cardiff University, to talk about the biggest health study Wales has ever seen.
He also meets Jeff Towns, Chairman of the Dylan Thomas Society, to talk about the poet's lasting legacy.
Advertisement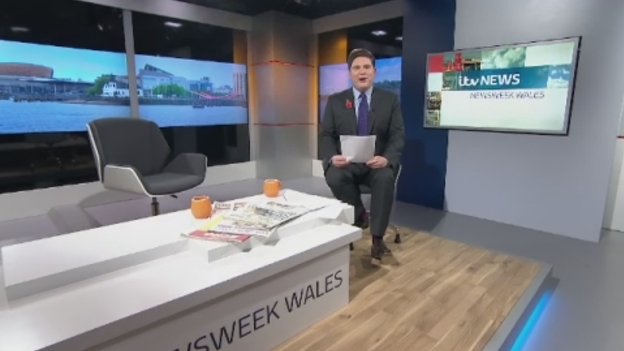 This week Carl Edwards is joined by Health Minister, Mark Drakeford who talks of his 'profound sadness' after Westminster criticises the Welsh NHS.
He also meets Mark Williams, from Fathers Reaching Out, who says more support is needed for those suffering with post-natal depression.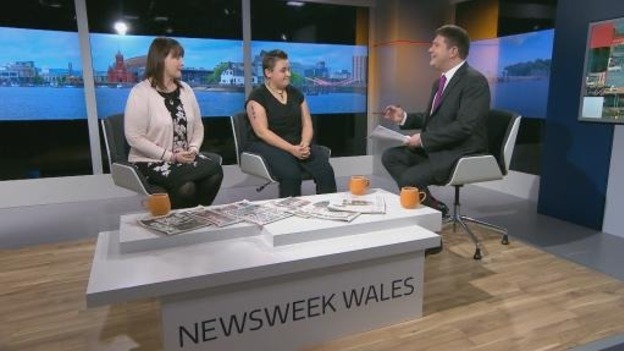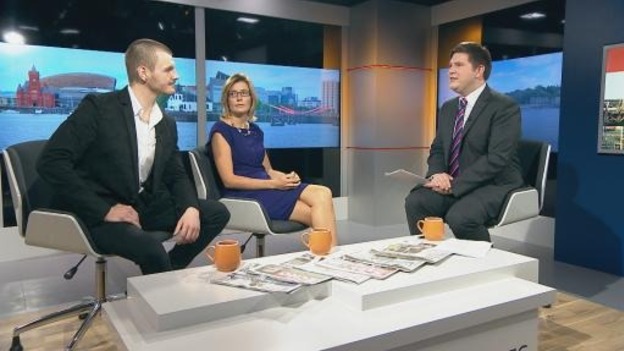 Carl Edwards was joined in the studio by nutritionist Joanne Jackson and weight loss expert Nathan Hewitt to talk about the state of the nation's health and astrophysicist Dr Chris North to discuss plans for a space port in west Wales.
Advertisement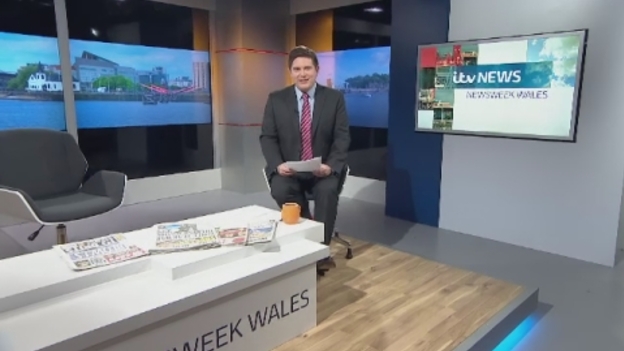 In Newsweek Wales, Carl Edwards talks about the gender pay gap and why women are still being paid less than men.
He also looks at a campaign which aims to get smokers in Wales to kick their habit for a month.
Newsweek Wales is back with a new series - and a new look!
On the first programme of the series, Carl Edwards is joined by inspirational fundraiser Virginia Prifti - who has become the Wales finalist for the Pride of Britain Local Fundraiser Award.
Our Political Editor Adrian Masters is also on the programme to talk about the upcoming Scottish referendum and the recent Welsh Government reshuffle.
Watch Newsweek Wales every Sunday morning on ITV Wales.
This week on Newsweek Wales Carl speaks to the Royal College of Nursing about the NHS funding gap. He'll also be speaking to the RSPCA on their fears of a growing animal cruelty crisis in Wales and finds out how much Dylan Thomas' letters were sold for in auction in London.
Load more updates
Back to top
Latest ITV News reports
In today's Newsweek, Carl talks about fuel poverty and also speak to a man who has been sleeping rough in London and New York for charity.

In today's Newsweek, Carl talks about what the 'No' vote in the Scottish Referendum could mean for Wales and the impact of legal highs.