PC Alun Morgan was told by Dyfed-Powys Police control room not to enter the water at Cilrychen Quarry in Carmarthenshire in June 2012, but chose to do so anyway, in an attempt to rescue a teenager.
Police received a report of a 14-year-old boy potentially drowning, and PC Morgan - a former lifeguard - was one of the first on the scene.
He cut a hole in the fence to gain access to the quarry, and tied a rescue line to himself, ready to enter the freezing lake.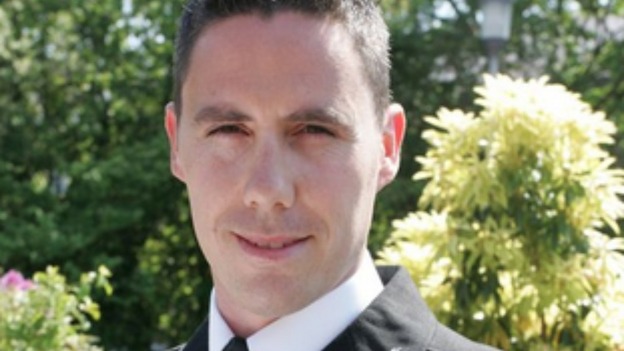 When he caught sight of the boy, he dived 15ft into the water, and brought the boy to the surface, and then the water's edge.
The boy was taken to hospital, where he sadly died.
Steve Williams, Chair of the Police Federation of England and Wales, said: "In very traumatic circumstances, knowing the risks involved and despite instructions not to, PC Morgan plunged into treacherous quarry waters."
"He risked his own life, determined to save another. PC Morgan's bravery, endurance and dedication to duty cannot be underestimated."
The 2013 Police Bravery Awards were held last night, where PC Morgan joined other winners from around the UK.
The overall award went, posthumously, to PC Ian Dibell from Essex Police, who was shot dead when he tried to wrestle a weapon from a gunman who had opened fire on a couple in the street.
Read More: Posthumous award for most courageous officer at Police Bravery Awards