New financial powers for Wales
The Prime Minister confirms further devolution for Wales, including borrowing powers & referendum on income tax.
Sources have been suggesting that a draft Wales Bill to usher in the tax and borrowing powers announced by the Prime Minister last week could contain a 'sunset clause' which would set a deadline for holding a referendum on transferring the power to vary income tax.
The Conservatives, Plaid Cymru and the Liberal Democrats are all keen to see such a referendum held within the next few years, but senior Labour figures such as the First Minister, Finance Minister and Shadow Welsh Secretary have refused to back a vote without the promise of fair funding.
The Silk Commission report said 2017 was the 'earliest' date for holding a referendum but it's now being touted as a likely one. A sunset clause would mean that Assembly politicians would have to agree to trigger a vote by whatever deadline was set or lose the right to do so altogether.
The Welsh Liberal Democrat leader says she expects further details about transferring tax and borrowing powers for the Welsh Government to be set out at 'an event' later this month. Kirsty Williams says it will involve Chief Secretary to the Treasury, Danny Alexander and Finance Minister Jane Hutt.
The changes were announced by the Prime Minister during his visit to Wales last week. Click here for further details of what was announced and what it means.
She also says she understands that the key financial changes including a referendum on income tax are likely to be added to a previously-announced draft Wales Bill which overturns the so-called 'dual candidacy' ban in Assembly elections.
Advertisement
The Prime Minister has confirmed that the Welsh Government will be given powers to raise their own income tax - subject to a referendum. Stamp duty on the purchase of homes and other property will definitely be devolved.
There will also be more powers for the Government here to borrow money for major construction projects like the M4 relief road.
Our Political Editor Adrian Masters reports on how we could pay some of our taxes direct to the Welsh Government in the future.
Today's agreement gives a way for the Welsh Government to borrow money to pay for an M4 relief road to ease the massive congestion that we regularly see around Newport.
It's also sparked angry warnings from environmentalists that the project will threaten the internationally important Gwent Levels.
Our Business Correspondent Carole Green has been listening to the arguments
The Prime Minister and Deputy Prime Minister answer a question from our Political Editor Adrian Masters at this morning's press conference in the Senedd.
Mr Cameron said he was reluctant to indicate a preference for when he would want a referendum on Wales taking some control over income tax to take place.
"Our role as UK politicians and leaders is to pass the enabling legislation" he said.
"As a Conservative is to say I think it's good when governments are responsible for raising some of the money that they spend themselves"
"I look forward to the opportunity of being able to campaign as a low-tax Conservative in Wales".
There was no mention from David Cameron and Nick Clegg of one of the taxes that the Welsh Government was expecting. That's because Aggregates Levy -a tax on taking material out of the ground- could be challenged in the European Court.
The European Commission is investigating whether the exemptions to the levy, such as for coal mining, breach the European Union's rules on state aid to industry. The UK Government has decided that it cannot be devolved until that legal dispute is settled.
The Welsh Government knows that it will definitely not be getting one tax that it wanted -long haul Air Passenger Duty. So hopes of attracting transatlantic flights to Cardiff Airport by offering them a tax cut have been dashed. The taxes that will be transferred are:
Stamp Duty on property sales, currently worth £115 million a year
Landfill Tax, currently worth £60 million a year
Some income tax but only after a referendum. The First Minister says he will not even consider holding it until Wales gets a better deal on its funding from Westminster.

Advertisement
Shadow Welsh Sec @owensmithmp welcomes borrowing powers for Welsh Govt but warns of 'Tory agenda' of using income tax transfer to cut funds
ShadWelsh Sec @owensmithmp :'tax varying powers for Wales must not be used by the Tories as an excuse to reduce redistribution of resources'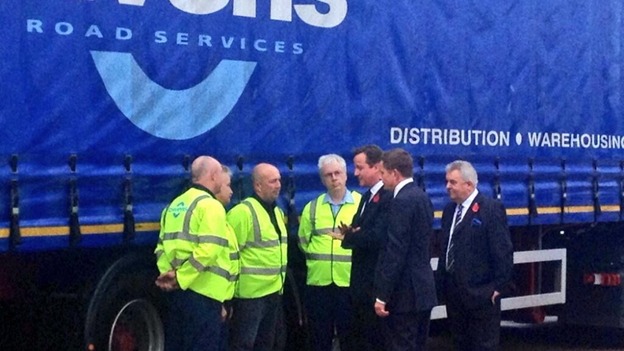 First Minister says he was told by PM legislation for financial powers this Parliament and transfer will happen after 2016 Welsh election.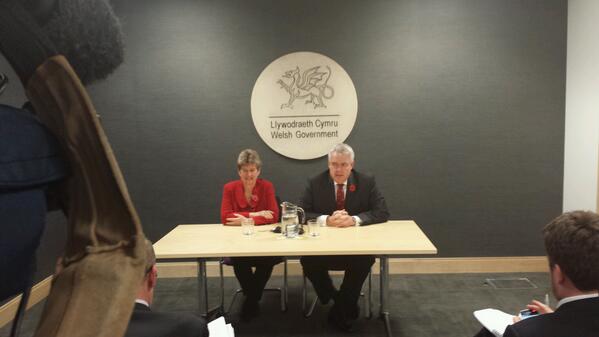 .@fmwales "We are not in favour of devolution of income tax until the Barnett formula is reformed to provide fairer funding for Wales"
Load more updates
Back to top