Garden centre fire "accidental"
The Fire Service says a fire that almost completely destroyed a garden centre in Cardiff was "accidental". An investigation is currently underway into how it started.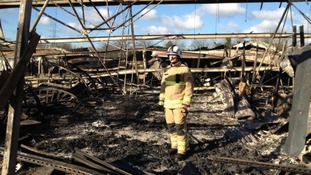 A garden centre in Cardiff will be closed 'for the foreseeable' future after it was destroyed by a blaze which started late last night.
Read the full story
South Wales Fire and Rescue Service say the fire at Blooms garden centre was an accident.
Firefighters were called to the garden centre in St Mellons at around 10pm last night.
Only the exterior of the building remains and the centre have confirmed they will be closed for the foreseeable future.
Group Manager, Brian Thompson said "Crews faced challenging situations dealing with a large fire, including small explosions on the site involving cylinders. Crews did a tremendous job preventing the fire spreading to nearby houses and businesses and remained on site for the rest of the night."
Advertisement
The fire at Blooms Garden centre in Cardiff was first sighted at 10:20 last night.
The cause of the fire is still unknown.
Credit: Elaine Casal-Benedito
Blooms Cardiff Garden Centre say they still don't know what caused the fire and that the centre will remain closed 'for the foreseeable future.'
No members of staff or our customers were onsite at the time the fire started and the garden centre will remain closed for the foreseeable future. At this stage we do not know what caused the fire. We are asking our customers to check online for further updates and any customers who have events booked in the run up to Christmas will be contacted by our customer service team.
– The Garden Centre Group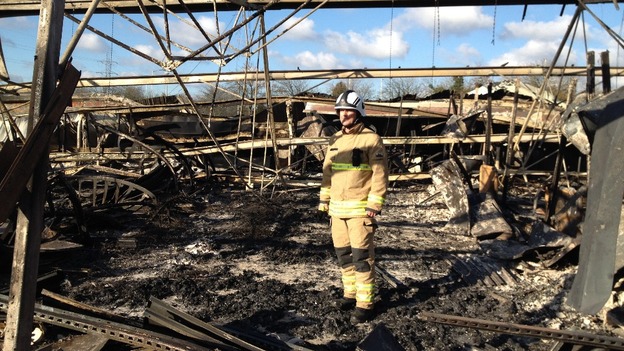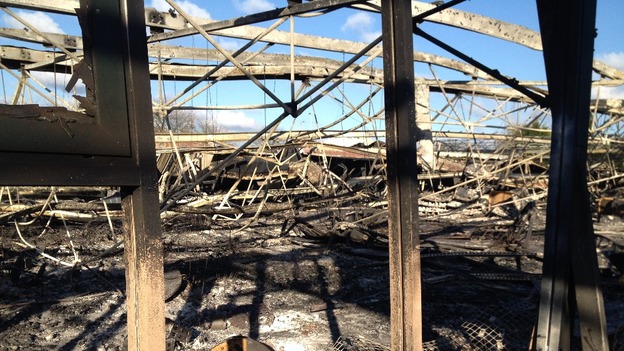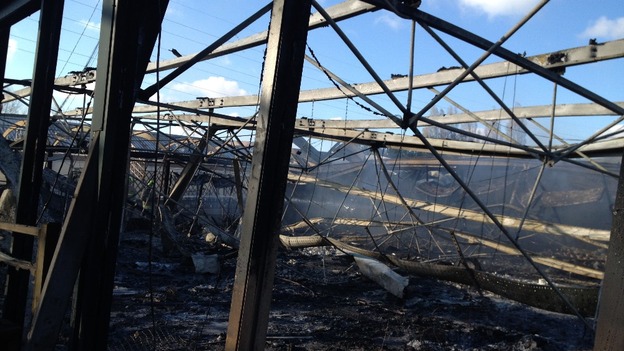 Advertisement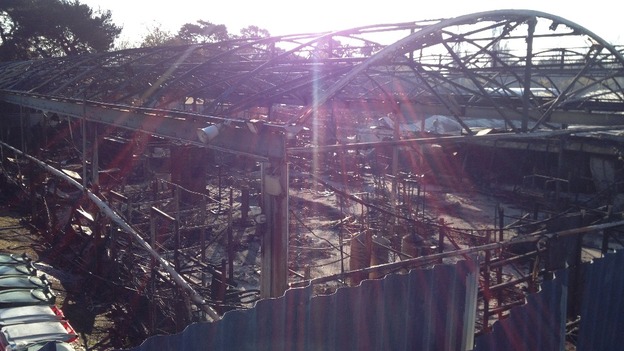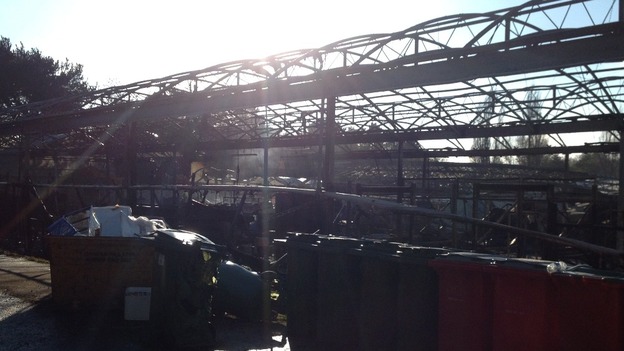 People are concerned about the pet store next door to Blooms: Crews prevented fire spread from Blooms + requested keys to check other blgs
Update Blooms: Our Fire Investigation Team will return to Blooms to continue their investigation after 09:00 this morning.
Firefighters tackling a large fire at Blooms garden centre managed to prevent the fire from spreading to other buildings.
South Wales Fire and Rescue say the fire was contained to the nursery section of the garden centre.
Other parts of the centre which contains a pet shop and a cafe were checked for damage by fire crews.
Blooms: 2 aerial appliances also attended the fire, the first call to the Fire Service was at 22:21 quckly follwed by 17 other 999 calls
Blloms: The garden centre is on Newport Road + fire was well developed on arrival of the first appliance and 6 fire engines were requested
Blooms:an appliance remains in attendance at the fire site this morning + the cause of the fire is being jointly investigated by fire+Police
Load more updates
Back to top