Rock star police probe
The Attorney General warns the public not to name the co-defendants who stood trial with disgraced Lostprophets star Ian Watkins.
National
Peaches Geldof could face a criminal investigation after she named two women who allowed their babies to be abused by disgraced rock star Ian Watkins.
The daughter of Boomtown Rats star Bob Geldof posted the names of two women involved in the case on Twitter after reportedly reading them on a US-based website - but has since removed them.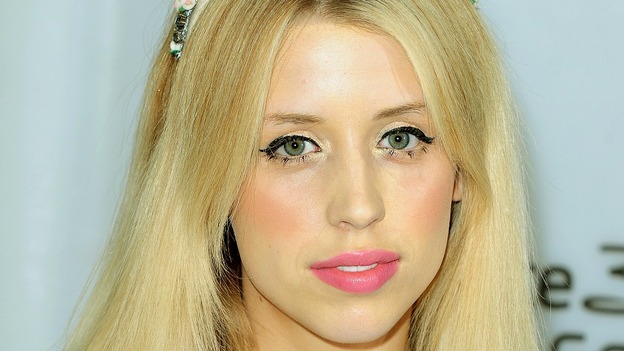 Lostprophets singer Watkins was branded a ''determined and committed paedophile'' after he pleaded guilty on Tuesday to a string of sex offences, including the attempted rape of a baby.
The 36-year-old, from Pontypridd, south Wales, plotted the abuse with two mothers in a series of text and internet messages.
The Attorney General's Office has warned that sex offence victims have automatic lifetime anonymity and publishing details that can lead to their identification is a criminal offence.
A spokeswoman for the Attorney General's Office said: "We understand that the names of the co-defendants in the Ian Watkins case were posted online but have now been removed.
"As has been previously reported, the co-defendants were the mothers of the victims.
"Victims of sexual offences have automatic lifetime anonymity and the publication of names or information which can lead to their being identified is a criminal offence. This is a police matter."
South Wales Police undertook a full review of the sequence of events that led to the arrest of Ian Watkins. We identified that there were issues of concern and voluntarily referred the matter to the Independent Police Complaint's Commission for investigation.

We are committed to reviewing cases, as we did here, and to learn lessons if we have got it wrong as appropriate. We will respond promptly to the IPCC investigation and its findings.

We have already completed reviews into supervision within public protection and our intelligence processes to improve our identification of risk.
The IPCC has confirmed that a detective sergeant is being investigated over allegations of gross misconduct.
Our primary objective as an organisation remains the safeguarding of vulnerable people and children.

The guilty plea entered by Watkins and co defendants does not mark the end of the investigation. We will work tirelessly to identify any other victims or witnesses and seek the justice they deserve.
– Liane James, Temporary Assistant Chief Constable

Read: Complaint claims police knew of Ian Watkins abuse from December 2008
Advertisement
The ex girlfriend of Ian Watkins has claimed she told police he was a paedophile four years before he was arrested. Yesterday the Lost Prophets front man pleaded guilty to two charges of attempting to rape a baby. Joanne Majik says she raised concerns in 2008. Nicola Hendy reports.
National
In response to claims that police were made aware of abuse allegations against the former lead singer of the Lostprophets as early as 2008, Bedfordshire Police said:
Bedfordshire Police received a complaint from a member of the public after she had reported a suspected incident of child abuse.

The force Professional Standards Department investigated the complaint and an email explaining the outcome of that investigation has been sent to the complainant.

At the time of the original investigation there was insufficient evidence to apply to the magistrates for a warrant.

However, information was shared with partner agencies, including South Wales Police and child protection processes followed.
South Wales Police are urging people using Twitter and Facebook to discuss the Ian Watkins child abuse case to be careful about using information that may identify the victims involved in the case.
Detective Chief Inspector Peter Doyle said, "Clearly there is strong public feeling about this case and many people are using social media outlets to talk about the issues involved.
"However, there is a very real danger that some of the detail being posted will lead to the identification of victims which will cause a great deal of distress to them and their families."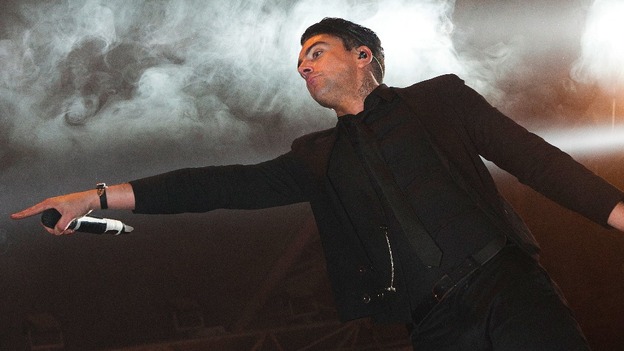 A charity which invited paedophile rockstar Ian Watkins to visit children in hospital say it's "appalled and stunned" by his sex crimes. Kidney Wales hit out at the disgraced Lostprophets singer - once an offical "ambassador for young people" for the charity.
A spokesman for Kidney Wales said, "The charity met through his mother Elaine Davies who had a kidney transplant. The charity had no reason to question her son's background as his mother and family are well known and respected in the Pontypridd area."
Ian Watkins visited the charity's Children's Centre in Cardiff in October 2008 and met parents and children in the presence of doctors and medical staff. He was also asked to do a concert for the charity at Cardiff University Students Union.
"After the event on December, 31, 2008, the charity lost all contact with Watkins and no communication has taken place since. The charity is appalled and stunned at the events involving Ian Watkins," said Kidney Wales.
Advertisement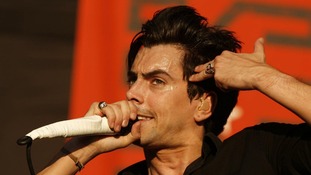 Documents obtained by an investigative reporter claim police were first made aware of abuse allegations against Ian Watkins 2008.
Read the full story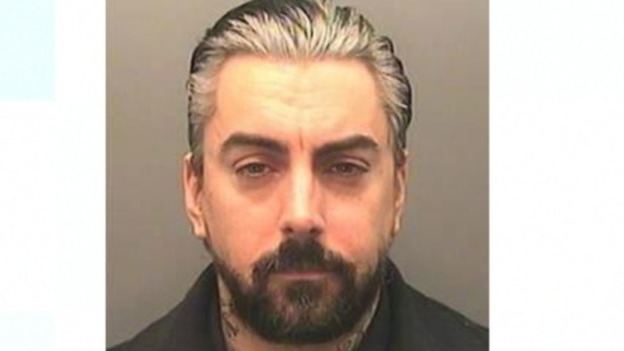 Police say they will work "tirelessly" to identify other victims of the Lostphrophets singer Ian Watkins of Pontypridd who has admitted a series of child sex offences including attempted rape of a baby.
The man who led the investigation at South Wales Police, Detective Chief Inspector Peter Doyle, said the "outcome does not mark the end of our investigations and we will work tirelessly to identify any other victims or witnesses and seek the justice they deserve."
Watkins had denied the charges but changed his pleas to guilty at the start of his trial on Tuesday at Cardiff Crown Court.
"We encourage anyone who has been affected by this case or other cases of child abuse to contact South Wales Police" said Det Ch Supt Doyle.
The public are asked to call either South Wales Police on 029 20634184 or the NSPCC on 0808 800 5000.
The Crown Prosecution Service described the case as 'sexual exploitation at its worst.' Ian Watkins, the former Lost Prophets frontman, today admitted to 13 charges, including the attempted rape of a baby.
The court heard how he and two women defendants had exchanged texts planning the sexual assaults, while Watkins actually filmed one of the offences taking place. Nicola Hendy reports.
NSPCC Wales says agencies need to work together to tackle abuse cases like the ones committed by Ian Watkins.
The desire to sexually abuse small babies is something most of us find too horrific to comprehend. However within the significant rise in the number of child abuse images being distributed online over the past year, agencies like CEOP have noted both an increase in their severity and a significant decline in the ages of the children involved.
Ian Watkins clearly had a dangerous obsession with the most severe and extreme forms of child sex abuse. His global public profile provided him with access to impressionable young women who he was able to manipulate to feed his horrific desires. The length of his sentence should reflect this terrible abuse of power.
This is a global problem and in order to reach those who are still suffering, governments and law enforcement agencies need to work together to tackle this very complex issue.
– Des Mannion, NSPCC Wales
Load more updates
Back to top