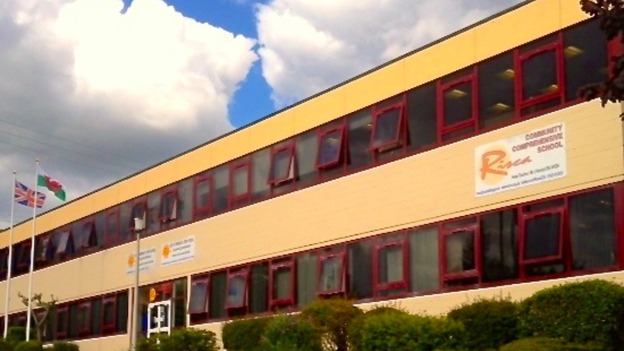 A teacher has been struck off for life for inviting schoolboys to his home to play cards then turning it into bondage games. French master Glyn Bevan, 55, asked the boys for card games - but then plied them with drinks to get them to tie him up.
A disciplinary hearing in Cardiff was told Mr Bevan kept gaffer tape and ropes hidden behind the settee at his home for his bondage "fetish".
The bachelor schoolmaster befriended teenage boy pupils during the mid 1990s at Risca Comprehensive school in Newport.
A disciplinary hearing of the General Teaching Council for Wales heard officers found dozens of framed polaroid photographs of Mr Bevan and the boys trussed up with rope and tape. Detectives identified 29 boys in the photographs and traced all but three of them.
One of his victims, identified as Pupil A, told police how he was indecently assaulted at Mr Bevan's home in the village of Rogerstone, near Newport.
Mr Bevan, who did not attend the hearing in Cardiff, resigned from the 500-pupil school in October last year. The disciplinary panel found him guilty of unacceptable professional conduct between September 1991 and December 2000.