Welsh Political Awards: New opinion poll unveiled
The annual Welsh Political Awards have taken place at Cardiff City Hall. The Cynon Valley MP Ann Clwyd won Politician of the Year for her campaign to improve the way patients are treated in hospital.
The annual Welsh Political Awards took place at City Hall in Cardiff on Tuesday. If you missed the programme when it aired on ITV last night, you can watch it above.
Plaid Cymru MEP Jill Evans has said that the latest opinion poll showing a narrow majority of Welsh voters wanting Britain to leave the European Union has to be take seriously.
The poll also found that she could find herself in a close fight with UKIP and Labour to hold her seat in next years European elections. The pictures are from the European Parliament.
Advertisement
Despite the latest opinion poll showing that Welsh voters would narrowly back Britain leaving the European Union, Labour MEP Derek Vaughan has said that he believes Wales remains pro-European.
He was cautious about another poll finding that he will be joined by at least one Labour colleague from Wales after next year's European election, with the party also having a chance of winning a third seat in a close contest with Plaid Cymru and UKIP.
Mr Vaughan is currently Labour's only Welsh MEP. Plaid Cymru and UKIP also each have one seat, as do the Conservatives, who seem set to hold their seat. The pictures are from the European Parliament.
The Welsh Political Awards ended with the annual lifetime achievement, which this year went to Lord Elystan Morgan. His political career began in the 1950s when he was a leading figure in Plaid Cymru, standing for Westminster as the candidate in Wrexham and later in Merionnydd.
Elystan Morgan switched to the Labour party to contest his native Ceredigion, then known as Cardiganshire. He became the only Labour MP ever to represent the seat at Westminster, holding it from 1966 to 1974. He is now a cross-bencher in the House of Lords,
He says of his two parties that he remains "no less a nationalist and no less a socialist". He led the 1979 "yes" campaign, when devolution was defeated in a referendum that saw many in Labour campaign for "no" vote. He became a peer in the 1980s but took a break from politics to serve as a judge.
I have been on leave of absence from this House for 19 years, discharging a public duty. I feel like Rip van Winkle, who went hunting in the woods, fell asleep and came back to his village many decades later to find that the whole world had changed.

Having had the melancholy experience of leading the yes campaign in 1979, I think that one should be very wary of polls. There is a great saying, "Place not your trust in princes". I think that we could say, side by side with that, "Place not your trust in opinion polls".
Six months before that referendum was held on 1 March 1979, the yes campaign was a few points ahead, but it descended rapidly to defeat from that point onwards. I doubt very much that the same would ever happen again.

I do not accept that there is anything fundamentally wrong or inconsistent with contemplating that the Welsh people should some day enjoy legislative powers in their Assembly. To say otherwise would be to believe that there should be a circle of steel, as it were, around the prospects of the Welsh people. Who would wish to place such a circle around any other nation?
It would be utterly wrong to consider that there is something so fundamentally strange and flawed in the character of the Welsh nation that it should, for all time, be denied this possibility.

Those who belong to progressive politics may well remind themselves of the words of Keir Hardie, who, a century or so ago, as a Welsh Member of Parliament—he was the Member for Merthyr Tydfil at the time—said, "I sometimes wonder what it is that makes men able to oppose home rule for the land of their birth".
– Lord Elystan-Morgan, speaking on his return to the House of Lordsin 2006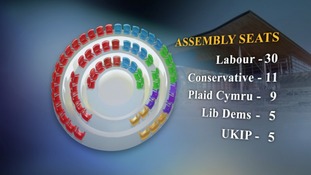 A new opinion poll, the Welsh Political Barometer, has been unveiled at the Welsh Political Awards.
Read the full story
As well as Ann Clwyd being named Politician of the Year, there were five other winners at tonight's Welsh Political Awards.
AM of the Year: Peter Black. He was the first backbencher to pilot an Act of the Assembly into law, the Mobile Homes (Wales) Act.
MP of the Year: Guto Bebb. He's used parliamentary pressure, with debates in a crowded Commons to demand redress from banks that mistreat small businesses.
Campaigner of the Year: Rhodri Glyn Thomas. He led the opposition to cuts in council tax benefit. It forced the Welsh Government to recall the Assembly from its Christmas recess before ministers finally climbed down in the new year.
Member to Watch: Suzy Davies. An AM in her first Assembly, she's a rising star of the Conservative group and has been given the job of writing her party's next election manifesto.
Local Politician of the Year: Cllr David Phillips. The leader of Swansea council has made tackling poverty a priority.
Advertisement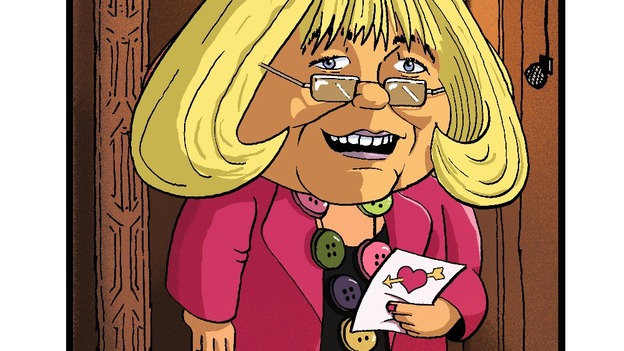 Labour MP Ann Clwyd won top prize -Politician of the Year- at tonight's Welsh Political Awards. The Cynon Valley MP's award was for demanding better treatment of hospital patients. It began when she complained that her own husband was neglected before his death at the Heath Hospital in Cardiff.
The Prime Minister asked her to investigate hospital conditions in England and she had=s made it clear that her finding apply equally to Wales. A key finding was that exceptionally high death rates at some hospitals are a strong indication that patients are not properly looked after.
Back to top