Solskjaer takes first training session as manager
Cardiff City manager Ole Gunnar Solskjaer has started his taken his first training session with the team since being appointed manager. The Bluebirds take on Newcastle United away on Saturday afternoon in the FA Cup.
Cardiff City manager Ole Gunnar Solskjaer faces his first game in charge this weekend against Newcastle in the FA Cup. Speaking at the pre-match press conference, he said "every game is important" and the FA Cup was a chance to build momentum.
Solskjaer said he's played at St James's Park and he's looking forward to the atmosphere there. He also shared a joke about his past playing with Cardiff striker Fraizer Campbell.
Cardiff City club captain Mark Hudson says the arrival of Ole Gunnar Solskjaer as manager is "an exciting time" and a "fresh start" for everyone in the squad.
Advertisement
Cardiff City boss Ole Gunnar Solskjaer held his first training session as manager this morning. The Bluebirds travel to Newcastle tomorrow in the FA Cup.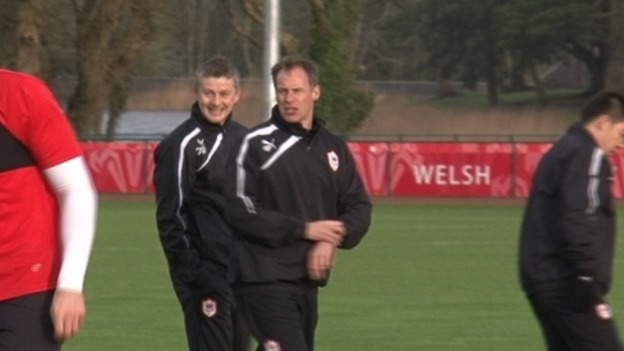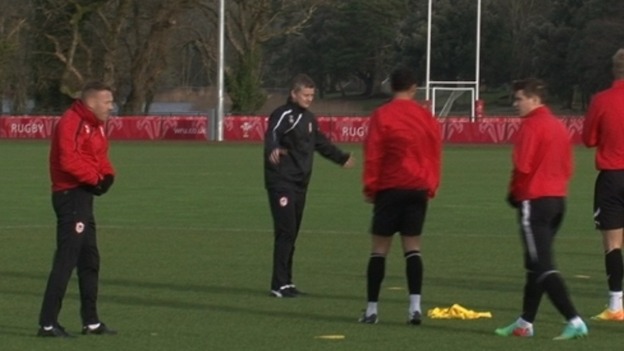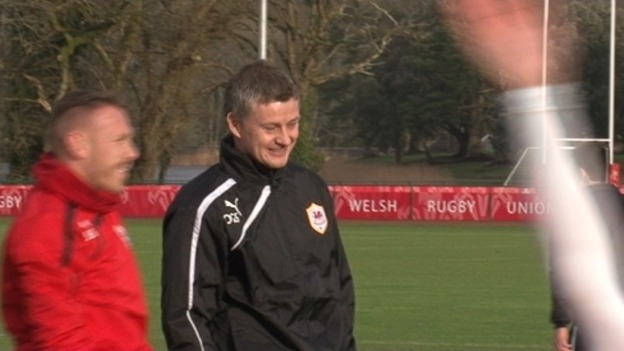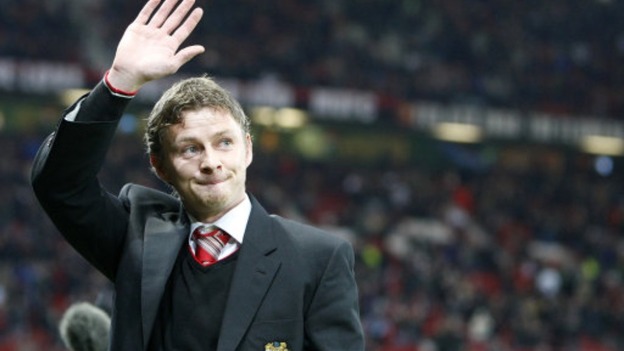 New Cardiff City Manager Ole Gunnar Solskjaer is preparing for his first day in his new role.
The former Manchester United striker was named as the club's new manager yesterday.
He'll lead the Bluebirds when they take on Newcastle United in the FA cup tomorrow.
After weeks of uncertainty, Cardiff City has announced a new manager for the club. Ole Gunnar Solskjaer was unveiled at the stadium this afternoon.
The 40 year old said he's lucky to be back in the Premier League and that he's confident of his ability as a manager.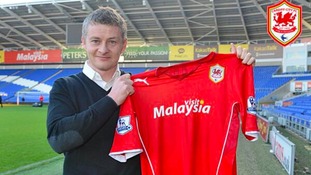 As Ole Gunnar Solskjaer is unveiled as the new manager of Cardiff City, here's a look at his career so far.
Read the full story
Advertisement
Ole: "I've had my best times of my career in the @premierleague. I can't wait to lead @cardiffcityfc in front of this passionate support."
Ole: "We want to push this club forward and up the @premierleague. The quality of the staff and players is high here."
Chairman Mehmet Dalman: "I've seen Ole play for many, many years. I like his style of football and his ideas on the game."
Solskjaer "I'll only ask for 100% commitment...there have been 1 or 2 text messages telling me not to take the job" #Cardiffcity
Chairman Mehmet Dalman: "There was only one name in my head from the very beginning. We're delighted to welcome Ole to @cardiffcityfc."
Solskjaer "I'm very confident in my own ability as manager....I'll will be in charge of football matters" #Cardiffcity
Solskjaer on Tan "Everything isn't what it seems from the outside....don't always believe what's in the press" #Cardiffcity
Solskjaer says he's on a rolling contract and wants to stay a long time with #Cardiffcity - Says his brand of football will be 'positive'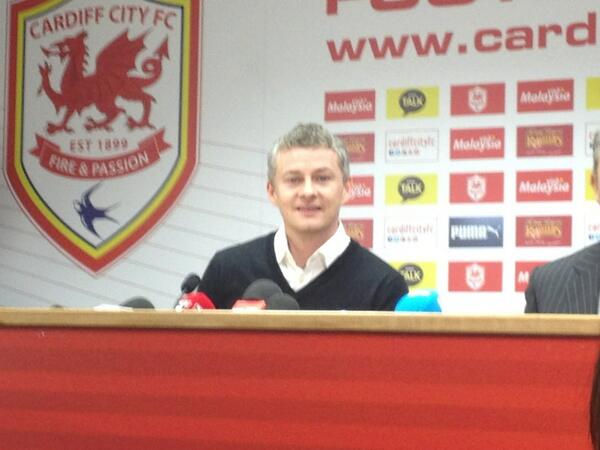 Load more updates
Back to top