Inquest into Newport teenager's death to open
An inquest into the death of Newport teenager Nida Naseer will open and adjourn today. The 18-year-old's body was discovered at Newport Wetlands on Thursday - three months after she went missing from her home in Pill.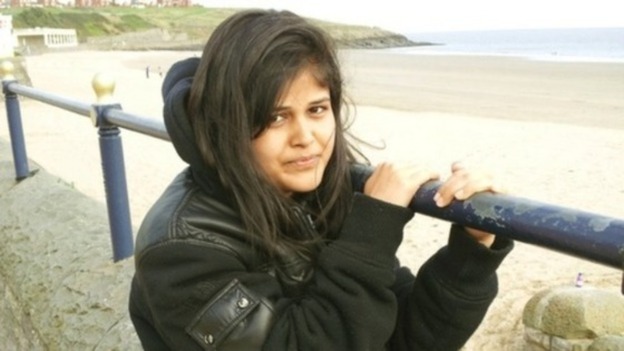 Police hunting for a missing teenager have searched streams near her sixth-form college.
Nida Ul-Naseer, 18, has not been seen since stepping outside her home in Linton Street, Newport, South Wales, on December 28.
Four officers from Gwent Police have been looking for Nida near Coleg Gwent's Nash Road campus and Lliswerry High School.
Fears for her safety are growing, especially as the student was not wearing shoes and did not have her phone, money or coat with her when she disappeared.
But, Gwent Police have said they remain open-minded about the situation, which they continue to describe as a missing person inquiry.
They are also due to search the waterfront near Newport's Rodney Parade Stadium.
Officers have already searched areas around the city including the Transporter Bridge, Lysaght Institute, and Pill Millennium Centre.
Following Nida's disappearance, her family have repeatedly pleaded for her to come home.
Shamyla, 23, described her younger sister as a "very shy and quiet person" as well as "very lovely".
On the night she disappeared, Nida had been upset because her family's asylum-seeker status barred her from attending university. The Naseer family sought asylum after coming to the UK from Pakistan five years ago. Their application was turned down and they are currently appealing.
Police are urging anyone with any information on Nida's whereabouts to contact them via the 101 telephone number or Crimestoppers on 0800 555111.
The family of missing teenager Nida Ul-Naseer says she was angry about not being able to go to university before she disappeared.
In a news conference today, they revealed she was crying and shouting shortly before she left her home in Newport.
She went missing on the 28th of December and despite intensive searches and investigations there's been no trace of her since.
Today, detectives said it 'really is a mystery'.
Our Correspondent Carole Green reports.
Advertisement
National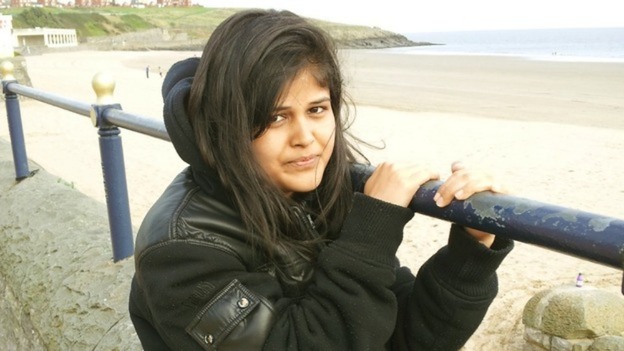 The family of Nida Ul-Naseer, who went missing revealed today that their attempt to seek asylum in the UK from Pakistan was turned down a year ago.
It meant that academically-gifted Nida opted to retake a business studies course she had already passed.
Her sister, Shamyla, 23, told a press conference today that she believed Nida's disappearance stemmed from being upset because she could not attend university.
"I think that not being able to go to university is the reason for her leaving," she said, speaking alongside other family members at Newport Central police station.
Police focus on substantial CCTV footage. Appeal directly to Nida to get in touch
"Please come back home, we all worry about you, we can't live without you" says Nida's sister
Nida's status as an asylum seeker in this country prevents her from going to university. She was angered by this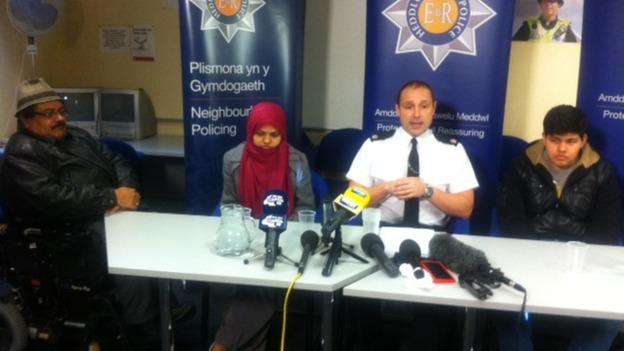 The family of missing Newport teenager Nida Ul-Naseer are holding a press conference
The 18-year-old was last seen taking the rubbish out at her home.
More: Family of missing teen plead for help to bring her home
The father of a missing 18-year-old from Newport says he just wants to see his daughter home.
Nida Ul-Naseer vanished from the city nine days ago.
Speaking to ITV News, the family say they're missing her and pleaded with anyone who has information to call the police.
Kevin Ashford reports.
Advertisement
The family of a missing teenager who vanished nine days ago have made a new appeal for information on her whereabouts.
Nida Ul-Naseer, 18, was last seen taking the rubbish out at her home in Newport.
"I can't even imagine that she is without us" says sister Naila Anwar.
"She would never ever go anywhere without us so it would be really scary for her"
"She's really quiet... and that's why we're more worried".
Nida suffers from a medical condition and there are fears she could become anaemic. A major search operation is continuing.
The family of missing 18-year-old Nida Ul-Naseer have spoken of their desperation for her to come home. The teenager was last seen at her house in the city on Saturday. More than 40 officers have been searching around Newport to try to find out what happened to her.
Naila Anwar, the sister of missing teen Nida Ul-Naseer, made an appeal to the 18 year old to come home. She said: "We all love you Nida, just come home."
Gwent Police say a number of lines of enquiry are being pursued, but it is believed Nida may have had a disagreement at home before she went missing.
Assistant Chief Constable Paul Symes said there is nothing to account for her disappearance.
We know that Nida went out that Saturday evening at about 8pm to take the bins out without her purse or telephone and didn't return. We believe that she had a verbal disagreement within the home which possibly could have upset her and led to her leaving. There is nothing to account for her disappearance. Whilst we are pursuing a number of lines of enquiry, there is no information at this stage to suggest that she was picked up in a vehicle at all.
We have been working closely with Nida's family, local agencies as well as the community, to ensure we have all the information we need about Nida, in particular about her friends and lifestyle, to give us as much opportunity as possible to take the investigation forward and locate her. To go missing is particularly out of character for Nida and that, as well as her medical condition, makes me very concerned for her welfare.
– Assistant Chief Constable Paul Symes, Gwent Police

Nida is of Asian-Pakistani appearance, with long dark hair, of slim build and five foot three inches tall. She was last known to be wearing blue jeans and a black top.

Anyone with information can contact Gwent Police on 101 quoting log number 448 28/12/13.
Load more updates
Back to top