Concerns over Welsh hospital death rates revealed
An email setting out the concerns of Sir Bruce Keogh, medical director of the NHSD in England, about high death rates in some Welsh hospitals has been made public. He points to long waits for diagnosis as a possible cause.
The medical director of the NHS in England has called for mortality rates and waiting times in Welsh hospitals to be investigated.
Sir Bruce Keogh wrote to Chris Jones, who runs the Welsh NHS, with his concerns.
His e-mail mentions six Welsh hospitals that he describes as having a 'persistently high mortality rate.'
The Welsh Government says the NHS in Wales is "open, transparent and has a higher level of scrutiny than any other part of the UK", adding that comparisons on A&E waiting times and mortality rates cannot be made between England and Wales as both sets of data are calculated differently.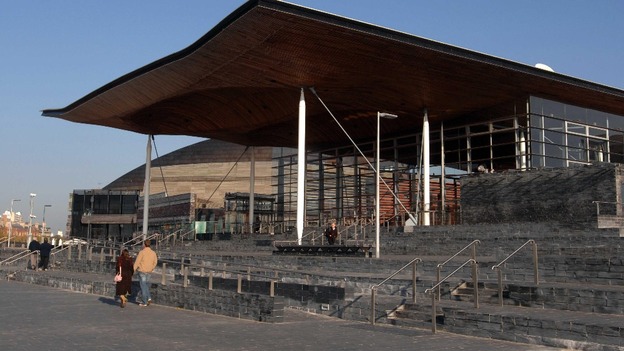 The Welsh Government has issued a strongly-worded statement following concerns over mortality rates in Wales' hospitals.
A Welsh Government spokesperson said: "The NHS in Wales is open, transparent and has a higher level of scrutiny than any other part of the UK.
"Mortality rates in Wales are published on a quarterly basis and latest figures demonstrate clear improvement. If issues are identified, we work quickly to put them right and we do not hesitate to investigate as needed.
"To suggest that the Welsh NHS is covering up high death rates is therefore utterly ridiculous and completely without foundation.
"This allegation appears to be based entirely on an email from the National Medical Director for NHS England, Sir Bruce Keogh, to the Deputy Chief Medical Officer for Wales, Dr Chris Jones.
"In his email, Sir Bruce admits that there is insufficient data to conclude that an investigation should be carried out into any Welsh hospital.
"Moreover, Sir Bruce acknowledges that even where data did exist, he cannot vouch for its accuracy. The points raised by Sir Bruce were discussed with him at a meeting with Dr Chris Jones on December10th.
"The UK Government Statistical Service has also made it clear that comparisons on A & E waiting times and mortality rates cannot be made between England and Wales. Both sets of data are calculated differently."
Advertisement
The Conservatives are calling for an urgent response from the Welsh Government to the concerns about Welsh hospital death rates raised by English NHS medical director Sir Bruce Keogh.
The concerns raised in this email confirm our serious worries over standards of care in the NHS.Professor Keogh's recommendation of 'investigation' into mortality rates should be immediately undertaken and no longer ignored. It is a matter of great regret that Carwyn Jones and Welsh Labour appear to have dismissed the advice provided by this leading expert.For the sake of future generations - Welsh Conservatives have long called for a Keogh-style inquiry into NHS standards of care.I sincerely hope that this will now take place.
– Leader of the Opposition Andrew RT Davies AM
Professor Keogh's comments are further proof of extremely serious problems within the Welsh NHS.If this leading expert has offered assistance and raised concerns over a potential cover-up – he should not be ignored.I am staggered at reports that his correspondence has gone unanswered and I urge Labour's First Minister to clarify these reports as soon as possible.
Mortality rates in Wales are of huge concern and I have long raised questions over recent misleading statistics. NHS Wales has suffered catastrophically from Labour's record-breaking budget cuts. Queuing ambulances, bed blocking, rocketing waiting lists and missed response times continue to throw the service into crisis.A Keogh-style inquiry would address serious concerns and see structures put in place to protect communities.
– Shadow Health Minister Darren Millar AM
The Welsh Government has responded to the release of Sir Bruce Keogh's concerns about death rates in Welsh Hospitals, saying the medical director of the NHS in England doesn't have the information to support his suspicions.
As Sir Bruce makes clear, he does not have adequate data to form a view of whether there should be an investigation into the hospitals named in the email. Moreover, even when he does have data, he cannot vouch for its veracity. The National Statistics Authority has also recently concluded that it is not possible to compare mortality rates between England and Wales as they are measured differently.
Despite the frequent attempts to criticise the Welsh NHS, well over 90 per cent of people in Wales who actually use the NHS are happy with the care they receive. If legitimate concerns are raised about particular aspects of care at specific hospitals, we have acted quickly and ordered independent reviews to identify and resolve any issues.
– Welsh Government Spokesperson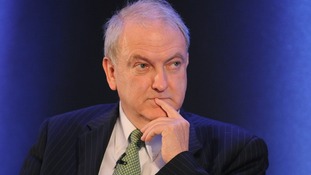 The concerns of the Medical Director of the NHS in England about the Welsh NHS have been released under the Freedom of Information Act.
Read the full story
Back to top