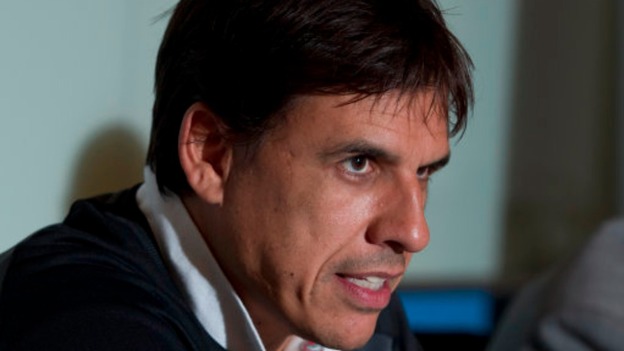 Wales manager Chris Coleman has called on fans to support the team in their Euro 2016 qualifying campaign.
Earlier today, Wales were drawn in Group B with Bosnia, Andorra, Cyprus, Israel and Belgium for the qualifying stages. The Euro 2016 finals will take place in France.
"They'll be tough games," he told Sky Sports News.
"Our biggest concerns will be ourselves and how many times we can field our strongest team and the more times we can do that the better chance we can have of getting the points against anybody.
"Bosnia are strong, we've played them already, and Belgium, two strong teams. And looking at Israel they got a couple of good results against Portugal last time in the campaign.
"There's no easy games, but we've got to say we've got a chance if we finish above Israel then we've got a great chance of maybe getting that third spot but that's not to say we're going into it thinking we've got to target third. We've got to win as many games as we can because you never know.
"We took an incredible following to Belgium, there was nothing on the game really, we couldn't qualify (for the 2014 World Cup) and our supporters were brilliant so they'll enjoy some of those trips no doubt."
And Coleman believes the new format for qualification this time could help his Wales side.
"With this new format there's 24 teams so more teams can qualify...and it gives us more of a chance of maybe qualifying and reaching a major tournament," he added.
"Obviously the format that's been before was very difficult for us, but with the extra teams, who knows? It's all up for grabs."