The US Air Force has apologised after one of its aircraft broke the sound barrier over Aberystwyth on Monday afternoon, apparently causing a sonic boom over the town.
Several F-15E Strike Eagle jets stationed at RAF Lakenheath in Suffolk were taking part in a training exercise at the time.
A spokeperson said the force offered "sincerest apologies for any disturbance or concern".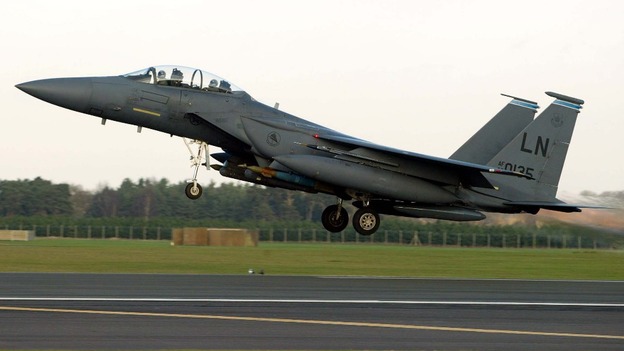 More: Tills closed at Aberystwyth supermarket after tremors
"At that time, several F-15E Strike Eagle aircraft were conducting a challenging air-to-air training mission.
"Typically, this would be carried out over water but the airspace to be used was lost to us and the jets were re-routed to the Wales Military Training Airspace" the spokesperson said.
"During the course of the training exercise, near the coast and in the vicinity of Aberystwyth, one of the aircraft, already travelling at high speed, inadvertently and briefly went supersonic at around 18,000 feet and in the process was likely to have caused the noise that was reported online."