Welsh Govt 'lacks long-term vision' for schools
A major review from the Organisation for Economic Co-Operation and Development says the Welsh Government 'lacks a long-term vision' for the school system. It warns that there have been too many recent reforms, and teachers need more support.
by Ian Lang & Tom Sheldrick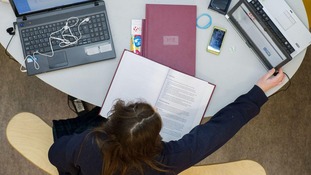 A major review has found the Welsh Government has introduced too many reforms too quickly and does not do enough to support teachers.
Read the full story
Wales' Shadow Minister for Education has criticised the Welsh Government as 'a barrier to the success of young people in schools' following a major review into the education system here.
This scathing report rips apart Labour's management of the Welsh education system over the past 15 years.

Under Labour, teacher morale is at an all-time low, policies are poorly implemented and there is no long-term vision to raise standards and help young people compete in the global race.

Wales is competing in an increasingly international jobs market and if Welsh students don't excel in key skills of communication, numeracy and science, they will lose out.
– Angela Burns AM, Welsh Conservative Shadow Minister for Education
Advertisement
The National Union of Teachers in Wales says a report into the education system in Wales "will need to be digested fully in time."
The Organisation for Economic Co-Operation and Development found the Welsh Government "lacks a long-term vision" for the school system.
This is a comprehensive report that will need to be digested fully in time. However there are some very clear recommendations that chime with what NUT Cymru have been saying for some time.

There is a recognised need to ensure greater access to continued professional development for teachers and to ensure a longer-term approach to education reforms in Wales.

The sector has to be given better support in delivering new initiatives and those new initiatives have to be less knee-jerk in their formation.
In fairness these are points I believe the Education Minister did identify in his Reform, Rigour and Respect speech last year. What we must see now is action to address these concerns.

The report also highlights concerns with existing policies such the literacy and numeracy tests and the impact they have in narrowing the curriculum, as well as the way school banding is operating.
Given the OECD's focus on school-to-school support, something we know is a key driver in educational attainment, it may be worth putting the legitimacy of these and other existing policies back under consideration.
– Owen Hathway, Wales Policy Officer, National Union of Teachers
This thorough and comprehensive report makes essential but not easy reading. As well as highlighting the weaknesses of our education system it makes some concrete recommendations for its improvement. Three themes come across very clearly.

Firstly, the Welsh Government lacks a long term vision for education. Allied to this have been far too many initiatives and not enough support for schools.

Secondly, we must have higher expectations of all our pupils than we have had in the past.

Thirdly, continual professional development of heads, teachers and support staff is key to raising standards.
The report provides further ammunition for those who claim that the banding system is now past its sell-by date.

It is candid that 'we can't expect to raise standards on the cheap' but have to fund schools properly and adequately to perform their essential task. It also gives a wake up call to the Department for Education and Skills to cooperate far more with the schools to develop the reform agenda.
– Dr. Philip Dixon, Director of ATL Cymru
Plaid Cymru Shadow Education Minister, Simon Thomas, has called for the Welsh Government to "end the blame game" for education in Wales, after another international report found failings in the education system.
A major review from the Organisation for Economic Co-Operation and Development says the Welsh Government "lacks a long-term vision" for the school system.
The Welsh Government called in the OECD to examine the education system. They cannot turn their backs on this indictment of drift and dither.

The primary vehicle for education improvement – the much vaunted regional consortia, which have been the government's watchword for nearly two years – are condemned as having not yet fulfilled their task of providing improvement services.

In this one sentence, this report sums up the inadequate, tardy and lackadaisical approach of the Labour-led Welsh Government.

This report is another piece of the jigsaw when it comes to the Welsh education system.
It chimes with what Plaid Cymru has been saying - that the Government needs to deliver and implement education policies rather than come up with review after review.

Rather than blaming consortia, local authorities and schools for failures in the education system, it needs to provide them with leadership.

The Welsh Government needs to come up with a vision of what kind of education system it is setting out to achieve. It needs to work with the sector on a strategy for its implementation.
It needs to put the infrastructure in place to enable schools, local authorities and consortia to implement it.

Currently, the Government is blaming the education sector for failures when it hasn't given a clear indication of what the sector is setting out to achieve. It has not provided the sector with the necessary leadership or support.

We are calling for investment in a comprehensive training programme for the education workforce on improving literacy, numeracy, behaviour and attendance and closing the poverty gap in educational attainment."
– Simon Thomas AM, Shadow Education Minister, Plaid Cymru
The OECD's review praises the schools system here and its basic infrastructure, but says teachers and headteachers should receive more support.
Schools - "Schools offer positive learning environments with good teacher-student relations and classrooms conducive to learning"
Teaching - Recommendations include: "Raise the status of the profession and commit to initial teacher training" and "ensure quality continuous professional development"
Low achievers - "A high proportion of low performers, with schools unable to respond to the learning needs of all their students" - it recommends: "Welsh schools need to move towards more personalised learning"
Reforms - Recent "far-reaching" reforms such as the National Literacy and Numeracy Framework and Reading and Numeracy Tests for students in Years 2 to 9 - "the pace of reform has been high, sometimes too high", evidence of "the profession feeling increasingly overwhelmed by the high pace of change"
Recommendations also include ensuring Estyn inspections and the controversial secondary school 'banding' system "have greater coherence."
"Consider making the school banding calculation method more transparent, reducing the frequency with which schools are banded and judging schools on mutually agreed criteria for quality."
Advertisement
Independent education consultant Terry Mackie argues that the key theme from today's report from the OECD, and what should now become a focus for the Welsh Government, is the need to improve how schools support low-achieving pupils.
"It is beyond dispute that Wales has not met the diverse learning needs of all students," he said.
Mr Mackie describes the problem as "fixable", and says there needs to be "differentiating" teaching for individual pupils, intervening where they need extra support.
The Welsh Government says the OECD's report shows that "the direction of travel we've set is the right one" in terms of improving education in Wales.
Education Minister Huw Lewis said he takes on board a number of recommendations - and that the call for a smaller number of long-term objectives is "sound."
I welcome the report's findings and am heartened that we're already doing much of what has been recommended as part of our reform of education standards in Wales. It's good to see that the direction of travel we've set is the right one.

I was particularly encouraged to see the sentence which says - 'Welsh schools are also positive learning environments with good teacher-student relations and classrooms conducive to learning.' That's good news.
I take on board the recommendations which call for improvements to teacher training and Continuing Professional Development. I agree with the need for stronger school to school collaboration; improved school leadership and raising the esteem in which out teachers are held. These are central to our school improvement agenda.

The call for a small number of clear, long-term objectives is sound. I whole heartedly agree that we should have high expectations all of our leaners, regardless of their background, if they are to gain the skills and qualifications they need to succeed in life.
We know the challenges we face in Wales, the report provides no surprises in that regard.

My overall goal for education in Wales is simple. I want to make sure that every child and young person has a world class education and can then go on and compete within the global market. Anything less than this is simply unacceptable.
– Huw Lewis, Education Minister
An international review has criticised the Welsh Government's handling of the schools system here, saying it "lacks a compelling and long-term vision to steer its reform efforts."
The Organisation for Economic Co-Operation and Development (OECD), which is behind the influential PISA rankings, says that the speed of reforms made in recent years "has been high, sometimes too high", leading to teachers "feeling increasingly overwhelmed".
It calls for a clear, longer-term strategy from the Welsh Government, with a reduced number of priorities.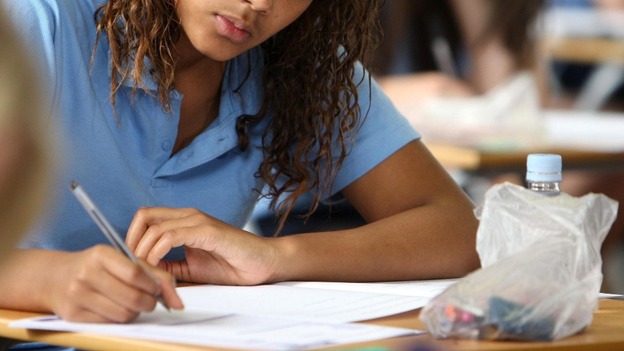 Questions are also raised over the new model of regional consortia for driving school progress - with today's report saying "the school improvement infrastructure is underdeveloped and lacks a clear implementation strategy."
The OECD says Wales should focus on the basics - improving teaching standards by raising the status of the profession, and supplying better training - and providing more personalised learning for a high number of low achievers.
It also recommends changes to the controversial secondary school 'banding' system.
The report was commissioned by the Welsh Government in 2012 to assess education standards, and make recommendations for improvement.
Pupils sat the last set of so-called PISA tests in December 2012, and the results were published in December 2013 - with Wales ranked 43rd out of 68 countries for maths, 41st for reading and 36th for science - all lower positions than three years previously.
Read More: PISA rankings show Wales lagging behind rest of UK
Back to top