Poll good news for Labour except in Assembly
A new all-Wales opinion poll suggests that the Labour party remains on course to gain an extra Welsh seat in the European Parliament but would be outnumbered by the opposition parties in the Senedd if voters were choosing AMs next month.
Welsh Labour have welcomed today's opinion poll that puts them on course for two seats in the European Parliament, with support well ahead of the second placed party, UKIP.
The poll also suggests that if voters were choosing a new Assembly, Labour would slip from 30 seats to 29 in the Senedd, leaving the party outnumbered by the combined opposition.
Today's poll shows clearly that the people of Wales value the hard work of Welsh Labour standing up against the Tories and Lib Dems in Westminster, and delivering for Wales in the Senedd. It's evident that the Tory war on Wales has backfired and failed to give them the boost of support they were hoping for. Only a vote for Labour in May's European election will send a message to David Cameron.
For Leanne Wood and Plaid Cymru this poll is not just bad - it's embarrassing. The so-called party of Wales have stagnated under her leadership. If this poll is accurate only around one in ten people will vote for her party this year and next.
– Welsh Labour
The Conservatives and Plaid Cymru have responded to the latest Welsh Opinion Poll, which suggests that Labour will win two of four Welsh seats in the European Parliament next month and that UKIP are in second place.
This poll is consistent with others which have shown the Welsh Conservatives are on course to keep their seat in the European Parliament. Between now and 22 May we will continue to remind people is that if you want to cut the cost of Europe, take back control of our borders, and have the chance to vote in an in-out referendum on Europe then you should vote Conservative. None of the other parties can deliver this.
– Welsh Conservatives
As the only party that puts Wales first, Plaid Cymru will be fighting for every vote in the coming European elections. There is a danger that Wales - our economy, our communities and our culture- could be left totally isolated and under threat if we allow the scaremongering, right wing politics of UKIP to shape our future. People have a choice in this election, and we would urge voters to vote for Plaid Cymru, the only party that will put the interests of Wales first.
– Plaid Cymru
Advertisement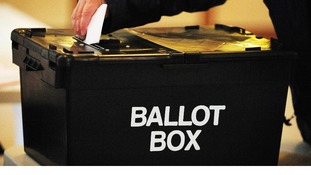 A new all-Wales opinion poll puts Labour on course for an extra Welsh seat in the European Parliament.
Read the full story
Back to top