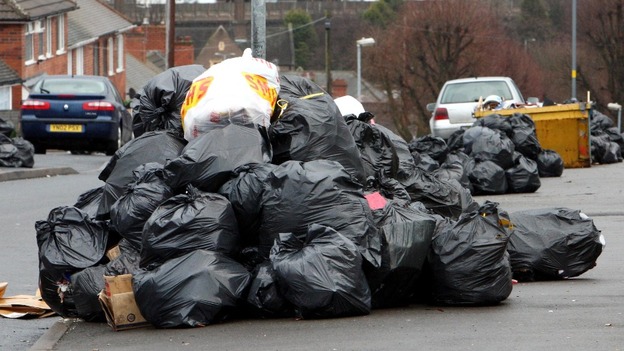 Councillor Louise Hughes, of LLanegrin in Gwynedd says the move to a three week black bag collection was a big and expensive mistake.
She said, "It's ridiculous. They did a questionnaire and had almost 2,000 responses and most people said 'no way'. I can't believe they're going to go ahead, it will be a complete, unmitigated disaster.
"What it will mean especially for coastal towns is seagulls will be ripping open bin-bags. What is the point of consultation and then saying 'we're going to do it anyway'?"
The new collection regime will come into force in October and will take 18 months to introduce. Gwynedd County Council says it will save £350,000.