Mid Staffs campaigner suggests similarities in Wales
The leading campaigner who pushed for an inquiry into failures at hospitals in Mid Staffordshire has told ITV News that problems highlighted about two Welsh hospitals have worrying similarities.
The former Chief Executive of Abertawe Bro Morgannwg University Health Board has offered his "profound regret and sincere apologies" following this week's damning report into poor care at Neath Port Talbot and Princess of Wales hospitals.
I was saddened to read the 'Trusted to Care' report produced by Professor June Andrews and Mark Butler.

It highlights unacceptable standards of care provided, in particular, to elderly patients. Particularly distressing were the examples of care being given without sensitivity or compassion.

I must offer my own profound regret and sincere apologies. I am sure action will now be taken to ensure rapid, necessary improvement.
– David Sissling

More: Mid Staffs campaigner Julie Bailey suggests similarities with poor care at two Welsh hospitals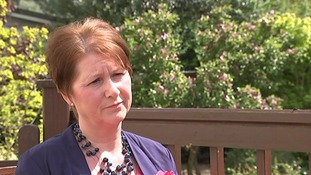 A review into two hospitals in south Wales found poor care of older people but denied a "Mid Staffordshire" situation had occurred there.
Read the full story
Advertisement
The Welsh Government insists new hospital spot checks are a 'direct result' of a report into failings in care for elderly people at two hospitals. Plaid Cymru has called the scheme a 'rehash' of an inspection plan which was announced in 2011.
A Welsh Government spokesperson says:
The spot-checks announced by the Health Minister yesterday are a direct result of the Trusted to Care report about Princess of Wales and Neath Port Talbot hospitals. They will be unannounced, cover every district general hospital in Wales and be carried out by a ministerial team of experts set up for this purpose.

They will focus on four very specific areas of care for older patients highlighted by this report – the delivery of medication, hydration, night-time sedation and continence care – and will be overseen by senior experts in these fields who are independent of the Welsh NHS.
In the six months after these ministerial spot-checks, Healthcare Inspectorate Wales will carry out, and report rapidly, on a new a programme of its well-regarded unannounced dignity and essential care inspections.

These spot-checks and the enhanced follow-up inspection regime by HIW will ensure the standards we rightly expect and demand of our health service are being delivered.
– Welsh Government spokesperson
Plaid Cymru has accused the Welsh Government of 'rehashing' a scheme from three years ago as part of its response to a critical report into care for elderly patients at two Welsh hospitals.
Health Minister Mark Drakeford announced that spot checks would be carried out on every District General Hospital in Wales by independent external inspectors.
But Plaid's Health Spokesperson Elin Jones says the previous Health Minister had also announced a system of spot checks in response to a report by the Older Person's Commissioner. The checks began in 2011 but Plaid says petered out a year later.
David Cameron has said that the Andrews Report into care failings at two Welsh hospitals is concerning and needs to be studied. During his weekly question session in the House of Commons, the Prime Minister said 'the NHS in Wales is not in a good state.'
It's the latest in a series of regular attacks on Labour's running of the health service in Wales made by the Conservative leader. He told MPs that Labour should be 'getting a grip... and sorting out the NHS.'
Speaking at Prime Minister's Questions, David Cameron commented on yesterday's report into care at the Princess of Wales and Neath Port Talbot hospitals.
Prime Minister says yesterday's report on ABMU is 'very concerning' & needs to be studied because the NHS in Wales is not in a good state'
More: Welsh Government apologises for 'unacceptable' hospital care
Advertisement
The boss of an under fire health board says he cannot rule out further staff suspensions. It follows the publication of a damning report yesterday which said problems at two hospitals, in Neath Port Talbot Hospital and The Princess of Wales Hospital, needed to be addressed as a "matter of urgency."
Paul Roberts, the Chief Executive of the Abertawe Bro Morgannwg University Health Board, says the report's recommendations will be implemented in full.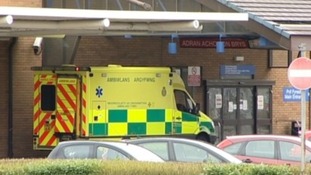 The Health Minister says there will be new spot checks in hospitals, but no full inquiry - and that the situation is not another Mid Staffs.
Read the full story
The publication of today's report highlights serious concerns specifically about the Princess of Wales Hospital in Bridgend and Neath Port Talbot Hospital - but it does also raise broader issues about the NHS in Wales as a whole and makes recommendations for the Welsh Government.
The Older People's Commissioner for Wales told ITV News: "we need to know the answer to a fundamental question - could this be happening elsewhere?"
The Welsh Conservatives reiterated their calls for a full inquiry into the NHS in Wales - similar to that carried out into the Mid Staffordshire NHS Foundation Trust in England.
The co-author of today's report into 'unacceptable' standards of care at two South Wales hospitals has told ITV News that it will be a "catastrophe" if all of the report's recommendations are not put in place by this time next year.
There are 14 recommendations to the Abertawe Bro Morgannwg University Health Board, and four to the Welsh Government - both organisations have accepted all of them.
Click here to read the 'Trusted to care' report - including those recommendations
There will be an independent review in 12 months' time to see how this action plan has been carried out - and Mark Butler said "this is such a clear plan of action that there is no excuse for this not making the significant improvement that is required in these hospitals."
Speaking to our presenter Jonathan Hill, he insisted the situation here is not the same as at Mid Staffordshire NHS Foundation Trust, where hundreds of patients are believed to have died because of poor standards of care over many years.
He said: "Mid Staffs was a catastrophic organisational failure. This is set of local problems that need to be supported out."
Load more updates
Back to top