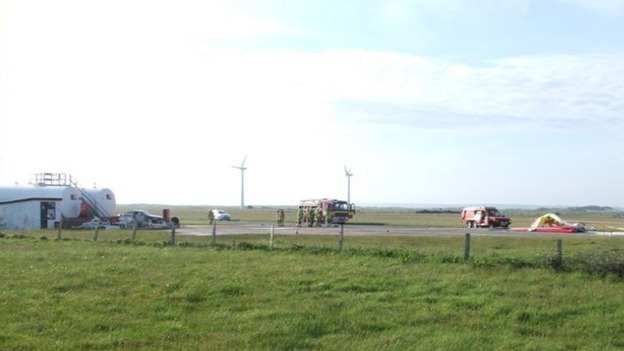 A 61 year old pilot has died following a crash at Caernarfon Airport.
The accident occurred at around 6 o'clock this evening when a microlight aircraft crashed on the main taxiway, passing a derelict building and aviation fuel tanks on the southern borders of the field surrounding the runway.
Multiple emergency services were called to the scene and the man was airlifted to hospital, where he later died from his injuries.