Hammer attack woman 'let down' by police, says watchdog
A woman, who was attacked by her partner with a claw hammer, was consistently 'let down' by South Wales Police, according to an Independent Police Complaints Commission report.
Independent Police Complaints Commissioner for Wales Jan Williams told ITV News there was a 'consistent thread' of low level performance in the force. She said Charmaine's first report was not taken seriously effort.
It's not the first time South Wales Police has been criticised for the way it handle incidents of domestic abuse. But the largest police force in Wales says it's changing. Our Correspondent Carole Green reports.
Advertisement
Welsh Women's Aid says that while it recognises that some steps have already been taken by South Wales Police to strengthen domestic abuse responses, more lessons need to be learned moving forwards.
The organisation, which helped Charmaine Lewis following the attack, says it was 'extremely concerned' by the IPCC's findings.
We are extremely disappointed by the failings of South Wales Police in this case of domestic abuse, which lead to the lives of a woman and her children being put at risk.

As with all cases of domestic abuse, it is vitally important that police provide a strong and well informed response in what is invariably a complex and dangerous situation.

We hope that lessons will be learned from this terrible case and welcome working together with South Wales Police going forwards in order to further strengthen services for victims and improve the safety of women and children in the future.
– Tina Reece, Welsh Women's Aid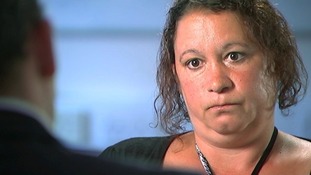 Charmaine Lewis, whose partner attacked her with a claw hammer, says she begged South Wales Police for help.
Read the full story
South Wales Police says it is has provided the IPCC with a 'comprehensive response' to its investigation, setting out the actions that the force intends to take. It says it hopes that through the IPCC it has been able to start to 'rebuild some level of trust and confidence with the victim.'
It is clear that we did not provide the victim in this case and her children with the care and protection that she needed at a critical time and we are sincerely sorry for that.

Over recent years we have worked incredibly hard to improve our response to incidents of domestic abuse and whilst this has come too late to support the victim in this case, we have good evidence that it is providing a much improved response to victims of domestic abuse now, helping to keep them safe.
– Deputy Chief Constable Matt Jukes, South Wales Police

The force says that as a result of the IPCC investigations, an officer is facing misconduct proceedings and performance failings with three police staff and a further officer are being addressed.
An Independent Police Complaints Commission investigation has found that a woman, who was hospitalised after being attacked by her partner with a claw hammer, was let down by a 'consistent thread of low level performance' by South Wales Police officers and members of staff.
The investigation found that the force failed to access, and to process, relevant information appropriately, and did not make the woman aware of the risks that the man - who was a registered sex offender with a record of violence - presented to her and her young children.
We found that, following the initial assault, the police did not give this case any urgency or priority. No one took overall supervision and this failure to 'join the dots' effectively put this woman and her children at serious risk.

South Wales Police has the systems and intelligence in place to flag up the danger that this offender presented, but, at various stages, officers failed to access that information and to assess the risk properly.

The force has accepted our findings and recognises that it placed the woman, and her young children, at unacceptable risk.
– IPCC Commissioner Jan Williams
Advertisement
Back to top