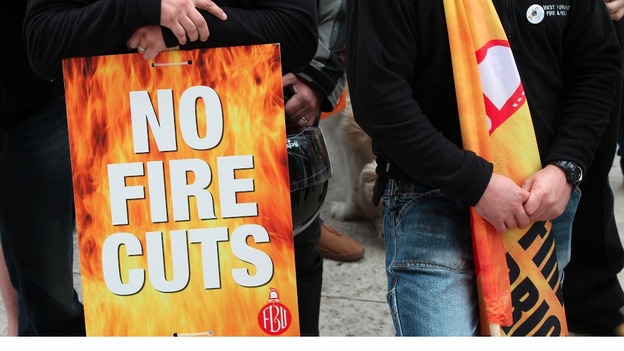 Firefighters in Wales are today joining their colleagues in England by going on strike in a continuing row with the UK Government over pensions.
It's the latest in a series of walk-outs. They'll strike for 5 hours starting at 10am.
Fire chiefs have urged people to be extra vigilant, and avoid throwing cigarettes onto grass land, which will be dry because of the current hot weather.