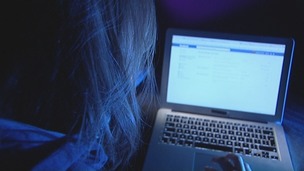 A survey has revealed 70 per cent of youngsters have been bullied online - sometimes with devastating consequences.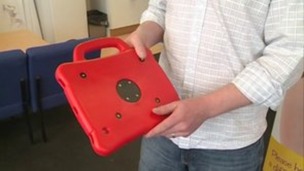 It's hoped the durable covers will give children who were once unable to use the technology the freedom to use it in the classroom.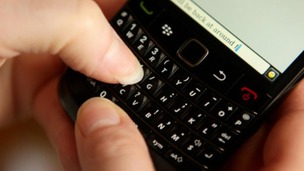 A report published today has found that more than half of people would rather text their friends than meet them in person or ring them.
Live updates
Space telescope switched off
ESA has switched #Planck off. Mission complete!
Today's final command to shut off ESA's #Planck mission sent at 14:10:27 CEST by Project Scientist Jan Tauber #endofoperations
The Planck space telescope, built with expertise from Cardiff University, has been deactivated by the European Space Agency after reaching the end of its mission.
Read: Universe 48 million years older than previously thought
Space telescope switched off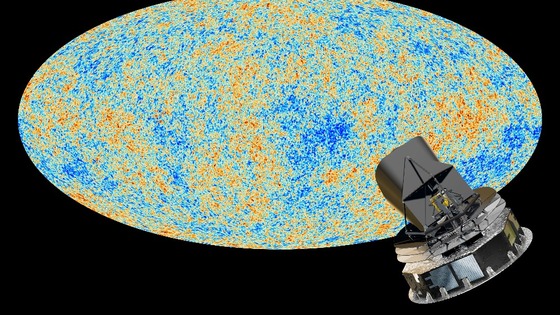 A telescope built with expertise from Cardiff University will be switched off today.
Planck has been scanning the sky to map the relic radiation from the Big Bang, the Cosmic Microwave Background or CMB.
Researchers in Cardiff built one of the telescope's instruments.
During its mission, the telescope has helped scientists to gain a better understanding of the universe and its origins, revealing the universe is older than previously thought at 13.8 billion years.
Mission controllers have fired Planck's thrusters to empty its fuel tanks. Now its on its way to a "parking" orbit around the sun.
Today its transmitters will be switched off and Planck will fall silent.
Advertisement
The firm behind plans for a massive tidal power station for Swansea Bay have revealed details of their proposals today.
The scheme would trap the tide in a vast lagoon and release it through turbines to generate electricity.
If it's given the go-ahead, the project would cost £750m and provide more than enough power for a city the size of Swansea.
The Chief Executive of Tidal Lagoon Swansea Bay has told ITV News that Wales could become a world leader in tidal energy.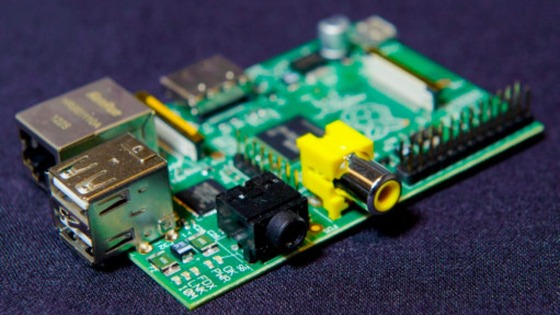 Sony's factory in Pencoed has made its one millonth Raspberry Pi computer. Production of the tiny computers started to be moved back to the UK in September 2012 and now all Raspberry Pis are made in Britain.
The Raspberry Pi Foundation says a total of 1.75million of the computers used for education have been sold so far. The one millionth British-made Pi will take pride of place in a gold-plated case presented to the company by Sony.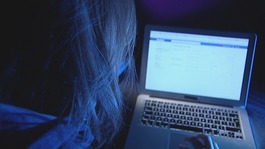 A survey has revealed 70 per cent of youngsters have been bullied online - sometimes with devastating consequences.
Read the full story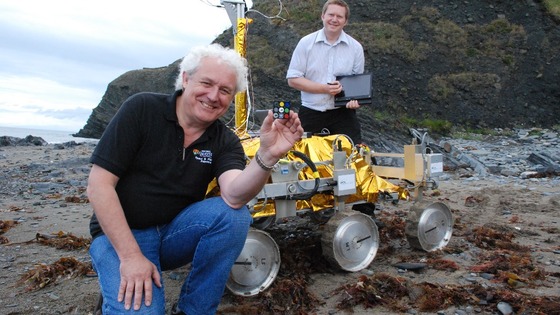 A space scientist from Aberystwyth University will be travelling to Chile's Atacama desert later this week as preparations for the 2018 ExoMars mission to Mars continue.
Dr Stephen Pugh from the Institute of Mathematics, Physics and Computer Science (IMPACS) will be working on the ExoMars Panoramic Camera Instrument (PanCam) during a seven day field trial.
PanCam will be the science 'eyes' for the mission and will feature a correction system to ensure that images sent back to earth truly represent the colours on Mars.
The Aberystwyth PanCam work is led by Professor Dave Barnes who'll be based at mission control at the Rutherford Appleton Laboratories during the trial along with other PanCam team members.
The ExoMars mission is led by the European Space Agency (ESA) and Russian Space Agency (Roscosmos).
It will investigate the red planet's environment.
Advertisement
1,000mph model car on show
Some of our schoolchildren got a chance today to see a new supersonic car - designed to go 1,000 mph miles and break the land speed record.
A model of the Bloodhound was on show outside the Senedd in Cardiff Bay. It's hoped it'll inspire a new generation of engineers.
Tom Sheldrick reports.
1,000mph model car on show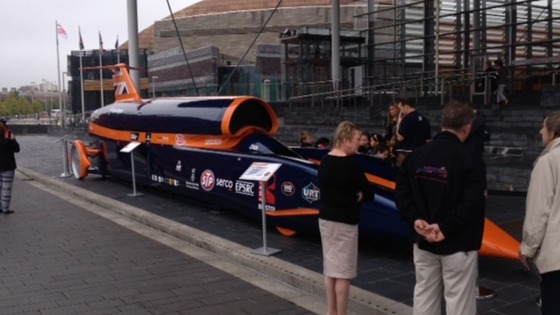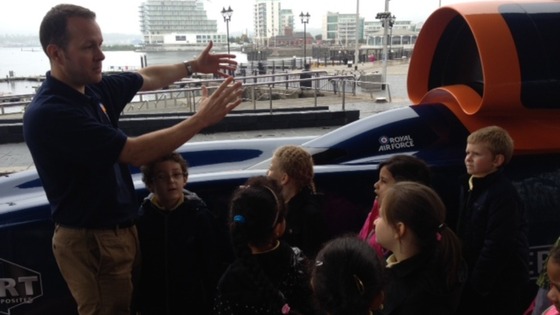 1,000mph model car on show
We need to encourage more young people to pursue careers in science, technology, engineering and maths (STEM), to ensure we have the right skills to keep the country's economy growing and to tackle the big challenges facing humankind like rising population and climate change.
Currently the number of people pursuing STEM careers is just not enough to meet future demands, which is why inspiring young people through the Bloodhound SSC project is so important.

We hope that by showcasing the Bloodhound SSC car people realise the hugely exciting prospects there are in pursuing a career in engineering and STEM more generally.
– Gareth Cemlyn Jones, Institution of Mechanical Engineers
1,000mph model car on show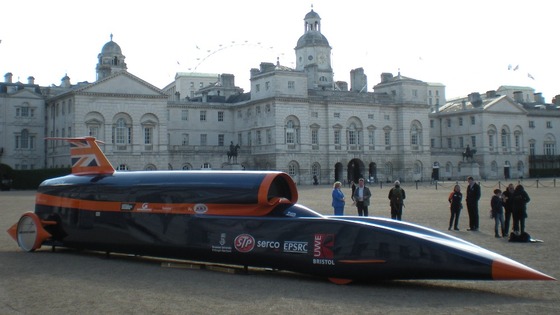 The Institution of Mechanical Engineers will bring a full-size model of the 1,000 mph Bloodhound car to Cardiff today.
The model will be on display at the Senedd to help raise awareness among schoolchildren, Welsh Assembly Members and the public about the project and its aims to inspire a generation about science and engineering.
The Institution of Mechanical Engineers is hoping the car will break the world land speed record by reaching over 1,000 miles per hour in the South African desert in 2015.
Load more updates