The liquid nitrogen freezes the ice cream mixture very quickly. Staff in the Cardiff shop wear protective clothing at all times.
Read the full story ›
A north Wales airfield has been highlighted as a possible location for a UK 'spaceport'.
Llanbedr airfield, in Gwynedd, is being considered along with 7 other sites by the UK Government. If chosen, it would become Britain's first spaceport and could become a base for commercial flights from 2018.
UK Business Secretary, Vince Cable, said: "Space is big business for the UK. It already contributes £11.3 billion to the economy each year, supporting nearly 35,000 jobs.
"That's why it's important for us to prepare the UK for new launcher technology and take steps towards meeting our ambition of establishing the first British spaceport by 2018."
Other sites that are under consideration include Glasgow and Newquay.
Advertisement
The Bloodhound car will attempt to travel at one thousand miles per hour in 2016 thanks, in part, to experts at Swansea University.
Read the full story ›
In less than a decade the European Extremely Large Telescope will be a reality that scientists from St Asaph are helping to perfect.
Read the full story ›
A car aiming to travel at 1000mph is nearing completion helped by the expertise of engineers at Swansea University.
They blended Formula 1, aerospace and rocket technology to model Bloodhound SSC's design.
The Swansea University team also designed the Thrust supersonic car which hit 763mph in 1997. The record hasn't been beaten.
Bloodhound SSC has a Rolls Royce Typhoon fighter jet engine and a rocket below. A Formula 1 car engine pumps the fuel.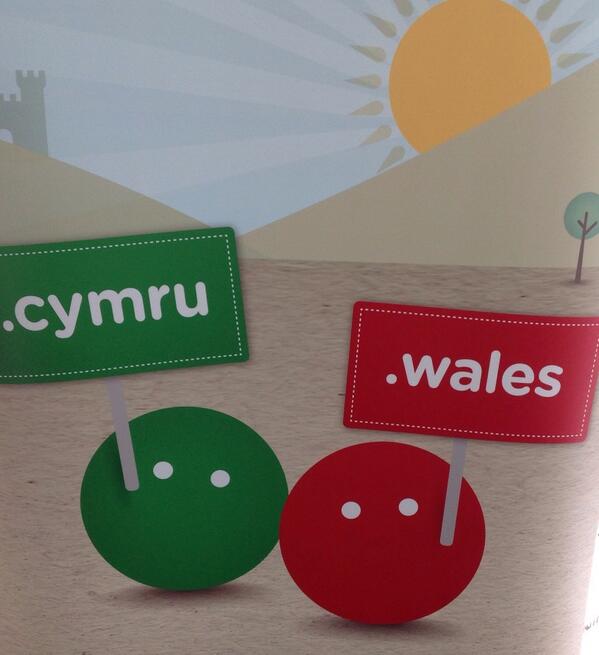 First Minister Carwyn Jones says the Welsh Government will start using the .wales and .cymru domain names from next year.
Advertisement
They say they particularly want women to apply, but when asked how many they expected to take on, they admitted it would probably be less than 20:
I'd love it to be much more than that - but we need women to apply - and what happens is women don't even apply, they don't actually understand that these jobs are jobs they could be doing. When we get women they are brilliant, so it's obvious they are able to do the work but maybe that perception isn't there as it should be."
– Ann Beynon, BT's Director for Wales
BT is creating up to 190 new engineering jobs in Wales as part of a major UK-wide recruitment drive.
The company says the engineers will help improve customer service and continue the high-speed fibre broadband roll-out.
It is particularly keen to recruit in communities including Wrexham, Bangor, Cardigan, Abergavenny, Carmarthen, Machynlleth, Llandrindod Wells, Presteigne, Newtown, Usk, Caernarfon, Llanberis, Llanwnda, Pwllheli, Rhyl, Bethesda, Fishguard and Haverfordwest.
Over the past two years we have worked with Welsh businesses and organisations to create an opportunity to brand Wales online and to strengthen the visibility and use of the Welsh language on the internet.

The execution of the .cymru and .wales contracts has made this dream a reality. 2014 is the year that we take Wales into the digital future.
– Ieuan Evans, Chair of the Nominet Welsh Advisory Group
Businesses will be able to apply for a .wales or .cymru domain address from the start of September.
Only organisations with a registered Welsh trademark will be able to apply at first, with others who can prove 'interests and use of a brand name in Wales' following afterwards.
ICANN (The Internet Corporation for Assigned Names and Numbers) says the system will allow people "to demonstrate their Welsh identity, language and culture online."
The addresses will be open to the wider public from March 1 2015.
Load more updates