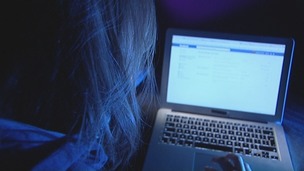 A survey has revealed 70 per cent of youngsters have been bullied online - sometimes with devastating consequences.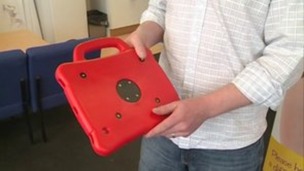 It's hoped the durable covers will give children who were once unable to use the technology the freedom to use it in the classroom.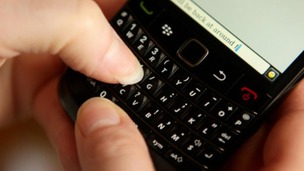 A report published today has found that more than half of people would rather text their friends than meet them in person or ring them.
Live updates
Taxi drivers install CCTV cameras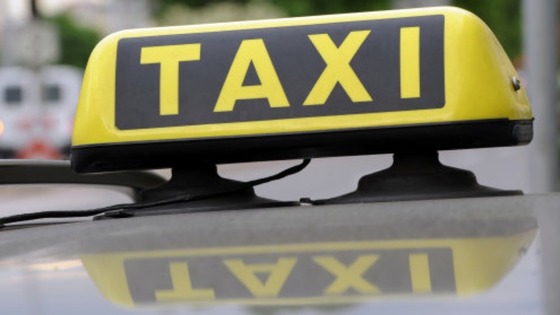 Taxi drivers in Conwy are installing CCTV cameras in their vehicles as part of a scheme to reduce crime.
The project, which will be piloted until the end of next year, has been encouraged by Conwy County Borough Council.
The purpose of the scheme is to provide a safer environment for drivers and passengers.
But there are some concerns that schemes such as this one, already trialed and ended in other parts of the country, may breach privacy laws.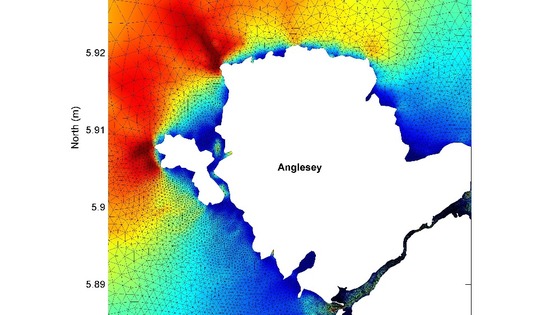 Scientists at Bangor University are working to maximise the efficiency of tidal and wave energy generating equipment.
They say computer modelling at the SEACAMS programme accurately predicts tidal currents, wave heights and other important measurements through the water column.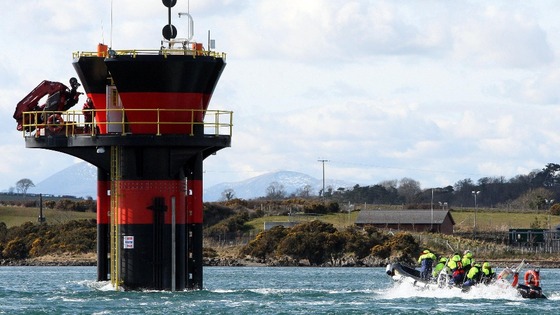 That helps identify the best sites for energy schemes.
They say one project is a 10MW tidal energy converter planned for The Skerries off the North West coast of Anglesey.
Advertisement
National
An IT worker claims to have accidentally thrown away £4 million in Bitcoins. James Howells told the Guardian he had amassed the fortune in 2009 when the coins were practically worthless, but the online currency has since rocketed in value.
However his virtual wallet containing 7,500 of the online payment 'coins' is now languishing under around four foot of rubbish at the local landfill after he mistakenly threw away the computer hard drive containing it, during a summer clear out.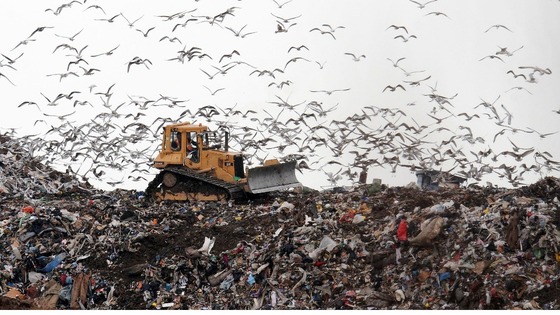 Read more: Man's forgotten £16 investment 'earns him a fortune'
He told the paper he had been to the tip to find out about retrieving the hardware, which is the only key to getting at his fortune, but was told that as months had passed it was now under several feet of rubbish somewhere in an area the size of a football pitch.
Mr Howells remains unabashed by his mistake and said: "I'm at the point where it's either laugh about it or cry about it. Why aren't I out there with a shovel now? I think I'm just resigned to never being able to find it."
Although he adds that others might still be able to trace the hard drive: "If they were to go out and find it for themselves … it's my mistake throwing the hard drive out, at the end of the day."
Officials at the dump have warned people they will not be given access to search for the buried treasure.
Brain scanner for shoppers
If you've already started your Christmas shopping - take note of this bit of retail research: You only have 40 minutes to make rational decisions!
Scientists at Bangor University have been using brain scanners to find out more about how we shop, and there are some surprising results - as Ian Lang has been finding out.
Brain scanner for shoppers
You've been sharing your views about the brain scanner which will be used to examine shopper's behaviour.
If you want to get in touch, email us on wales@itv.com, tweet @itvwales or find us on Facebook
This is a step too far. There's real medical issues that need funding, why not donate the funds to a medical issue rather than shopping?
– Georgina Jacobs on Facebook
I agree, there are far needier medical issues that could benefit from that money.
– Lisa Stephens on Facebook
Big Brother gone mad!!
– Cherri Brown on Facebook
Brain scanner for shoppers
Dr Jonathan Deacon is a marketing expert at the University of South Wales. He says that using a brain scanner to examine shopper's behaviour could help businesses to make more informed decisions about where they put their products, and could remove the problem of too much choice in the supermarket.
Advertisement
Brain scanner for shoppers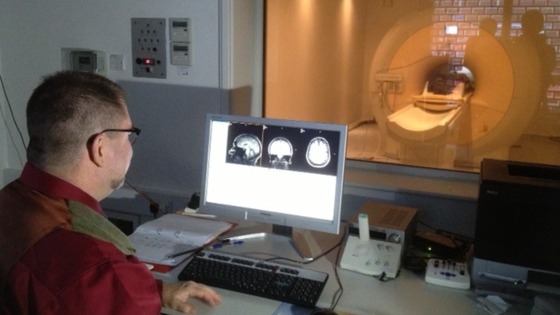 Supermarket shoppers are to be brain-scanned to test their reactions to promotions and special offers in a major project led by Bangor University.
As part of the test, shoppers will see a full range of supermarket products on a screen in front of them and they are asked to make normal shopping choices from a shopping list while faced with a wide range or promotions and special offers.
The aim is to identify which part of the brain is involved in making choices by measuring blood flow and brain activity.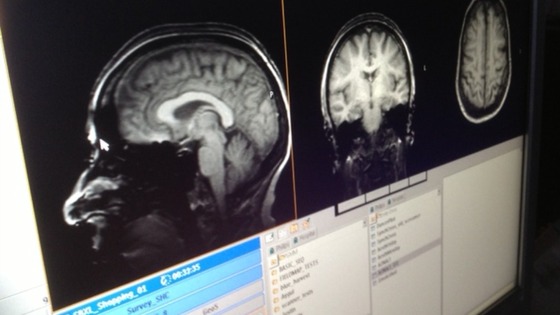 Brain scanner for shoppers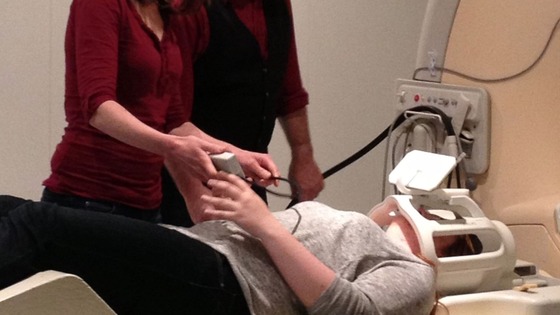 A hi-tech scanner is being used to test shopper's reactions to promotional material in supermarkets.
The brain-scan project is being led by Bangor University and consumer behavioural experts. The scanner looks at the brain reactions during a simulated grocery shopping experience.
Early research suggests consumers start to make decisions with the emotional part of their brain after 23 minutes in the supermarket.
After 40 minutes, the average time of a weekly visit to the supermarket, the brain shuts down, ceasing to form rational thoughts.
Leading supermarkets are using the research to study shopper's attention spans and that products aren't on offer can be ignored altogether.
Cardiff Airport is one of 11 airports in the UK which will get new special security scanners to detect improvised explosive devices.
The scanners, already installed at 10 airports, including Heathrow, have been installed in response to the threat to aviation posed by non-metallic improvised explosive devices, such as that used in the attack on Northwest Flight 253 from Amsterdam to Detroit on Christmas Day 2009.
Transport Secretary Patrick McLoughlin says, "These devices were designed to make detection by existing screening methods extremely difficult. More broadly, the UK threat level remains at substantial: an attack is a strong possibility."
Brain scanner for shoppers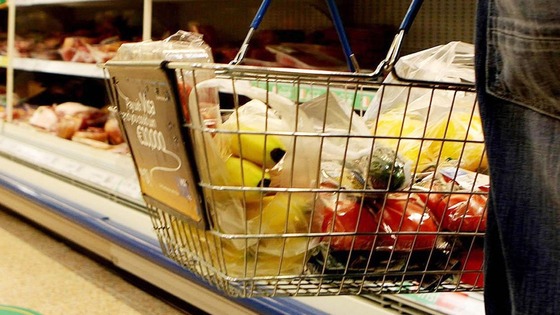 Supermarket shoppers are to be brain-scanned as part of a major project to test consumers' reactions to promotions and special offers.
The research is being carried out by psychologists at Bangor University and one of Europe's leading shopping behaviour specialists.
Shoppers will be asked to simulate an £80 grocery shop whilst going through a medical scanner.
Supermarket products will be displayed in front of them, and they'll be asked to make normal shopping choices from a list, while faced with a range of promotions and special offers.
The aim is to identify which part of the brain is involved in making choices, and how capable they are of ignoring brands which surround those on offer.
Early research suggests we use the emotional part of our brain whilst shopping - focusing on value for money.
Senior lecturer in psychology at the University, Dr Paul Mullins said,
"Using advanced brain imaging techniques we hope to get a better understanding of how shoppers respond to special offers.
This also gives us the chance to bring our research on decision making into a real world context."
Load more updates