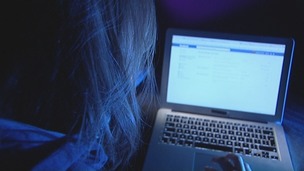 A survey has revealed 70 per cent of youngsters have been bullied online - sometimes with devastating consequences.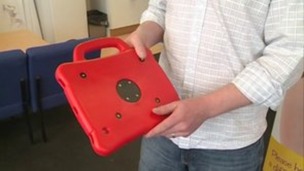 It's hoped the durable covers will give children who were once unable to use the technology the freedom to use it in the classroom.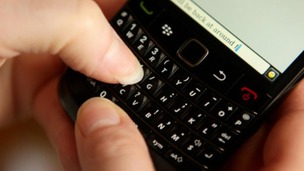 A report published today has found that more than half of people would rather text their friends than meet them in person or ring them.
Live updates
A postgraduate student from Ceredigion has come up with a novel way of helping pay off some of his student debt.
He's designed and produced a world first - a tiny digital camera with a fisheye lens.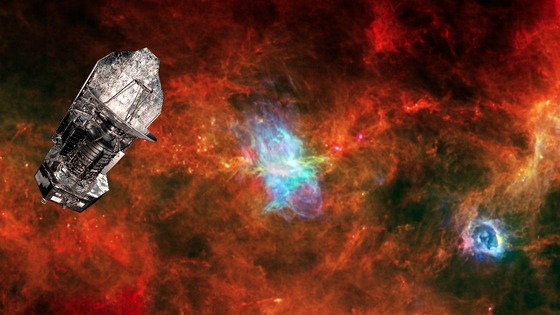 Credit: ESA/PACS & SPIRE Consortia, T. Hill, F. Motte, Laboratoire AIM Paris-Saclay, CEA/IRFU – CNRS/INSU – Uni. Paris Diderot, HOBYS Key Programme Consortium
The Herschel space telescope, which carries the SPIRE instrument built with expertise from Cardiff, has been switched off.
It was launched in 2009 and SPIRE, along with two other instruments and a massive mirror, made it the most powerful infrared observatory ever built.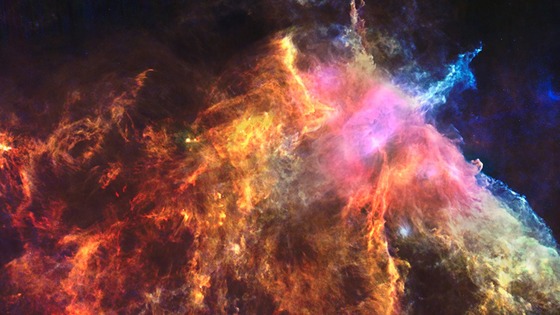 Credits: ESA/Herschel/PACS, SPIRE/N. Schneider, Ph. André, V. Könyves (CEA Saclay, France) for the "Gould Belt survey" Key Programme
Cardiff University astronomers led the international team that designed, built and operated SPIRE. There are still years of data to be examined.
It is helping astronomers understand how the Universe came to be what it is today.
The 7m long telescope is being "parked" in a safe orbit.
Advertisement
Digital skills 'are key'
School children from Swansea have been given a front line role in helping to attract jobs and business to Wales.
They've been recruited to speak to business leaders from across the world about the skills available to companies who come here.
It's all part of a major conference, organised by the Welsh Government called Digital 2013.
Joanna Simpson reports.
We've all heard of silver surfers - older people getting to grips with new technology. But Don Thomas, who's in his nineties, has hit the gold standard. He surfs the web, and he still rides his bike to class. Rob Shelley reports.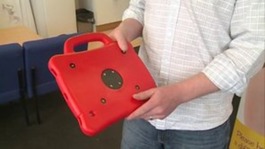 It's hoped the durable covers will give children who were once unable to use the technology the freedom to use it in the classroom.
Read the full story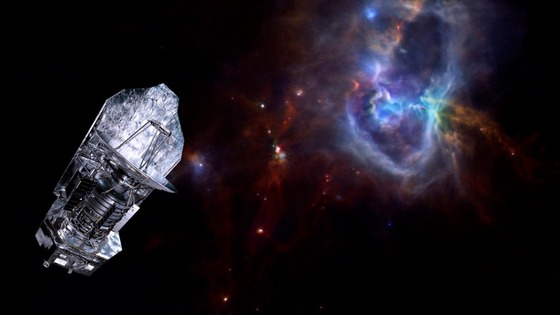 Scientists say a Cardiff instrument on Europe's Herschel Space Observatory has finished its operations and the spacecraft has exhausted its supply of liquid helium coolant.
Cardiff University astronomers led the international team that designed, built and operated the SPIRE instrument.
The University says using SPIRE data, astronomers have already made ground-breaking discoveries.
The European Space Agency says on Sunday it starts a long series of technology tests that will last into June.
And there's still far more to come from its huge archive of data.
Advertisement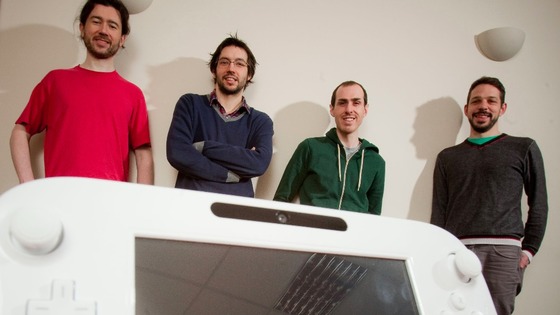 Cardiff based Dakko Dakko has been awarded official games developer status for Nintendo.
The company specialises in creating videogame for game consoles and this latest project follows fast on the heels of two games the company released for Sony PlayStation.
The team say they were keen to create a challenging game exclusively for Nintendo when it launched its new platform – Wii U.
The Welsh Government gave the company £50,000 in grants from its Digital Development Fund to help ensure the project is developed and brings new talent to Wales.
The government says it wants to boost the console game sector in the region.
Dakko Dakko say the support ensures all the development work will take place in their studio in Cardiff Business Technology Centre.
35 at fracking protest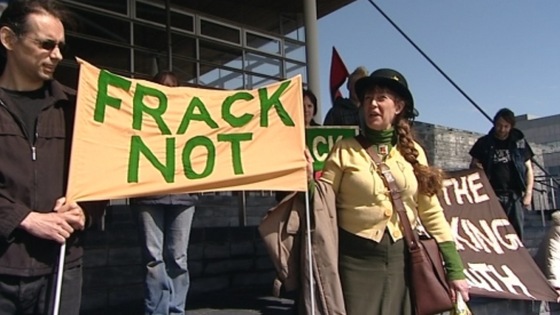 Around 35 campaigners have demonstrated outside the Senedd in Cardiff Bay this afternoon, to oppose fracking in Wales.
The event was organised by Frack-Free Wales, after the Chancellor George Osborne signalled his support for the controversial method of extracting shale gas in last month's Budget.
35 at fracking protest
Frack-Free Wales' plans for today's demonstration began after the Chancellor signalled the UK Government's support for fracking in last month's Budget.
I also want Britain to tap into new sources of low cost energy like shale gas.

So I am introducing a generous new tax regime, including a shale gas field allowance, to promote early investment.

And by the summer, new planning guidance will be available alongside specific proposals to allow local communities to benefit.

Shale gas is part of the future. And we will make it happen.
– George Osborne, Chancellor, in his Budget speech

Watch: Fightback after Chancellor signals support for fracking
35 at fracking protest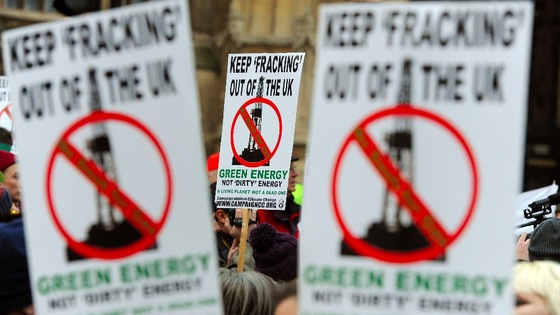 Around 200 campaigners are expected to protest outside the Senedd later against so-called 'fracking' in Wales.
Hydraulic fracturing involves pumping high pressure fluids into shale rock to recover gas and oil.
Campaigners 'Frack-Free Wales' say they have "grave environmental concerns" that the methods "are unsafe to our future generations."
They are planning to hand in a letter, addressed to the First Minister Carwyn Jones.
It is thought there is a substantial amount of gas under parts of South Wales.
The most controversial fracking issue here has centred around an application to test drill for shale gas at Llandow in the Vale of Glamorgan.
Load more updates