Live updates
Protest held over care at ABMU hospitals
Angry patients and their relatives have staged a demonstration tonight as health bosses hold the first in a series of meetings to reassure the public about care at hospitals in the Abertawe Bro Morgannwg University Health Board area.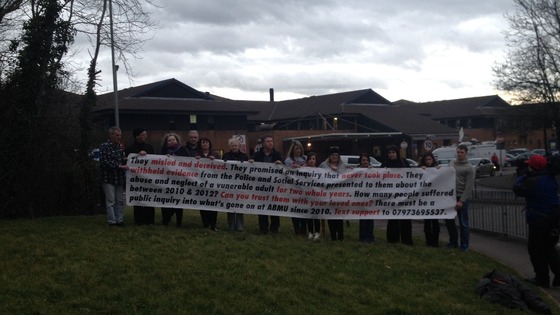 It comes as an independent review team calls for anybody who's made complaints about care at the Neath Port Talbot or Princess of Wales hospitals in Bridgend to contact them.
Advertisement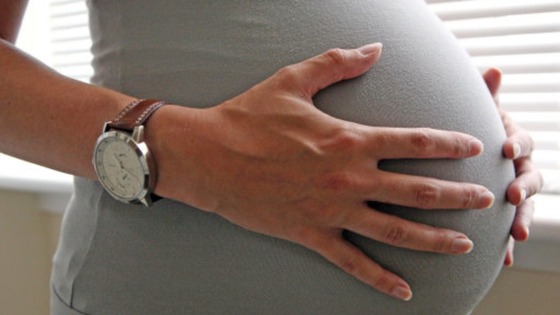 Expectant mothers due to give birth in Singleton Hospital over the next few days are being asked to ring ahead, as they may need to go to another hospital.
Abertawe Bro Morgannwg University Health Board says Singleton's neonatal department is full, which means there are no cots available to care for newborn babies needing support. Alternative arrangements are being made to avoid 'unnecessary risk.'
Only pregnant women in the advanced stages of labour are currently being cared for at the hospital. Women book for induction or caesarean sections are being transferred to alternative hospitals with available neonatal cots.
Women, who are due to have their babies at Singleton Hospital, who think they are in the early stages of labour are asked to call 01792 205666 and ask for the labour ward.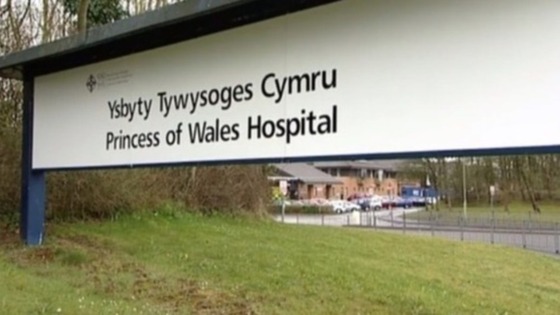 Abertawe Bro Morgannwg University Health Board is holding clinics for patients and relatives to discuss issues about care.
It follows claims of serious neglect at Princess of Wales Hospital in Bridgend.
The 'concern clinics' will let patients, relatives and carers share their concerns with senior clinicians and health board executives.
Clinics will be held at the Princess of Wales Hospital between 5pm and 7pm on 24th and 27th February and 4th and 5th of March.
Paul Roberts, the health board's chief executive, said: "We want to meet patients, relatives and carers who have serious concerns about care and who feel they have not yet had the answers they need. We will listen and learn from them and we hope some will also agree to work with us to make changes."
Director appointed to run Princess of Wales Hospital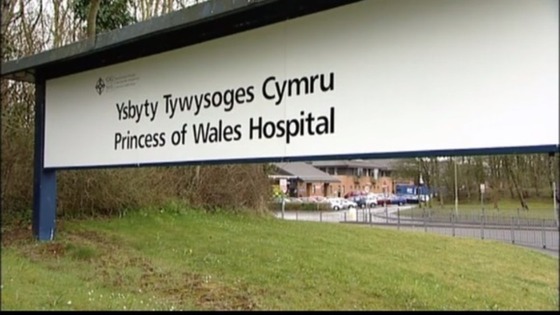 A public meeting is to be held later amid calls for an enquiry into a series of failings at the Princess of Wales Hospital in Bridgend.
Peter Walsh from Action Against Medical Accidents is holding the meeting, after attention has been brought to a number of incidents at the hospital.
On Monday ITV News reported on claims of serious neglect at the hospital
Paul Roberts, the Chief Executive of the Abertawe Bro Morgannwg University Health Board, will be attending.
Stay away from A&E appeal
People are being urged not to use the accident and emergency department at Morriston Hospital in Swansea if at all possible as the staff try to cope with a high number of patients. Operations there have already had to be cancelled.
Abi Davies had been waiting six months for her surgery before it was postponed. She says she now plans to get treated in England. Kevin Ashford reports.
Advertisement
Stay away from A&E appeal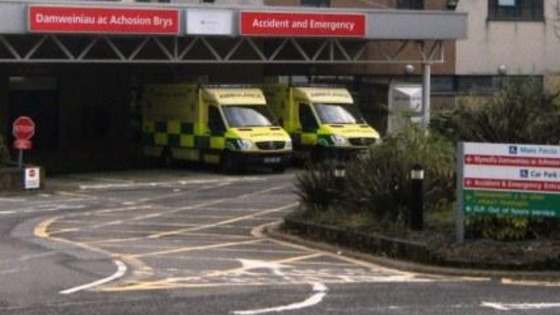 Morriston hospital say patients are taking longer to recover from illnesses and are staying longer in hospital beds which has resulted on operations being cancelled and a stretched A&E service.
Patients are being asked to avoid going to the hospital if they can use other services such as their GP, a pharmacy or the minor injuries unit at Neath Port Talbot and Singleton hospitals.
Those arriving with less serious conditions are likely to face a longer wait says Abertawe Bro Morgannwg health board, "We apologise to patients whose surgery has been postponed, and we will reschedule as soon as possible.
"We fully understand that it is upsetting and frustrating for patients and their families if an operation does not go ahead as planned, and we only postpone planned treatment if it is completely unavoidable," said a spokesperson.
Many of the emergency admissions involve a large number of frail, older, people; many with more than one health condition needing treatment. The health board says they need a great deal of care which can take time to administer.
Plastic surgeons at Abertawe Bro Morgannwg University Health Board are leading the way with a revolutionary new skin cancer treatment.
Using lasers, the procedure targets cancerous skin lesions or tumours and removes them without surgery or leaving a scar.
Our report does contain images of the treatment.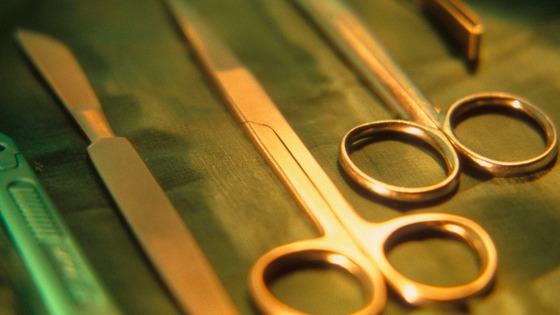 Plastic surgeons at Abertawe Bro Morgannwg Health Board have developed a new laser treatment for skin cancer. The treatment targets cancerous skin lesions of tumours visible on the skin and removes them usually without leaving a scar.
Health board in damning report
Abertawe Bro Morgannwg Health Board has been criticised for its care of a man with a bowel complaint who then died after surgery.
A report from the Public Services Ombudsman found that he was not properly informed about the risks of the surgery and the operation was a complex procedure at the limits of the surgeon's skill.
Allan King's partner Dorothy Dorothy Wilson told ITV News' Rob Osborne that she feels that Allan "wouldn't have entered into surgery if he had known what he was going into."
Load more updates
Back to top