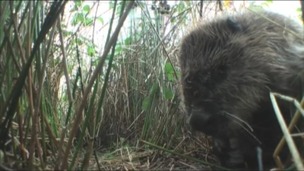 Kevin Ashford finds out more about the species that hasn't been seen in the wild here for centuries.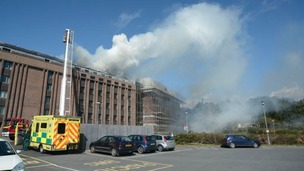 An investigation is underway after the blaze broke out on Friday afternoon. The library will reopen to the public tomorrow.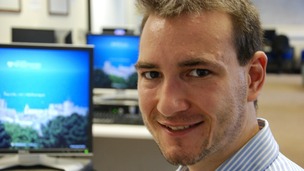 A computer scientist from Aberystwyth is in the final five of the 'Graduate of the Year' competition.
Live updates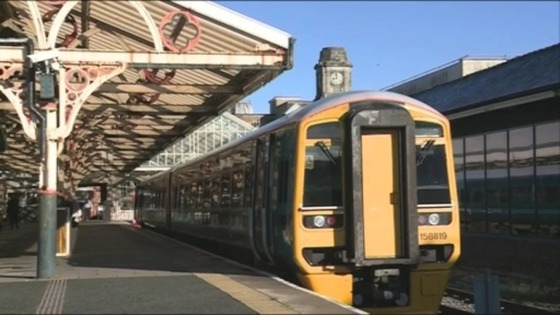 Five Welsh railway stations are to benefit from a £24 million investment. Aberystwyth is one of the stations that will get a revamp. Improvements will include step-free access and a new forecourt.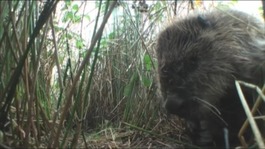 Kevin Ashford finds out more about the species that hasn't been seen in the wild here for centuries.
Read the full story
Advertisement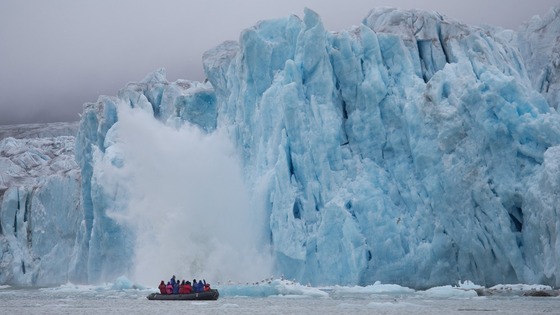 Scientists at Aberystwyth University have calculated there may be around a septillion, that's a trillion trillion, microbes living in the uppermost 2m of Earth's glaciers.
They say there may be as many microbes at glacier surfaces as there are in the top 200m of the world's oceans.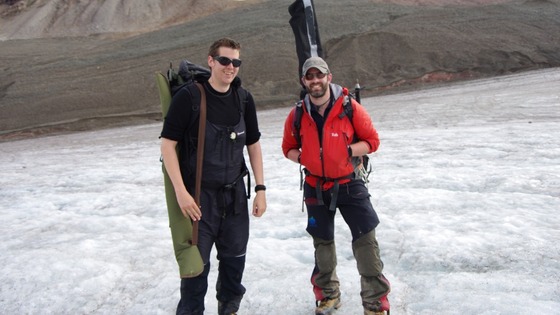 Drs Tristram Irvine-Fynn (Department of Geography and Earth Sciences) and Arwyn Edwards (Institute of Biological, Environmental and Rural Sciences) have presented revised estimates of the number of microbes in Earth's glaciers and ice sheet.
Their findings are in a paper published online this week in the journal Cytometry Part A.
Dr Tristram Irvine-Fynn:
"Most of life on Earth is microscopic, and we know there are more microbes on planet Earth than stars in the observable Universe."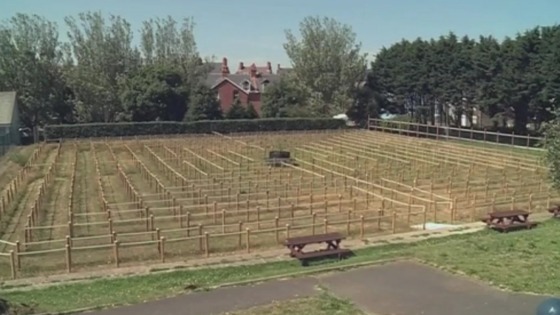 A rope maze in Aberystwyth will now be locked at night after naked revellers were caught using it as a party venue.
It's after a local resident wrote to the council to complain about people he believed to be drunk students who were seen running around the maze in a naked or semi-naked state.
The resident described how the group's antics lasted about half an hour, and the noise was enough to wake his children and prompt him to call the police.
Town councillors have now agreed to lock the maze at night:
"As a University town we do experience an element of young people enjoying themselves in high spirits.
The council has taken on board the fact that for security reasons we need to put a lock on the gate. That has either happened or will do so soon."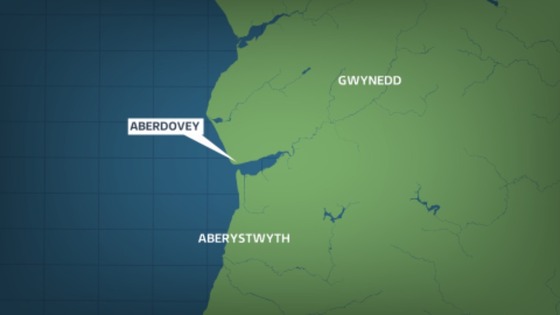 Four people have been airlifted to hospital after their boat capsized off the Gwynedd coast.
It overturned close to the shore near Aberdovey and Tywyn.
Those on board managed to get ashore, but they were flown to Bronglais Hospital as a precaution by an RAF rescue helicopter.
Milford Haven coastguard said the group were assessed on shore, and had suffered no injuries.
Aberystwyth Arts Centre has appointed a new director. Almost 2,000 people signed a petition calling for the former director, Alan Hewson, to be reinstated after claims that he had been suspended. Mr Hewson has since retired.
The new director is Gareth Lloyd Roberts who previously worked as a producer at the Millennium Centre in Cardiff.
Advertisement
Woman dies in Aberystwyth fire
An investigation is underway tonight after a pensioner died in a fire at her home in a sheltered housing complex.
A neighbour tried to save the elderly woman.
More than two dozen other frail and elderly residents had to be evacuated to the local police station and then to a leisure centre.
Woman dies in Aberystwyth fire
John Jones has described how he and other residents were evacuated from Glyn Padarn sheltered housing complex in a fire last night.
He says there were people shouting and "smoke all over."
A female resident died in the fire.
Woman dies in Aberystwyth fire
The housing association which runs the Glyn Padarn sheltered accommodation near Aberystwyth has confirmed it was a tenant who died in a fire there last night.
Tai Ceredigion says it will ensure a team of staff are on site today "to support our affected tenants after such a difficult and tragic evening."
We deeply regret that last night, following a fire at one of our sheltered flats at Glyn Padarn, Aberystwyth, a tenant has died.

The Police and Fire Services are currently investigating the incident and our staff are liaising closely with them.

Our thoughts are with the family and friends of the deceased tenant, and we will ensure that there is a team of staff at Glyn Padarn today to support our affected tenants after such a difficult and tragic evening.
Our thanks go to the members of the emergency services, County Council staff, and volunteers of St. John's ambulance for all their effort and support in re-locating the other tenants to an emergency rest centre along with Tai Ceredigion's emergency response team.
– Steve Jones, Tai Ceredigion Chief Executive
Woman dies in Aberystwyth fire
Cllr Paul James, the local councillor for Llanbadarn Fawr on Ceredigion County Council, says the death of a woman at Glyn Padarn sheltered accommodation is "a great tragedy" for residents at the sheltered complex, and for the village.
Load more updates
Back to top