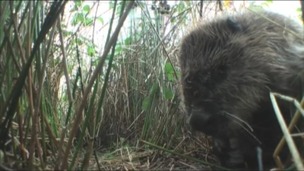 Kevin Ashford finds out more about the species that hasn't been seen in the wild here for centuries.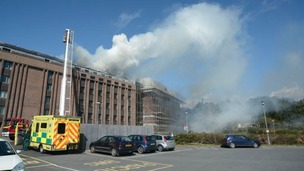 An investigation is underway after the blaze broke out on Friday afternoon. The library will reopen to the public tomorrow.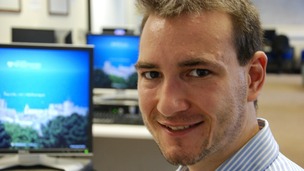 A computer scientist from Aberystwyth is in the final five of the 'Graduate of the Year' competition.
Live updates
Woman dies in Aberystwyth fire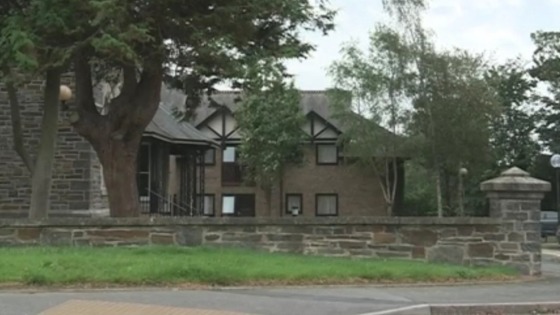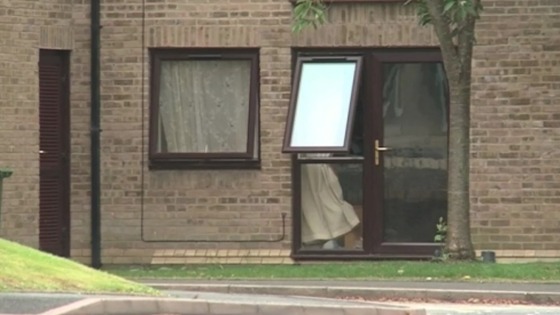 Woman dies in Aberystwyth fire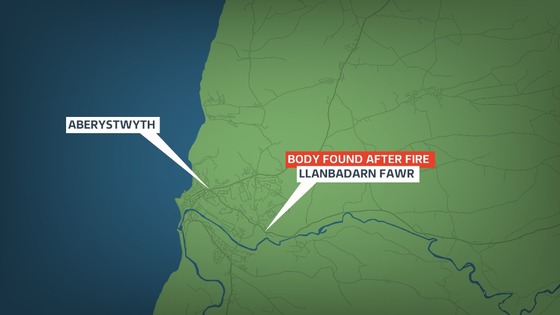 Investigations are continuing this morning after a woman's body was found after a fire near Aberystwyth. The fire broke out in sheltered housing last night.
Advertisement
Woman dies in Aberystwyth fire
A woman's body's been found after a fire at a sheltered housing complex near Aberystwyth.
It broke out in a flat at Glyn Padarn, Llanbadarn Fawr, at around half past eight.
The complex was evacuated and 27 people, some disabled, were taken to Aberystwyth Leisure centre.
All but two are now back home and an investigation's underway.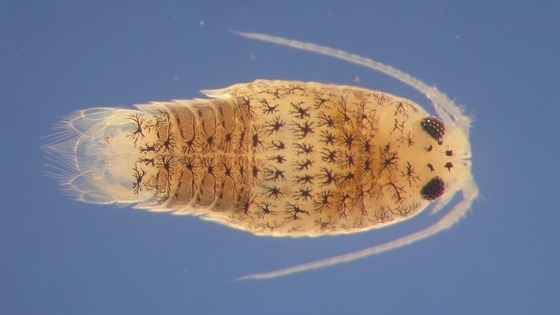 Researchers at Aberystwyth and Bangor, along with colleagues at Cambridge and Leicester, have found the speckled sea louse has two body clocks.
Writing in the journal Current Biology, they've confirmed the existence for the first time of a body clock which follows the 12.4 hour cycle of the tide.
That's as well as the one which most land-based animals have, including humans, which reacts to light and dark; the circadian clock.
They say the discovery of the circadian clock was a major breakthrough in biology so finding the tidal clock presents a new perspective on how organisms define biological time.
It could have implications for the welfare and productivity of commercially important marine animals.
First Maesteg game since fire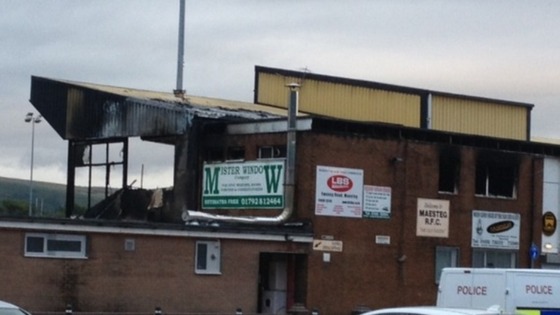 Maesteg RFC will play their first game at home today since a fire destroyed part of the clubhouse and part of a stand last month.
The senior side will face Aberystwyth.
Although the clubhouse is still out of action, they have worked hard to make sure the ground is fine to use.
There have been renewed calls to run more trains on the main line from Mid Wales through to England.
A public consultation on the service from Aberystwyth is due to end this week.
At the moment there is only a two-hourly service, but campaigners want the trains to run every hour - a move they say would help boost the region's economy.
Advertisement
Teams searching for a missing man in a lake near Aberystwyth have recovered a body. Dyfed Powys Police say the body has not yet been identified, but it is believed to be that of the 26-year-old man who sparked at a search at Llyn Syfydrin lake yesterday afternoon.
The missing man's next of kin have been informed and are being supported by specialist officers.
A search is underway for a man who has gone missing after getting into difficulties in a lake near Aberystwyth.
The 27-year-old was with his family on a day out at Llyn Syfydrin.
The police and other emergency services, including coastguards, are searching the area. Police say the man might have got out of the water and wandered off.
He is described as being around 6ft tall and of thin build, with a beard and moustache.
A group of teenage surfers who got into difficulty in waters off Llanrhystud had to be rescued on Saturday afternoon - during an RNLI fundraising event.
The annual Flag Day collection and Aberystwyth Ship 2 Shore festival was in full swing when the four youngsters found themselves being carried out to sea due to strong wind and currents.
RNLI volunteers at the fundraising event had to flag down taxis to take them to the lifeboat station, where they were able to answer the call for help.
The crew of the Atlantic 85 Class lifeboat Spirit of Friendship then quickly rescued the surfers, who were cold and exhausted but otherwise unharmed.
A spokesperson for Aberystwyth RNLI said: "RNLI crews never know when the call for help will come, but this was one of the more unusual 'pager moments' witnessing our crew all arrive by taxi at the same time. We'd like to track down the drivers to thank them for their kindness.
"Today's rescue was a timely reminder of the important work that is undertaken by the volunteer RNLI Lifeboat Crews, which is reliant on the continued support of the public for our fundraising activities."
Residents in a West Wales town are angry about the latest attraction there, describing it as an 'eyesore' and a 'waste of money'.
The rope labyrinth, which cost Aberystwyth Town Council £5,000 to install, has sparked a number of protests.
County Councillor Aled Davies, who came up with the idea, has defended it, saying it will be a fun place for adults and children alike.
He said action was needed as the land had become a source of complaints about anti-social behaviour.
Load more updates
Back to top