Aberystwyth promenade's iconic Bath Rock shelter has officially re-opened after months of restoration work.
The seafront was badly damaged by storms in January.
But thanks to the help of four specially skilled carpenters the 90-year-old building is once again open to the public - with the restoration using as much of the original timber as possible.
The National Library of Wales in Aberystwyth will be closed today as staff walk out over pay and concerns about the library's future. Unions claim the staff at the library haven't received a permanent pay rise for five years.
We've had a pay freeze for five years now and this year's offer is again unconsolidated, which would have a very detrimental effect on pensions.

This is a national institution, which cares for the heritage of Wales, but it is losing skilled and experienced staff, and failing to attract new staff due to uncompetitive wages.
– Rob Phillips, Chair, Prospect Wales Union
The National Library of Wales says it has already offered all of its staff a back-dated pay award and will meet the Welsh Government's Living Wage target by April 2015.
Advertisement
The Aberystwyth Arts Centre has reopened today after the "unexplained" death of one of the porters yesterday.
Dyfed Powys Police are still investigating the incident.
Next of kin have been advised. The death is currently being treated as unexplained.
– Dyfed Powys Police statement
A man who died at Aberystwyth Arts Centre yesterday has been named by Aberystwyth University as University porter, Liam Wood.
Liam Wood, who was in his 20s, has been described by the University as a "well regarded member of the team".
Liam joined the Arts Centre in August 2013 and was a hugely valued and well-liked member of the team.

Our thoughts and sympathies are with his family and those who worked closely with him, at this very difficult time.
– Rebecca Davies, Pro-Vice Chancellor,Aberystwyth University
Dyfed Powys Police are continuing to investigate.
A police investigation has been launched after a man was found dead at Aberystwyth Arts Centre.
"Police are investigating the circumstances surrounding the sudden death of a male at Aberystwyth University, Aberystwyth.

"The male, believed to be in his twenties, was found at approximately 7pm on Monday 4th August.

"Next of kin have been advised. The death is currently being treated as unexplained."
– Dyfed Powys Police spokesperson
On its website, the Arts Centre said it has closed due to "unforeseen and sad circumstances".
The website also states that "all screening and shows will be cancelled and the shop, cafes and galleries will not be open".
Advertisement
An Aberystwyth woman who was defying the compulsory purchase of her home to make way for a new shopping development has lost her fight following a planning inquiry.
Enid Jones's house in Glyndwr Road in the town is one of twelve earmarked for demolition to make way for the Mill Street scheme that will include a new Tesco store and car park. She's stood alone in her opposition.
A tweet from Aberystwyth Town poking fun at former European champions Manchester United for missing out on this year's competition has gone viral.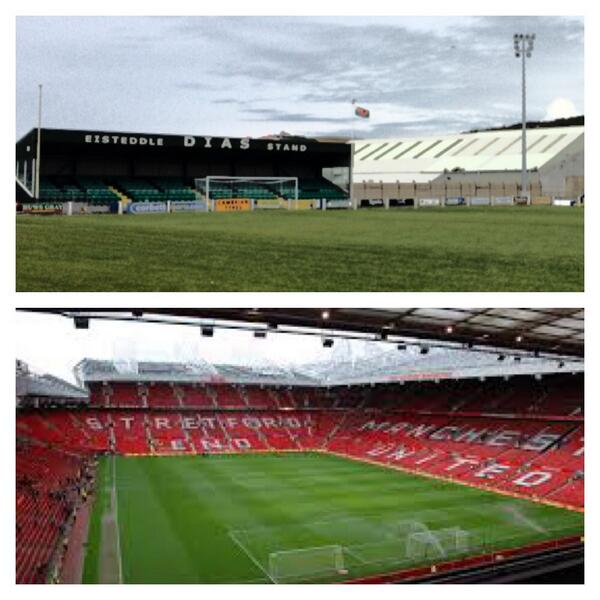 It's been retweeted almost 6,000 times in three days and favourited by almost 2,000 other users.
Aberystwyth will travel to Ireland on 3rd July to face Derry City in the first qualifying round of the Europa League. They qualified for the tournament by finishing runners-up in the Welsh Cup, while Manchester United missed out after finishing seventh in the Premier League.
A man has been sentenced to two years in prison after illegally importing 4.4 million cigarettes which were destined for West Wales.
Ramji Kanth, an IT company director in Slough, was arrested after freight documents revealed he was involved in importing the cigarettes.
Officers from HM Revenue and Customs seized the cigarettes from a storage unit in Aberystwyth in 2012. They had been shipped from Singapore.
According to HM Revenue and Customs the revenue loss is estimated at almost £1m.
Colin Booker, a Criminal Investigator from HMRC, said: "This importation would have flooded west Wales with an unregulated supply of cigarettes."
"They would have proved popular with people looking for a cheap smoke, including underage children – smugglers have no reservations about profiting from the young and vulnerable."
A court in Reading heard how Kanth, 45, had used the legitimate IT business as a cover. The business regularly traded overseas, which gave him the opportunity to arrange the importation of the cigarettes.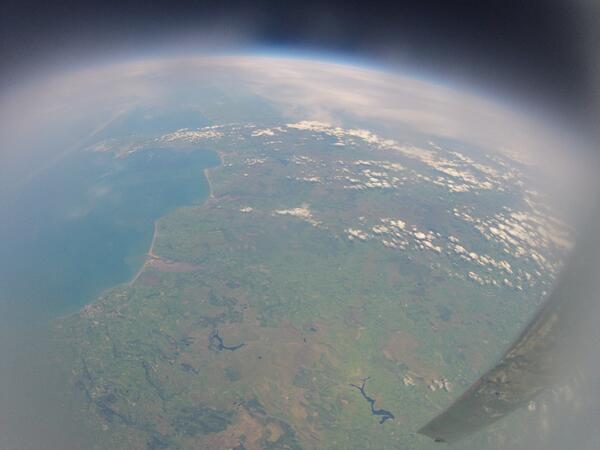 These photographs were taken by a camera launched more than 15 miles up by primary school pupils at Ysgol Gymraeg Aberystwyth.
With the help of experts from Aberystwyth University, they build a capsule and launched it from the playground with a helium balloon on Thursday morning.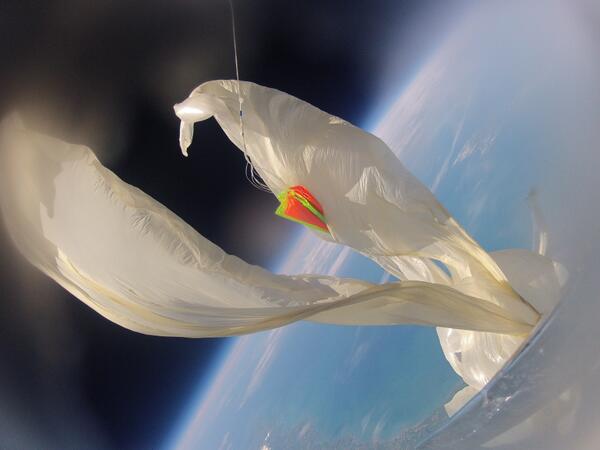 The camera photographed Cardigan Bay, the Llyn Peninsula and the south west of England, before the balloon burst.
After a journey lasting 2 hours and 51 minutes, it landed in a field near Llandrindod Wells.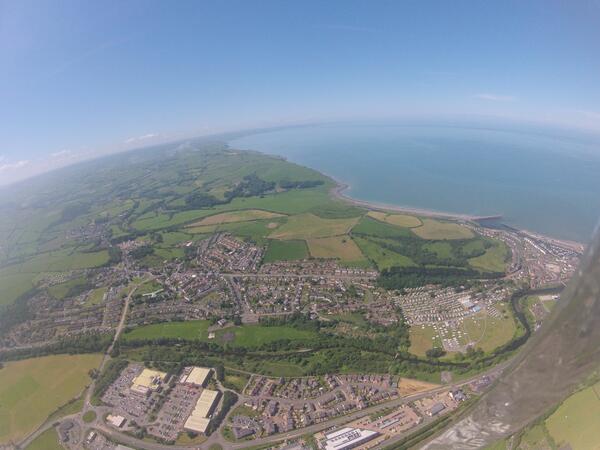 Load more updates