A tweet from Aberystwyth Town poking fun at former European champions Manchester United for missing out on this year's competition has gone viral.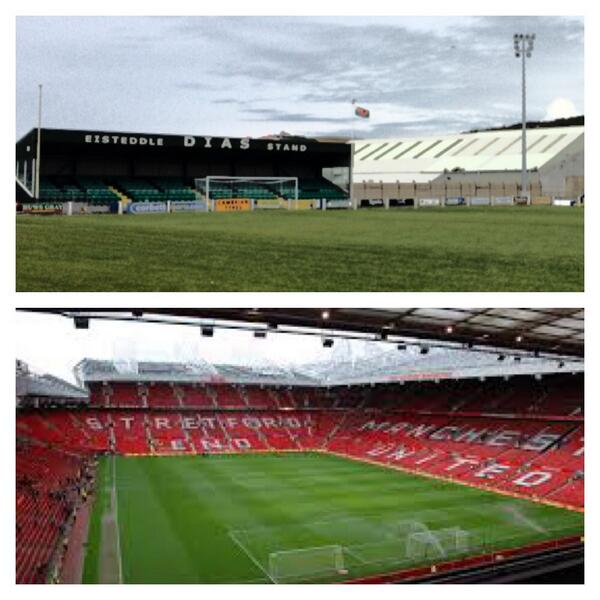 It's been retweeted almost 6,000 times in three days and favourited by almost 2,000 other users.
Aberystwyth will travel to Ireland on 3rd July to face Derry City in the first qualifying round of the Europa League. They qualified for the tournament by finishing runners-up in the Welsh Cup, while Manchester United missed out after finishing seventh in the Premier League.
A man has been sentenced to two years in prison after illegally importing 4.4 million cigarettes which were destined for West Wales.
Ramji Kanth, an IT company director in Slough, was arrested after freight documents revealed he was involved in importing the cigarettes.
Officers from HM Revenue and Customs seized the cigarettes from a storage unit in Aberystwyth in 2012. They had been shipped from Singapore.
According to HM Revenue and Customs the revenue loss is estimated at almost £1m.
Colin Booker, a Criminal Investigator from HMRC, said: "This importation would have flooded west Wales with an unregulated supply of cigarettes."
"They would have proved popular with people looking for a cheap smoke, including underage children – smugglers have no reservations about profiting from the young and vulnerable."
A court in Reading heard how Kanth, 45, had used the legitimate IT business as a cover. The business regularly traded overseas, which gave him the opportunity to arrange the importation of the cigarettes.
Advertisement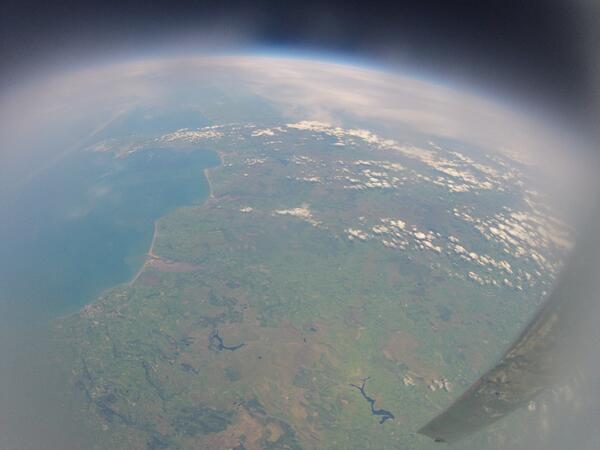 These photographs were taken by a camera launched more than 15 miles up by primary school pupils at Ysgol Gymraeg Aberystwyth.
With the help of experts from Aberystwyth University, they build a capsule and launched it from the playground with a helium balloon on Thursday morning.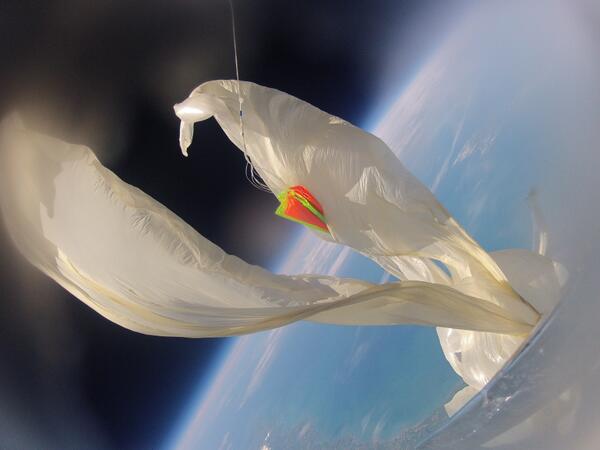 The camera photographed Cardigan Bay, the Llyn Peninsula and the south west of England, before the balloon burst.
After a journey lasting 2 hours and 51 minutes, it landed in a field near Llandrindod Wells.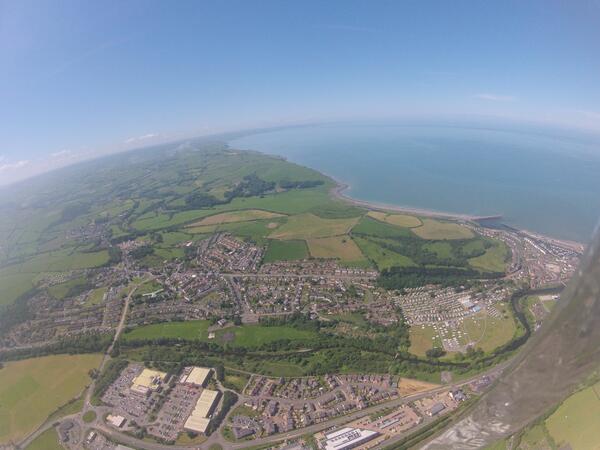 This year sees the fifth anniversary of the Aberystwyth Cycle Festival, which for the past three years has joined up with ITV4's Pearl Izumi Tour Series - bringing Olympic and World Champion cyclists to the region.
The burning boat is described by the Maritime and Coastguard Agency as a pleasure boat 26ft in length.
Other vessels in the Aberystwyth area are being asked to stay at least a mile away as a precaution.
A spokesperson said the vessel contains flares, some of which are going off at the scene, and a gas canister.
Police say they are concerned about the possibility of gas canisters on board the boat that could explode.
Advertisement
Milford Haven Coastguard says a man is being treated for smoke inhalation after his boat caught fire near Aberystwyth this morning
A spokesperson said the boat is believed to be from the area.
Two men charged with mislabelling goat meat products have appeared in court in London.
Dafydd Raw-Rees, the owner and food business operator of Farmbox Meats Limited in Aberystwyth and Colin Patterson, the company representative, were at Westminster Magistrates' Court this morning.
They are accused of mislabelling goat meat as with lamb or mutton for the purposes of sale. The pair have been charged with 19 offences relating to the Food Safety Act and one offence of failing to comply with the traceability requirements of meat sold by the company.
It was indicated that both men would plead not guilty to the charges. They were bailed until 28th April.
The Minister for Housing and Regeneration Carl Sargeant has visited Aberystwyth to announce funding which will help coastal areas prepare for the summer tourist season.
Wales was hit by the wettest winter on record between December and February. The money will be spent on repairs to the Wales Coastal path.
The Welsh Government has today announced a further £855,000 to make sure Wales is ready for the tourist season, following the damaging Winter storms in December and January.
Some of the money will be allocated to areas of the Wales Coast Path that were significantly affected by the bad weather.
Aberystwyth will also benefit from a £310,000 boost.
We want to support communities who were hit by the recent bad weather in whatever way we can. We have already announced over £10m for emergency flood repairs, to restore damaged coastal areas and to help affected businesses.

By providing this extra funding for the Wales Coast Path and the regeneration of Aberystwyth we can make sure that people keep coming to Wales to enjoy everything it has to offer.
– Jane Hutt, Finance Minister
Load more updates