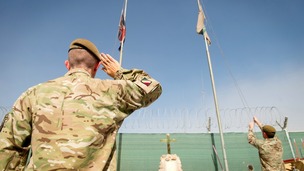 The 1st Queen's Dragoon Guards (QDG) have started their final tour of Afghanistan.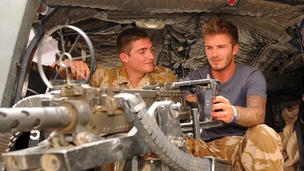 Corporal Barry Lloyd is the first professional photographer to be attached to regiments from Wales.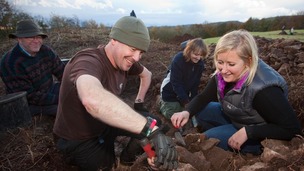 An innovative rehabilitation programme sees soldiers wounded in Afghanistan helping to excavate an Iron Age fort in Monmouthshire.
Live updates
Afghanistan soldier inquest
Central
RAF policeman Cpl Brent McCarthy, from Telford, and Welsh Guard Lance Corporal Davies were just "in the wrong place at the wrong time".
Speaking at the inquest into their deaths at Oxford Coroner's Court, Lieutenant Benjamin Bardsley said he believed their shooting was an "opportunist event" as no one had been told in advance they were going to be in the area.
They died in what is known as a green- on-blue attack - killed by the Afghan personnel they were mentoring. It is also known as an insider threat.
The insider threat at this time was very, very low.

The risk was deemed as low because it had not happened for a long period of time.
– Lieutenant Benjamin Bardsley, Welsh Guards
Afghanistan soldier inquest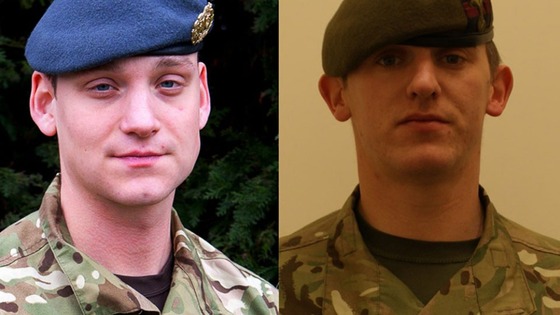 The inquest into the death of a Welsh soldier who died in Afghanistan last year is due to end today.
Lance Corporal Lee Davies from Carmarthen and his colleague Corporal Brent McCarthy were both killed in Helmand Province last year.
They were shot by two men dressed in Afghan police uniforms.
Advertisement
Afghanistan soldier inquest
An inquest has been hearing how two Afghan policemen had been chatting and posing for photos with two British servicemen just before opening fire on them.
Welsh Guardsman Corporal Lee Davies, along Corporal Brent McCarthy, an RAF policeman from Telford, were killed in a so-called green- on-blue shooting.
Keith Wilkinson reports.
Afghanistan soldier inquest
Central
The two men were shot by two men wearing Afghan police uniforms.
The inquest heard an intelligence report that said "insider threat" was difficult to detect. Insurgents and the Taliban used this kind of attack as a tactic and there had been no increase in this kind of threat.
Afghanistan soldier inquest
Central
The inquest has been told the injuries of both men in the gun attack were unsurvivable. Nothing could have been done to save their lives .
Corporal Brent McCarthy, aged 25, from Telford, died of a gunshot wound to the chest from a small arms weapon fired at close range.
Welsh Guard Lance Corporal Davies, aged 27, from South Glamorgan, died from at least five shots from different angles. He had gunshot wounds to his head, chest and abdomen.
The inquest was told he would have lost consciousness immediately and it was likely he died very rapidly.
Soldier killed in Afghanistan
The Ministry of Defence has named a Pembrokeshire-based soldier who was killed on patrol in Afghanistan.
Lance Corporal James Brynin was attached to a Signal Regiment at Brawdy near Haverfordwest.
Advertisement
Soldier killed in Afghanistan
A British soldier killed in Afghanistan yesterday has been named as Lance Corporal James Brynin from Shoreham-By-Sea, in West Sussex.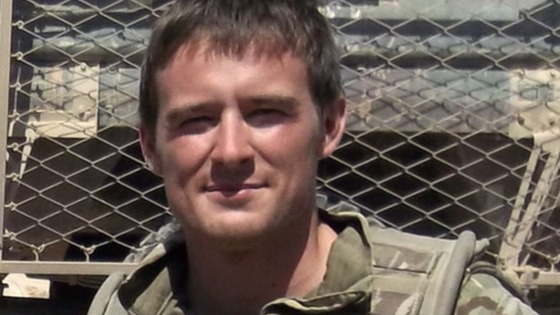 He was an Intelligence Corps soldier attached to the 14th Signal Regiment (Electronic Warfare), which is currently based at Cawdor Barracks in Pembrokeshire.
Soldier killed in Afghanistan
Pembrokeshire County Council have paid tribute to the soldier who was killed in Afghanistan today.
Pembrokeshire is shocked and saddened by today's news. I know that all right-thinking men and women in Pembrokeshire will want to send their deepest sympathy to the brave soldier's family as they face up to their tragic loss.

I also want to send condolences to his larger "family" – the 14th Signal Regiment stationed at Cawdor Barracks, Brawdy, which will also be grieving today.

We have an historic and long association with the Armed Forces here in Pembrokeshire and this bitter news underlines the sacrifice they are sometimes called to make on our behalf.
– Chairman, Pembrokeshire County Council
Soldier killed in Afghanistan
The Ministry of Defence has told ITV News that the Pembrokeshire-based soldier killed in Afghanistan today had been in the country for less than a month.
His tour was due to last for 9 months.
Soldier killed in Afghanistan
The 14th Signals Regiment is currently based at Cawdor Barracks near Haverfordwest in Pembrokeshire
The Regiment is part of the Royal Corps of Signals.
Load more updates
Back to top