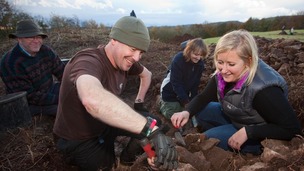 An innovative rehabilitation programme sees soldiers wounded in Afghanistan helping to excavate an Iron Age fort in Monmouthshire.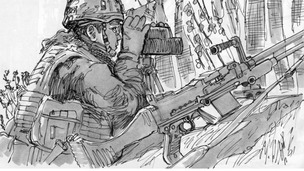 Children hear from war artist, Daniel Peterson, about his experiences on the frontline in Afghanistan with Welsh soldiers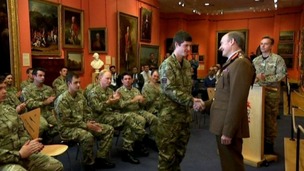 Rifleman Matthew Wilson and Corporal Mathew Perry get The Military Cross and The Queen's Commendation for Valuable Services respectively.
Live updates
Snowboarding soldier funeral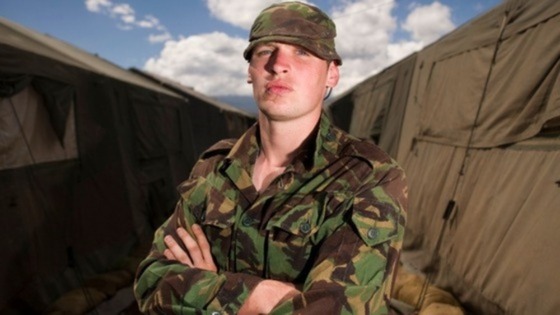 The funeral of Corporal Simon Christopher Daw will be held in Cardiff this afternoon.
The soldier from 1st Battalion, The Royal Welsh, died whilst on a snow-boarding holiday with two of his friends after retuning from his fourth tour of Afghanistan.
The 26 year old, from Cardiff, went missing after a night out in Les Deux Alps in February. His body was found in the countryside just outside this resort in April.
Improvised explosive devices (IEDs) have killed many troops and civilians in Afghanistan since 2001.
A new exhibition has been opened at the National Army Museum in London to show how dangerous the bombs can be.
David Wood has been speaking to soldiers from Wales whose memories have helped form the exhibition.
Advertisement
A former soldier who lost his leg in Afghanistan has hit out at the Welsh Government, saying he was forced to move to England to get an acceptable level of care.
ITV News first featured Pete Bowker's story back in February, when he had waited six months for a prosthetic limb.
In the end, he moved from Connah's Quay across the border to Chester, and after an appointment in an English facility was given his new limb immediately.
The money has now been made available in Wales, and Pete says he hopes no one else has to move countries to get the care they need.
Ian Lang reports.
Watch: 'Worse treatment in Wales' for soldiers who lose limbs
More than two hundred medical volunteers from around Wales are preparing to be deployed to Afghanistan later this year to work in a field hospital.
The latest stage in their training for three months out in a war zone was a hospital exercise at an army training base near York.
Tom Sheldrick reports.
Inquest into soldier's death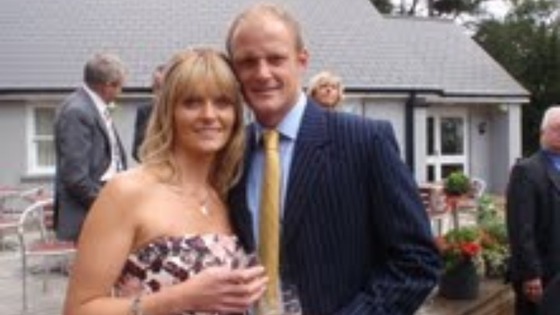 In a statement released after today's inquest, Captain Stephen Healey's girlfriend, Thea Davies thanked those who tried to help her injured boyfriend and said she knew 'everything that could have been to save him was done.'
She said Capt Healey loved the army and 'believed in all that he was doing.'
Miss Davies said she will never blame the army for her boyfriend's death and knows that he would be proud of everyone who worked with him that day.
She added that more than £20,000 has been raised in his memory since his death.
Inquest into soldier's death
Captain Stephen Healey was killed in the line of duty while on active service in Afghanistan, an inquest has ruled.
The 29-year-old from Cardiff was on patrol in a Jackal armoured vehicle when it drove over an improvised explosive device in May last year.
The inquest in Cardiff today heard there were no faults with the vehicle and it was 'overmarked' by a direct hit from the explosion.
Advertisement
Inquest into soldier's death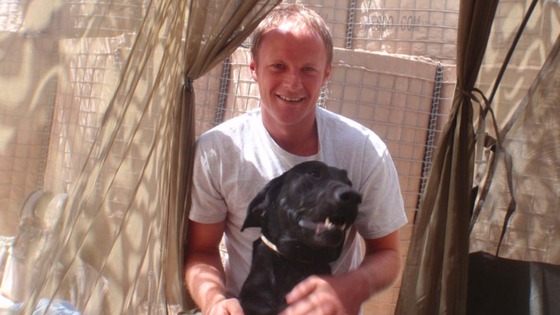 An inquest will be held today into the death of Captain Stephen Healey of 1st Battalion, the Royal Welsh.
He died in Afghanistan when his vehicle was blown up by a bomb in May 2012.
Cardiff-born Capt Healey served a number of tours as a soldier, and in 2009 was mentioned in dispatches for his actions during a deployment to Afghanistan.
His family described him as "all you could wish for in a son, brother, uncle and friend".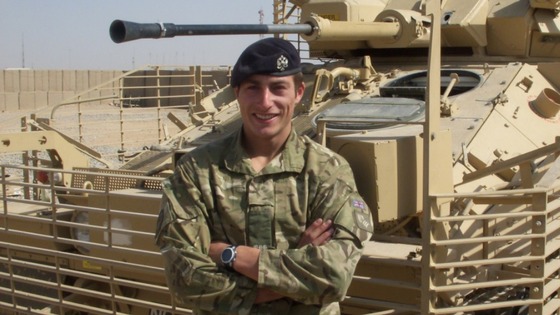 A soldier from Swansea who recently served in Afghanistan has been found hanged while on home leave. Trooper Robert Griffiths was serving with the 1st The Queen's Dragoon Guards - known as the Welsh Cavalry. The regiment returned from a seven-month tour in Helmand Province last April.
He survived a roadside bomb explosion in Afghanistan last year. He was driving a light tank which set off a bomb. He was one of three soldiers who walked away from the explosion unharmed.
Trooper Griffiths was found at his home in Bishopston, on Saturday evening. An army spokesman said: 'Police are investigating the death of a soldier who was serving with 1st The Queen's Dragoon Guards. Our thoughts are with his family and friends at this time.'
South Wales Police says his death is not being treated as suspicious, and his family has been informed.
Welsh Guards homecoming
The Prince of Wales presents Operational Service Medals as he welcomes home the 1st Battalion Welsh Guards who have recently returned from Afghanistan at Cavalry Barracks, Hounslow, West London.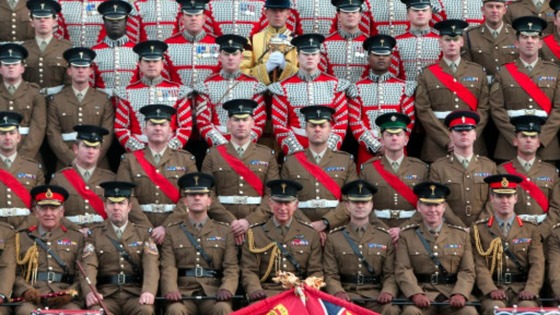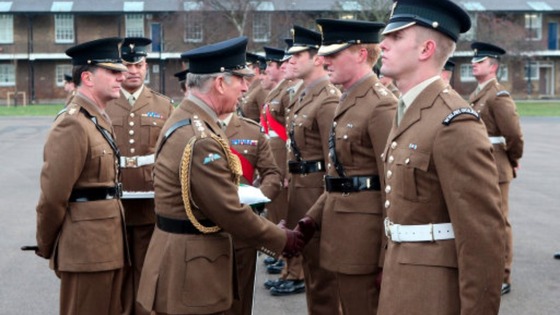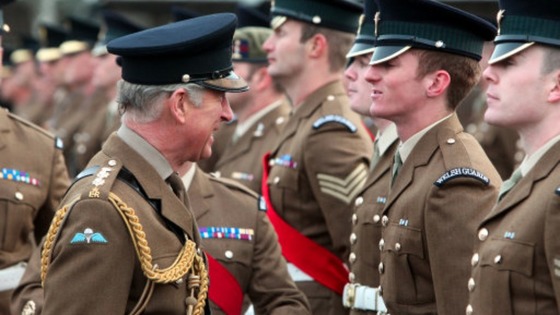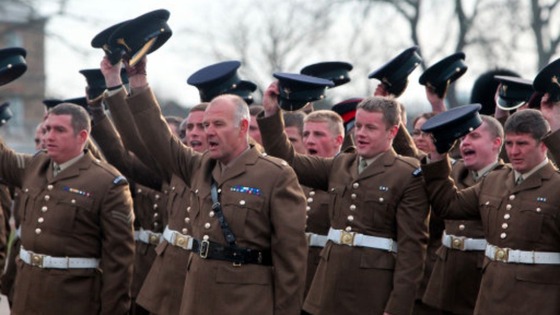 Welsh Guards homecoming
More than three hundred soldiers from 1st Battalion Welsh Guards have paraded through the streets of Cardiff today after returning from a six month tour of duty in Afghanistan.
They held a memorial service to remember four colleagues who were killed in action.
They were Lance Corporal Lee Davies, Guardsman Craig Roderick, Guardsman Apete Tuisovurua and Warrant Officer Leonard Thomas.
But there was also happiness, with the young son of one soldier deciding to join in the march.
Jane Solomons followed the Parade.
Load more updates
Back to top