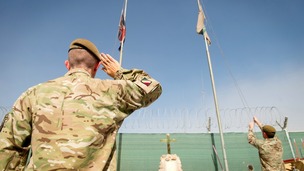 The 1st Queen's Dragoon Guards (QDG) have started their final tour of Afghanistan.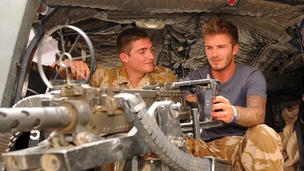 Corporal Barry Lloyd is the first professional photographer to be attached to regiments from Wales.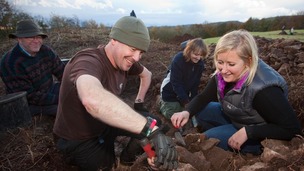 An innovative rehabilitation programme sees soldiers wounded in Afghanistan helping to excavate an Iron Age fort in Monmouthshire.
Live updates
Soldier killed in Afghanistan
National
Spokesman for Task Force Helmand, Lieutenant Colonel Hywel Lewis MBE, said:
A fantastic soldier has tragically died defending his comrades. He was the brightest and the best. Those who served alongside him were privileged and feel his loss most deeply. Our prayers and thoughts are with his family at this extremely difficult time.
The serviceman's next of kin have been informed.
Soldier killed in Afghanistan
National
A British soldier has been killed in enemy fire while on patrol in Afghanistan, the Ministry of Defence has announced.
The "fantastic" soldier, from 14 Signals Regiment (Electronic Warfare), attached to the Task Force Helmand Brigade Reconnaissance Force, died while on patrol in Helmand Province, the MoD said.
The death takes to 445 the number of UK service members who have lost their lives since operations in Afghanistan began in October 2001 and is the seventh this year.
It is the first UK death in Afghanistan since Corporal William Savage, Fusilier Samuel Flint, and Private Robert Hetherington died when their Mastiff armoured vehicle hit an improvised explosive device (IED) on a routine patrol on April 30.
Advertisement
When Captain Stephen Healey was killed in Afghanistan last year, his partner decided to run marathons in his memory, and to help her cope with the grief.
Thea Davies, from Cardiff, will have run an incredible 415 miles by the time she completes her last marathon on Sunday - one mile for each of the 415 soldiers killed when she lost her partner.
Military Cross for Brecon Gurkha
A Gurkha soldier who is based in Brecon has been honoured after risking his life in Afghanistan.
Rifleman Tuljung Gurung, who is now a Lance Corporal, was one of more than 100 members of the armed forces to be recognised for their skill and bravery on the front line at a ceremony at the Tower of London.
Military Cross for Brecon Gurkha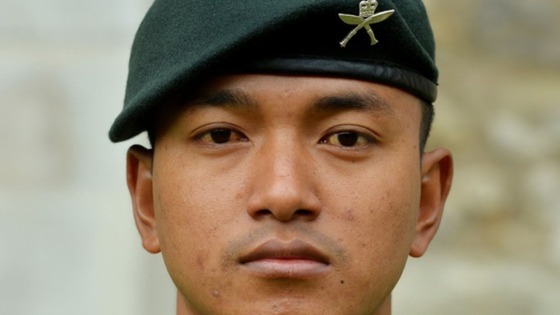 A Gurkha based in Brecon has received the Military Cross for his bravery, after a firefight at his base in Afghanistan.
Rifleman Tuljung Gurung, from the Royal Gurkha Rifles, was shot in the head by an Afghan insurgent, avoided being blown up by a grenade, then took the insurgent on in hand-to-hand combat.
He was among more than 100 members of the armed forces recognised in the latest round of military honours, at a ceremony in London on Thursday.
Read More: Military heroes honoured for bravery in Afghanistan
Snowboarding soldier funeral
Lieutenant Colonel Shon Hackney, Commanding Officer of 1st Battalion the Royal Welsh, paid tribute to Corporal Simon Daw as "an absolutely outstanding soldier" and "a true leader of men."
Advertisement
Snowboarding soldier funeral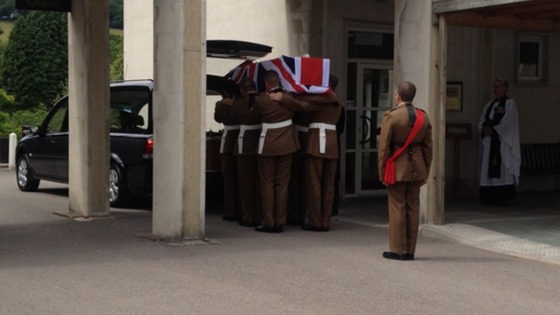 The funeral of a Welsh soldier, who had returned from his fourth tour in Afghanistan and died on holiday in France, has been held in Cardiff.
Corporal Simon Daw, who was 26 and from the city, served with 1st Battalion The Royal Welsh.
He went missing in February, whilst on a snowboarding holiday with friends at the resort Les Deux Alpes.
His body was found in April.
Snowboarding soldier funeral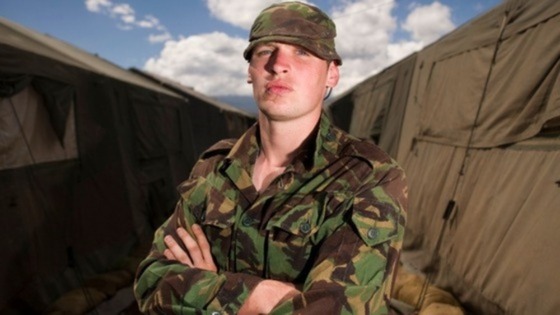 The funeral of Corporal Simon Christopher Daw will be held in Cardiff this afternoon.
The soldier from 1st Battalion, The Royal Welsh, died whilst on a snow-boarding holiday with two of his friends after retuning from his fourth tour of Afghanistan.
The 26 year old, from Cardiff, went missing after a night out in Les Deux Alps in February. His body was found in the countryside just outside this resort in April.
Improvised explosive devices (IEDs) have killed many troops and civilians in Afghanistan since 2001.
A new exhibition has been opened at the National Army Museum in London to show how dangerous the bombs can be.
David Wood has been speaking to soldiers from Wales whose memories have helped form the exhibition.
A former soldier who lost his leg in Afghanistan has hit out at the Welsh Government, saying he was forced to move to England to get an acceptable level of care.
ITV News first featured Pete Bowker's story back in February, when he had waited six months for a prosthetic limb.
In the end, he moved from Connah's Quay across the border to Chester, and after an appointment in an English facility was given his new limb immediately.
The money has now been made available in Wales, and Pete says he hopes no one else has to move countries to get the care they need.
Ian Lang reports.
Watch: 'Worse treatment in Wales' for soldiers who lose limbs
Load more updates
Back to top