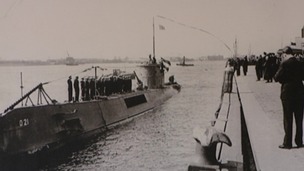 The town is about to get a new war memorial to sailors from the Dutch navy who were stationed there.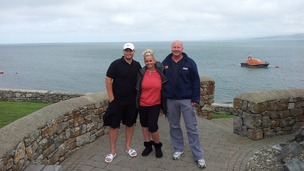 The former Brookside cast member, who had been out sea fishing with her husband, later tweeted to thank crew members.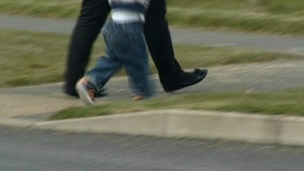 A community in Llangefni says it faces a postcode lottery for nursery spaces
Live updates
Boost for Wylfa Newydd
Wales will benefit from billions of pounds worth of investment in infrastructure, after a major energy project took a step forward.
Plans to build a new £8 billion nuclear power station at Wylfa on Anglesey were included on a list of projects unveiled by the UK Government.
Boost for Wylfa Newydd
Chief Secretary to the Treasury Danny Alexander has announced the signing of an agreement with Hitachi and Horizon, guaranteeing financial support for developing a new nuclear power station at Wylfa.
Speaking at the Institution of Civil Engineers in London, Mr Alexander said the Wylfa Newydd project is set to create 1,000 permanent jobs once complete.
Advertisement
Boost for Wylfa Newydd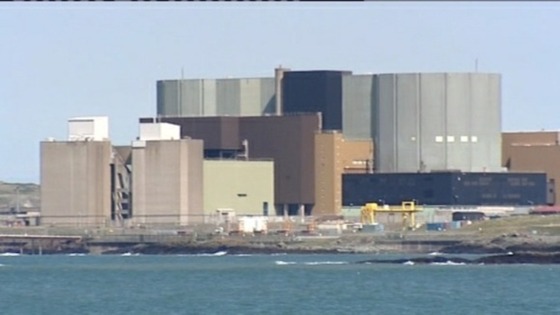 The Treasury is expected to announce later it'll sign an agreement to support the financing of the development of a new nuclear power station at Wylfa on Anglesey.
The plan is for preparation work on the site to begin in 2015 with major on-site work starting in 2018.
It's estimated that the new nuclear station will create around 1,000 permanent jobs once it is complete.
The construction phase could lead to as many as 6,000 jobs.
The deal is subject to final approval.
Holyhead cinema reopens
Warning - this report contains flash photography
The Empire cinema has been a landmark in Holyhead since the days when films only came in black and white and Charlie Chaplin was still using a cane.
Like many other small screens - it's had its troubles competing in a Multiplex age - and the screen has gone dark for years. Now though - with a major grant - the projector's flickering back into life:
Rob Shelley went along as the screen curtain lifted on a new era.
Negligence death arrest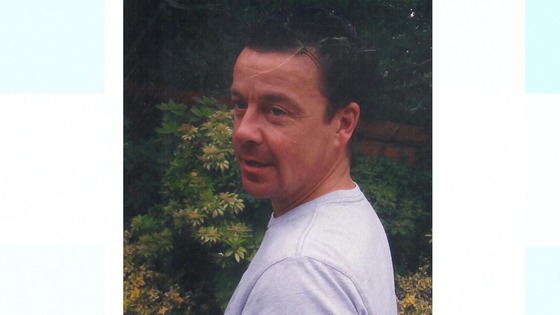 A 80-year-old man from Holywell has been released on bail after being arrested on suspicion of manslaughter through gross negligence.
It follows the death of 47-year-old Nicholas Lloyd Davies, also from the town.
He was taken ill on November 20 and died in hospital on November 25.
A spokesperson for North Wales Police said the force was awaiting test results following a post mortem.
Holyhead cinema reopens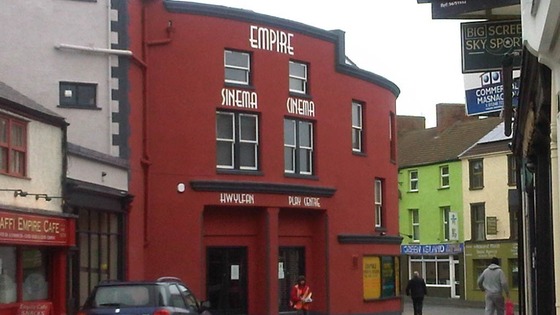 Advertisement
Holyhead cinema reopens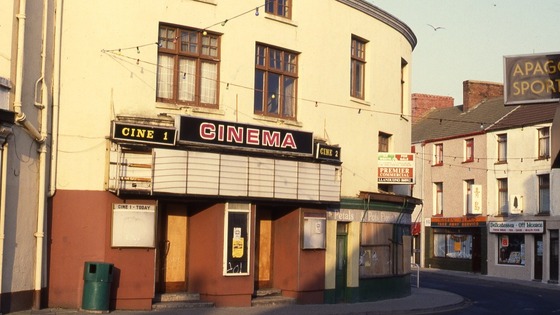 An art-deco cinema will re-open today after a £460,000 overhaul. The Empire cinema now features a soft play area, a laser shooting maze and will show the latest hollywood blockbusters.
It's the only movie theatre on Anglesey and has had several refurbishments since its opening in 1920.
The funding was awarded to Holyhead Town Council from the Welsh Government and Anglesey County Council earlier this year.
The refurbishment of the Empire cinema will create 8 jobs and hopes to bring a new lease of life to the streets of Holyhead.
Wylfa Seal rescue
'This kind of rescue happens from time to time and we're grateful for the vigilance of power station staff. We're really happy that this seal was unhurt by her adventure and we could return her safely to the sea'
– RSPCA Inspector, Mike Pugh
Wylfa Seal rescue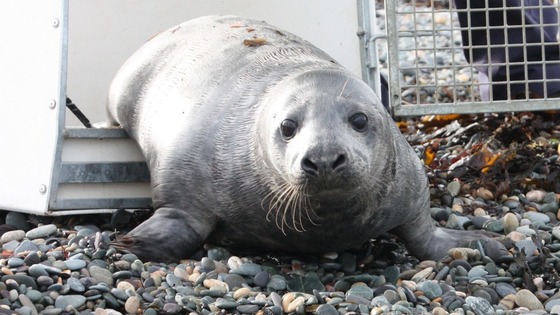 A female grey seal has been rescued from the Wylfa power station on Anglesey.
She had a lucky escape after strong currents dragged her into the nuclear power station which is situated on Anglesey
Staff alerted the RSPCA after discovering her in one of the cooling chambers.
Luckily the seal was unharmed and after a quick health check she was returned to the sea near Cemaes Bay.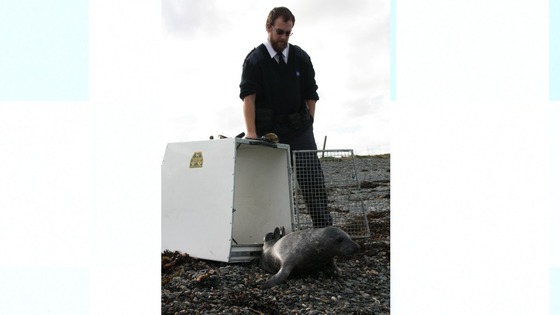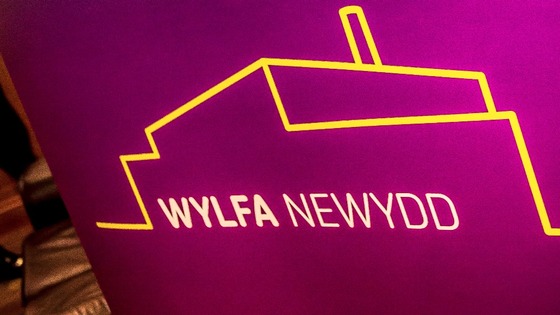 A proposed nuclear power station on Anglesey has been given the name 'Wylfa Newydd', Horizon Nuclear Power has revealed.
The group said the name, which translates as 'New Wylfa', was chosen in recognition of "the opportunities and benefits it will bring to the island in the years ahead".
Japanese industrial giants Hitachi stepped in after developers E.ON and RWE pulled out of the project, initially referred to as 'Wylfa B'.
Load more updates
Back to top