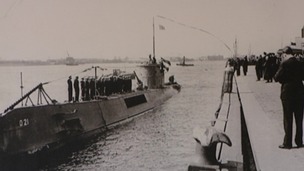 The town is about to get a new war memorial to sailors from the Dutch navy who were stationed there.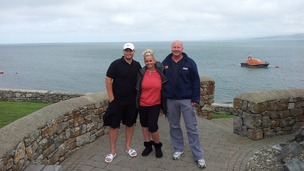 The former Brookside cast member, who had been out sea fishing with her husband, later tweeted to thank crew members.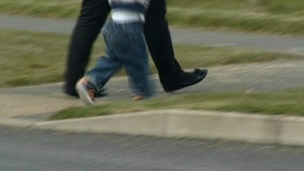 A community in Llangefni says it faces a postcode lottery for nursery spaces
Live updates
A coroner has delivered an open verdict into the death of a Menai Bridge teenager who disappeared almost three years ago.
The inquest at Llangefni heard that 19 year old Joe Hughes had threatened to jump off the bridge several times in the past.
A major search for the teenager was launched at the time, but no trace of him has since been found
The rescued meet their rescuers
Volunteers of a lifeboat station on Anglesey have been enjoying a remarkable day - getting to meet up with some of the many people whose lives they have saved or helped over the years. The reason is to show why the RNLI needs a new boathouse at Moelfre.
Advertisement
Rally for Holyhead leisure plans
Protestors on Anglesey have staged a demonstration demanding that councillors rethink their rejection of plans for a massive leisure park outside Holyhead.The scheme promised six hundred jobs on three sites to the east of the town.
Rally for Holyhead leisure plans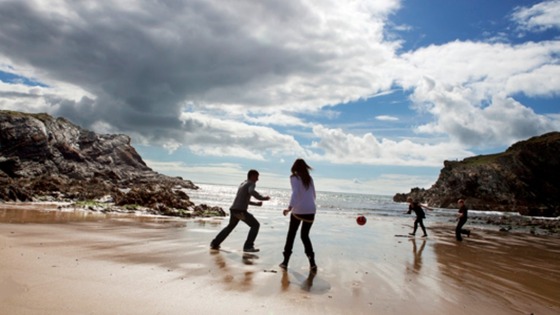 Supporters of a proposal to build a multi-million pound leisure park in Holyhead will rally at the site today claiming the area needs the jobs it promises to create.
The plans have been heavily criticised by those who say it will damage the natural beauty of Anglesey.
Those in favour will gather at the former Anglesey Aluminium Metals site where the developers, Land And Lakes, want to create a Center Parcs-style development and also build hundreds of homes on 630 acres.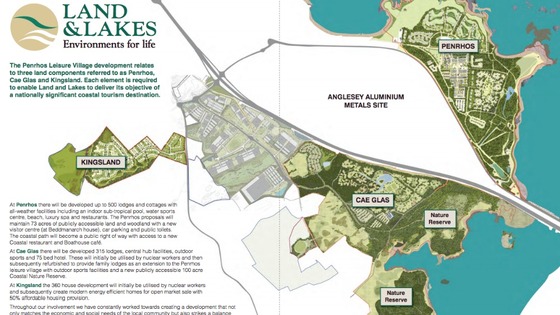 Despite the objections planning officers on Anglesey council now recommended *the application by Land and Lakes *for approval when it goes before the planning committee next Wednesday.
At Penrhos, the proposals include 500 lodges a water sports centre, and restaurants. At Cae Glas there would be 315 lodges and a 75 bed hotel and at Kingsland a 360 house development of energy efficient homes - which would be put up for sale including an affordable housing provision.
The village accommodation would initially be used by construction workers at the Wylfa B nuclear power station on the island.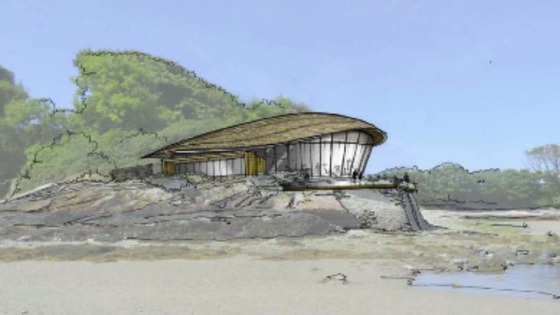 The happiest place in Wales?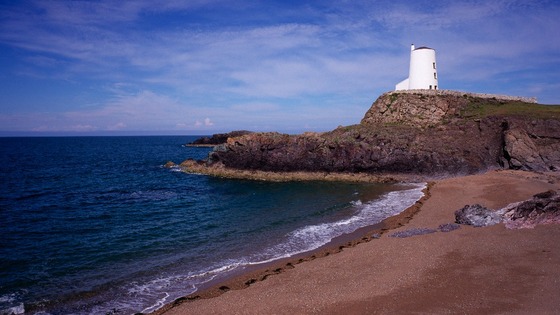 People living on Anglesey and in Gwynedd are the happiest in Wales, according to figures from the Office of National Statistics.
The area rated highest for average life satisfaction, feelings of self-worth and happiness.
Carmarthenshire has the highest proportion of people who rate their anxiety level as 1 or less out of 10, while Pembrokeshire sees the lowest average for anxiety.
The market at Llangefni, on Anglesey, has grown from just six stalls to more than 30 in less than six months.
That is despite there being three large supermarkets in the town.
It's proof that it is possible to give them a run for their money - according to the man who runs the market.
Advertisement
Two children from Anglesey are in the final stages of a competition to design this year's Christmas stamps.
The competition, organised by the Royal Mail, will see the winner's design feature on this year's Christmas post.
Lorna Prichard has been along to meet Anglesey's finalists.
The owners of the Wylfa 1 nuclear reactor on Anglesey are seeking to increase its lifetime to December 2015.
The 42-year-old reactor is scheduled to shut down at the end of September 2014, but owners Magnox Limited have submitted proposals to the Office for Nuclear Regulation to extend it for 15 months.
It started operating in 1971 next to its twin reactor Wylfa 2, which permanently shut down in April 2012. A site next to the current plan has been earmarked for new nuclear power installations.
Developers who wanted to bring 600 jobs and a massive holiday resort to Anglesey say they are going to fight on - despite a decision by a council planning committee to reject the scheme.
The project involved the building of leisure facilities and 800 lodges on three sites close to Holyhead at the northern end of the island. Ian Lang reports.
Anglesey resort plan rejected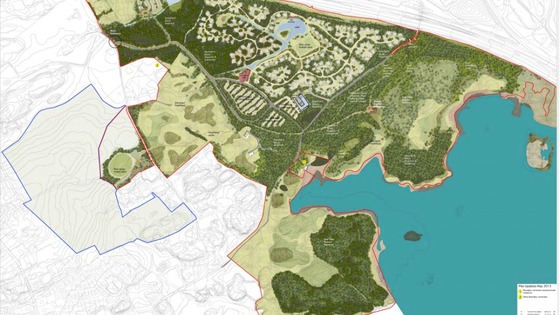 A proposal for a massive new leisure resort, which developers say could create 600 jobs, has been rejected by Anglesey County Council.
The plan, from developers Land and Lakes, would include around 800 lodges, at Penrhos, Cae Glas and Kingsland.
It was refused by the council's Planning and Orders Committee this afternoon.
Load more updates
Back to top