Live updates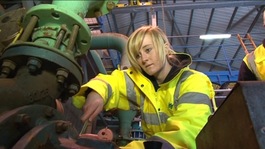 More than 30,000 people signed up for schemes last year, but critics say not enough apprenticeships lead to full-time opportunities.
Read the full story
£40m for apprentices in Wales
Apprenticeships offer valuable experience but will they lead to lasting jobs?
Responding to the statement from the Welsh Government on apprenticeships in Wales, Nick Ramsay AM, Shadow Minister for Business said that although it offered valuable experience he feared the scheme wouldn't lead to full time permanent jobs.
Advertisement
£40m for apprentices in Wales
What do I do if I'm interested in an apprenticeship?
Plans to spend £40m on apprenticeships in Wales over the next two years have been set out today.
Watch our report: £40m apprenticeships spending plans unveiled
The Welsh Government says apprenticeships are a great way to get real qualifications and improve skills, while earning a wage.
They are open to everyone, "whether you're a young learner, or want to change your career pathway."
The first priority for anyone interested in doing an apprenticeship might be making the most of Apprenticeship Week, which is going on at the moment.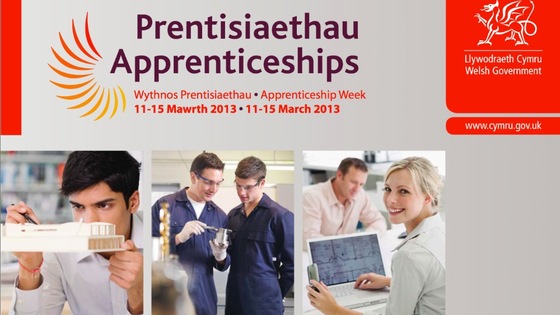 There are open, taster and advice sessions, as well as a number of events targeted at encouraging employers to realise the benefits of apprentices, through until Friday.
See the full schedule of Apprenticeship Week events
All year round, Careers Wales has advice on apprenticeships and allows you to apply for them.
Visit the Careers Wales website
Call: 0800 100 900
£40m for apprentices in Wales
Minister: Scheme supports hardest-hit group
Apprenticeships play an integral role in our economy. They increase the skill set of the workforce and make Wales a more attractive place with which to do business.

The skills developed by an apprentice are skills for life. This makes an apprenticeship programme as valued as a place at a top university, and I want people to be aware of this.

The programme continues to support young people, the group that has been worst hit by the recession. Apprenticeship programmes keep them engaged in education, employment and training and make sure we are maximising their opportunities for employment.
– Jeff Cuthbert, Deputy Minister for Skills

In November, the Welsh Government agreed an additional £20m for apprenticeships for 2013-14 and £20m for 2014-15.
£40m for apprentices in Wales
5,650 new apprenticeship places to be created
The Welsh Government has set out how it plans to spend £40m on apprenticeships over the next two years.
Its plans include:
Creating 5,650 new apprenticeship places
An enhanced wage subsidy of £3,900 over 52 weeks for employers taking on young apprentices aged 16-24 through the Young Recruits Programme
A one-off payment of £500 for small and micro businesses to cover the time and costs they said were a barrier to recruiting apprentices
£3.4m to support people who wish to do apprenticeships in the Welsh language
It follows a report last October which found that not enough businesses here are exploiting the full potential of apprentices.
£40m for apprentices in Wales
Apprenticeships in Wales: how will £40m be spent?
The Welsh Government is set to outline its spending plans for £40m over the next two years for apprenticeships in Wales. The announcement comes in National Apprenticeship week, which aims to highlight the importance of apprentices to the economy.
In 2011/12 over 36,000 young people undertook apprenticeships in Wales.
Advertisement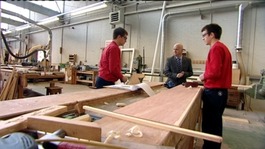 The announcement from Swansea Council comes as a report says 7,000 more people in Wales may be out of work by the end of the summer.
Read the full story
Hundreds apply for apprenticeships
Think tank: 'Gloomy outlook for employment prospects'
Richard Darlington, from the Institute for Public Policy Research, commented on the organisation's survey suggesting 41,000 extra under-25s will be out of work this year.
"I'm afraid that the signs for the economy according to the Office for Budget Responsibility is that the slowdown is going to continue." he said.
"Unfortunately, unemployment tends to lag the rest of the economy and we're not going to see unemployment fall in Wales until about 2013."
Hundreds apply for apprenticeships
Hundreds apply for Welsh apprenticeships
Swansea Council says 800 applicants have applied for its apprenticeship scheme, of which twelve places are on offer.
It comes as a new report predicts 7,000 more people could become unemployed in Wales this year.
The survey by think tank the Institute for Public Policy Research also found that 41,000 extra under 25-year-olds in the UK will be out of work - a new record.
Back to top