Live updates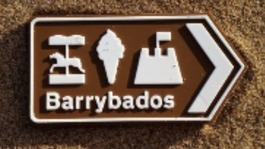 Two locals launch a website and merchandising in an attempt to promote the area at home and abroad.
Read the full story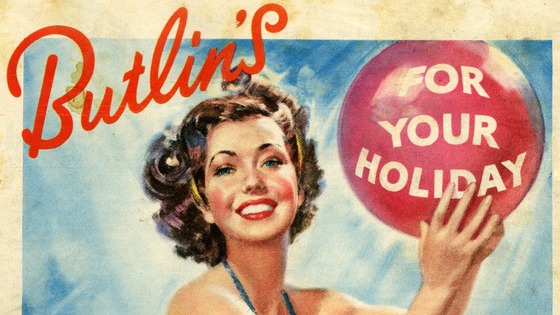 A Blue Plaque could be erected to commemorate the former Butlin's site on Barry Island.
The call comes from Vale of Glamorgan Councillor Richard Bertin who says a request was made to him from former workers who asked that the camp "should not be forgotten."
The cost will be met by former employees but a permanent site for the plaque has yet to be identified.
The Barry Island camp was the last-built in the holiday empire and opened in 1966. It closed 30 years later.
Advertisement
Body confirmed as missing teen
The rescue services and the police have been exemplary in their commitment in the search and support for the family.

But this is devastating news and our deepest sympathies and thoughts are with the parents of Hollie McClymont for the loss of their beloved daughter in this tragic accident.
– Jane Hutt, Vale of Glamorgan AM
Body confirmed as missing teen
South Wales Police have confirmed that a body recovered from the sea off the coast of Fontygary this afternoon is that of missing teenager Hollie McClymont.
Body recovered from sea at Fontygary this afternoon confirmed as 14yo Hollie McClymont who went missing at Barry Island on Sunday
CI Marc Lamerton: "Thoughts are with Hollie's family at this difficult time." Thanks to Barry community and media for support.
Body confirmed as missing teen
Police have recovered a body from the sea near Fontygary in the Vale of Glamorgan.
The body has not been formally identified.
The family of Hollie McClymont, who was reported missing on Sunday afternoon, have been informed of this development and our thoughts are with them at this difficult time
– Chief Inspector Marc Lamerton
Body confirmed as missing teen
Forty officers have been dedicated to the ongoing search for missing teenager Hollie McClymont from Glasgow.
The 14-year-old, who was visiting South Wales with family and friends, was reportedly last seen getting into difficulties in the water at Barry Island.
Acting Superintendent Marc Lamerton told ITV News police are 'extremely concerned' but are actively pursuing all lines of inquiry for Hollie's safe return.
The coastguards' role in the search has now been scaled down with the investigation headed by South Wales Police, but they remain on standby.
Advertisement
Body confirmed as missing teen
The search for missing teenager Holly McClymont continues today. If you've seen her call us on 101 http://t.co/eF9CjzslXB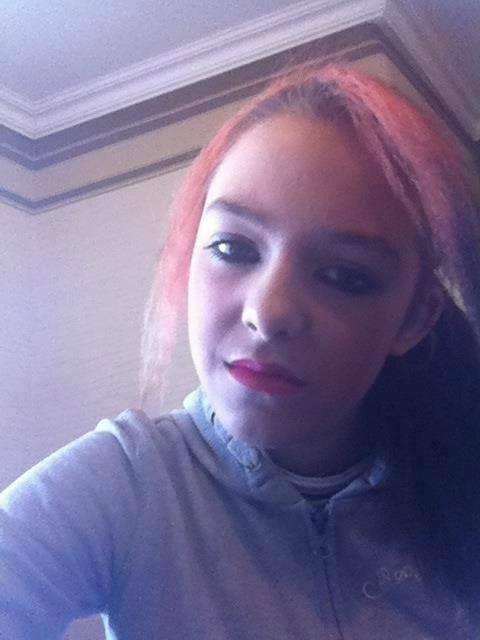 Specialist search teams are continuing their search for Holly McClymont on foot and at sea today focusing on the Barry coastline
Body confirmed as missing teen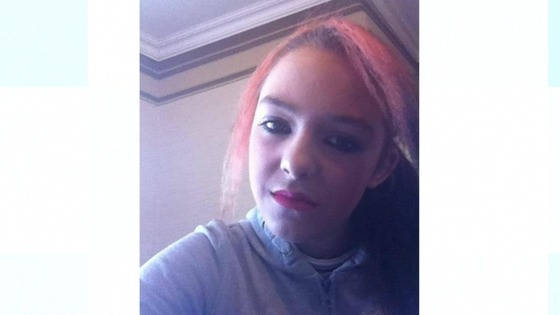 A teenage girl who disappeared from Barry Island yesterday afternoon has been named by police as Hollie McClymont from Glasgow.
The 14-year-old, who was in Barry visiting family, was last seen by friends experiencing difficulty in the sea at 2.45pm.
A joint search operation between South Wales Police and H.M. Coastguard is continuing today. Hollie is described as white, 5ft 7ins tall, of average build, with long black hair dyed red. She was last seen wearing a multicoloured floral dress, described as short at the front and longer at the back.
Assistant Superintendent Marc Lamerton, based at Barry Police Station, said: "HM Coastguard is conducting a land and sea search of the area and officers from our specialist search team are also at sea assisting with the search.
"This is obviously a very worrying time for Hollie's family and we are keeping them updated.
"Our last sighting of Hollie is at around 2.45pm in the sea, in the part of the bay nearest the Island Leisure Amusement arcade, Western Shelter, Barry Island.
"While the focus of the search is at sea we are keen to hear from anyone who may have seen Hollie yesterday.
"Barry Island was extremely busy and we would appeal for anyone with information to contact South Wales Police on 101."
Body confirmed as missing teen
Plaid Cymru councillor Steffan Wiliam says he is 'very concerned' at news that a 14-year-old girl, last seen in waters off Barry Island, is missing.
Mr William lives on Barry Island and represents the area for the Vale of Glamorgan Council.
Our stretch of coast has the world's second highest tidal range, second only to the Bay of Fundy.

The main issue is that Whitmore Bay is a pocket shape. You have to be careful but it is generally very safe, particularly now we have lifeguards.

I am very concerned to hear that this girl has gone missing. I am the parent of three kids myself and it is awful to hear news like this.
– Councillor Steffan William
Body confirmed as missing teen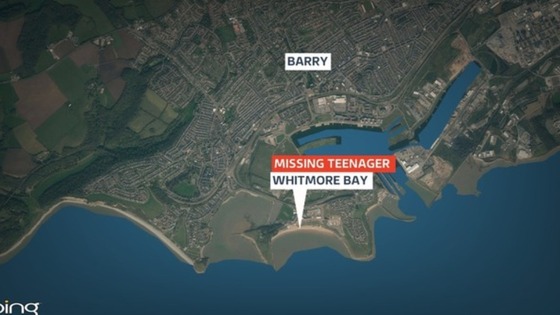 A major search will continue today for a missing 14-year-old girl who was last seen "in difficulty" in the sea.
Officers were called at 3.45pm yesterday to a report of concern for the girl, who was at Whitmore Bay off the coast of Barry Island.
Load more updates
Back to top