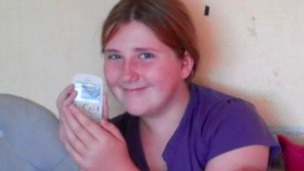 Insulation around a cable leading into the attic had worn away, causing a live wire to become exposed.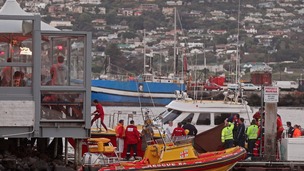 A man from Barry, in South Wales, has died, and several other tourists injured after a boat capsized in South Africa on Saturday.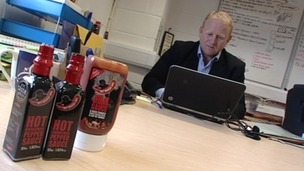 An owner of a hot sauce company in Barry says he wants to expand his business and go global but he cannot secure a loan from the bank.
Live updates
Barry's Butlins site gets boost
The Minister for Regeneration says 'new life' could be breathed into Barry Island as a tourist destination.
Huw Lewis AM said: "The way people spend their time and money is different from the 1960s and 70s, but people are still looking for a quality day out. Barry has a fine beach... we need to make sure the facilities are here to match the natural environment."
The first tranch of a £3.3m investment from the Welsh Government has been announced, focusing on Barry Island.
The money will be used to regenerate the eastern half of the seafront and the old Butlins site.
Barry's Butlins site gets boost
The announcement of funding to help regenerate Barry Island comes in Tourism Week, with the industry campaigning to highlight the impact they have on Welsh economy. Nearly 10% of all jobs in Wales are in the tourism sector and it's worth an estimated £6.18 billion.
With a new tourism strategy for Wales being developed by the Welsh Government this year, it's important that the industry's voice is heard loud and clear. We have a superb tourism product here in Wales, but we need to make politicians and the public aware of just how important the industry is to the nation's long term future.
– Adrian Greason-Walker, Wales Tourism Alliance
Advertisement
Barry's Butlins site gets boost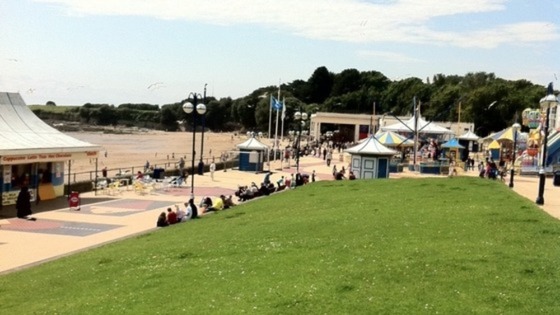 The Welsh government is announcing funding of £692,000 to start the regeneration of Barry Island. At the former Butlins site a space will be created to host local events and a temporary car park will be built. Some money will also be used for designing further improvements to the holiday resort.
Potholes 'affect third of vehicles'
Andrew Loosemore, from the Vale of Glamorgan Council, talks to ITV News about tackling potholes in the region.
Call to relax childcare regulations
For many families, one of the larger monthly costs is child care. And now one nursery owner from Cardiff is calling for a change in regulations to make the care more affordable. But would fewer regulations also mean lower standards? Nicola Hendy reports
Call to relax childcare regulations
A Barry nursery owner is calling for childcare staffing regulations to be relaxed.
Abeer Bafiqih runs the Daisy Day Nursery in Barry and Cardiff looking after children up five years old. She believes regulations around staffing levels could be relaxed.
She said: "We face the same costs as all other business such as rates; our salaries are probably higher because we are so labour intensive, because of the legislation around ratios.
"If we had maybe more children per adult maybe in the older age ranges, that would lower our salaries costs and that in turn would impact on the fees we charge."
Strict guidelines govern the way a childcare business is run and the number of staff needed. For children under 2 there has to be 1 adult to 3 children, youngsters between 2 and 3 need 1 adult to 4 children and children aged 3 to 8 need one adult to every 8 children.
The Children's Commission is currently looking at relaxing the restrictions on the ratio of staff to children in England, but the Welsh Government say they have no plans for change.
Gill Rutter, of the Daycare Trust said: "We think that changing the ratios risks compromising safety. It also may not save parents any money in the long term. Why should nurseries, why should child minders pass on those savings to parents if they change the ratios."
Advertisement
Call to relax childcare regulations
For many parents bringing their children to nursery is all part of the daily routine, but child care doesn't come cheap. Nicola Hendy reports
Call to relax childcare regulations
Gill Rutter from the Daycare Trust says in the long term the government needs to look at reforming childcare regulations to lower the costs and ensure it is not a barrier to parents going to work.
Call to relax childcare regulations
Abeer Bafaqih, owner of Daisy Day Nursery in Barry and Cardiff, believes there is scope for childcare regulations to be relaxed for older children to help keep costs down.
A 27-year-old man from the Barry area has been arrested on suspicion of attempted abduction. Police have been investigating a number of suspicious incidents in Barry and Penarth involving the driver of a car. They are not looking for anyone else in connection with the incidents.
Load more updates
Back to top