Welsh beaches win international approval
Welsh beaches have been ranked among the best in the UK and across the world with 34 achieving Blue Flag status and 31 obtaining Green Coast Awards.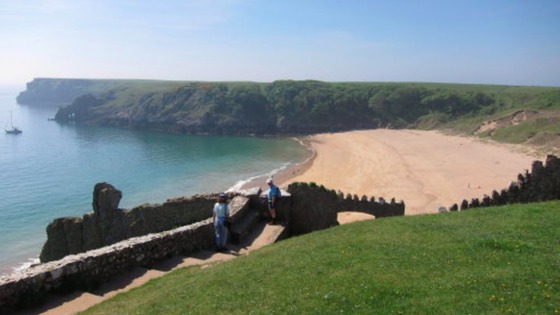 Pembrokeshire is home to some of the best beaches, winning 10 Blue Flags, followed by Gwynedd with eight and Anglesey with six.
The beaches were judged on criteria including cleanliness, water quality and safety.
Natural Resources Minister Alun Davies says:
"The awards demonstrate the high standard of Welsh bathing water quality and reflect the diversity of our beautiful coastline, which is enjoyed by our communities and the millions of visitors to Welsh beaches each year.
"These awards also recognise the hard work of everyone involved in achieving and maintaining these high standards."