Protests against 'bedroom tax'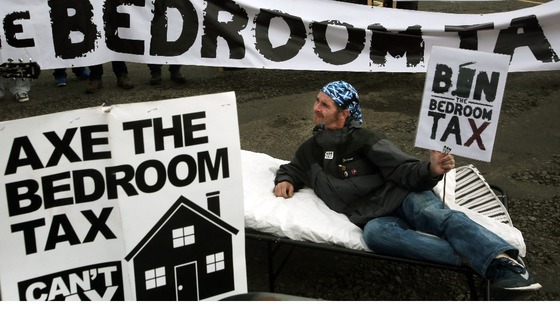 Hundreds of protesters will march through Cardiff against the 'bedroom tax'.
Homeless charities, the Church in Wales and assembly members have all spoken out against the controversial plans to charge tenants for empty bedrooms.
Shelter Cymru say they have seen an increase in tenants falling behind in rent payments due to the 'bedroom tax'.
They have also called on the Welsh Government to increase the one and two bedroom housing stock.
A Department for Work and Pensions spokesperson said:
"The removal of the spare room subsidy is a necessary reform to return fairness to housing benefit...the taxpayer can no longer afford to pay for people to live in properties larger than they need."